Remodeling Projects that Hurt Your ROI
Remodeling a home can be a daunting task. Of course, there are many hidden costs to owning a home; however, remodeling is one of those "out in the open" costs of homeownership. Many will remodel their home prior to putting it on the market.
Homeowners see more wrong with their homes than buyers see sometimes. And, there are certain home improvement projects that can actually hurt your return on investment (ROI) instead of adding value. It is important to consider the ROI for all projects, even if you aren't planning to sell in the near future.
Of course, most people take the time to plan ahead and ensure a smooth, stressless home remodel. Unfortunately and all too often, people who remodel a home invest their budget in the wrong projects.
There are certain household projects that can make or break the resale potential of a home. If you are unsure about whether or not a project will increase your ROI, check with a real estate professional such as a realtor before tackling the project. Here are a dozen of the biggest remodeling faux pas and how to avoid them.
Planning a full renovation for your house? Try our free home remodel cost estimator, easy and convenient to use!
1. Avoid Fads in Design
When remodeling a home, don't necessarily choose decor that meets your own taste requirements. If you are planning to sell in the future, choose decorating schemes that are supported in current market trends.
2. When in Doubt, Go Neutral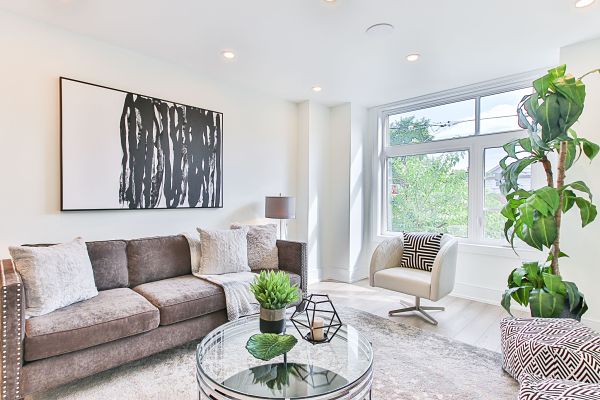 Photo by Sidekix Media on Unsplash CC0
When in doubt, go neutral. Paint color seems so simple. If only homeowners considered the future implications of their choices such as having to repaint back to a lighter, neutral color before selling.
If your favorite sports team has loud colors, it is okay to make the choice to not paint your walls in team colors to show team support. Colors that you may like may not be appreciated when selling your home. So go neutral and light.
3. Say No to Wall Transfers
Keep the wall transfers to a minimum. You don't need to have feel-good sayings plastered on every wall.
4. Tone Down the Exterior
There are plenty of great ways to add curb appeal to your home but watch the exterior paint colors and vinyl colors. Going wild and bright will appeal only to a select few buyers. Don't limit interest in purchasing your home by going color crazy.
5. Don't Take the Tub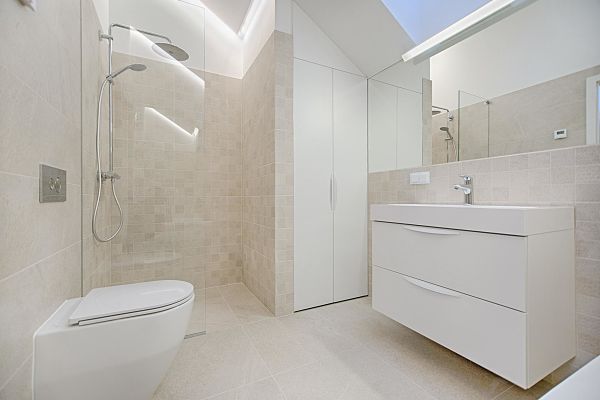 One of the biggest errors I see is with remodeled bathrooms. Many love the idea of a large, walk-in shower and don't like tubs. So the trend is to remove bathtubs. However, keep in mind that it is important to leave at least one bathtub in your home for buyers with families and children.
Young couples planning to have children or who already have children are looking for a bathtub. Professionals who like to relax in a hot tub after a stressful day are looking for a bathroom with a tub. Instead of a complete remodel, consider replacing faucets, drawer pulls, and towel racks.
In addition to new plumbing fixtures and hardware, deep clean and scrub tile and grout. Consider adding a new mirror and light fixture. Instead of paying an arm and a leg for an entire remodel, clean what you have and update just a few inexpensive fixtures.
6. Avoid The Mix-Match
When adding new appliances, don't pick items on sale if it means having mix-matched finishes and brands. Looking for a sale is great, but make sure all appliances have the same finish and are made by the same manufacturer. It seems so unimportant but it really matters.
Do you want to have all your facts straight for your upcoming renovation process? Take a look at our ultimate guide on home remodel.
7. Save on The Landscaping
Don't spend a small fortune on your landscaping. Consider the seasonal climate before you spend a small fortune on grass and flowerbeds. Just clean up the yard, keep the grass mowed, and pick up fallen leaves. Simple and no financial cost. I have never sold a home to someone based on the type of flowers growing outside.
8. Don't Forget The Front Porch
Clean your front porch and put some potted plants and a welcome mat. No need to build a brand new porch (unless the current one is a falling down death trap). Paint your front door to make it look more inviting and welcoming. No need to buy a new one.
9. Don't Break the Bank
This one may be a contradiction. There are two rooms that can make or break a home sale: kitchen and bathroom. Remodeling an outdated kitchen is a great way to update the overall look and feel of a home. However, it can also be one of the most expensive rehab projects to do.
Don't go top-of-the-line when remodeling. If the cabinets are in good condition, they may simply need to be rehung, sanded, and painted. Consider changing the hardware. This can change the entire look. Add a new sink and new faucet. Deep clean your appliances to bring them back to life. Fix broken burners on the stove and replace missing knobs.
The moral here is don't spend $20,000 on a kitchen upgrade if the market won't support your ROI. There are always ways to make sure you stay within budget, no matter which room you're renovating.
10. Avoid Liabilities
Adding a swimming pool is not necessarily an investment in your home. Many times, prospective buyers will decide against purchasing a home with a pool due to its expense and potential liability. Pools can also be dangerous. Homeowner's insurance is also more expensive for homes with pools due to the potential liability.
11. Hobby Room No-No's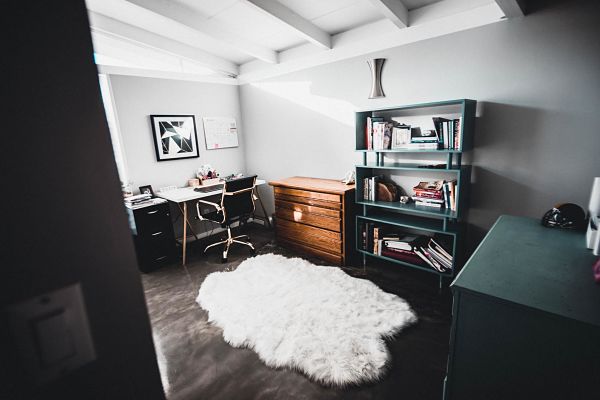 If you have a particular hobby or interest, do not create an entire room dedicated to your leisure activity. Potential buyers may not have the same interest. Keep spare rooms as spare rooms. Use them for home office space, a TV room, or a game room. This will help potential buyers to imagine re-purposing the room to meet their family's needs.
12. Don't Block the Sun
If the natural light in your home is very low and windows aren't in obvious need of repair, consider an extensive window cleaning. Remove dark drapes and coverings and let some sun in. Clean all the dead bugs out of the window wells and repair ripped screens. Replacing windows can break the bank so simple repairs can go a long way.
The Bottom Line
If you are unsure whether or not your home improvement project can add value to your home, consult a real estate professional, a contractor, or an interior designer before you get started. Go to your local home improvement store and ask them for current remodel trends. Look at options and compare keeping in mind that your remodeling project ideas must be supported by the housing market if you hope to see a healthy ROI.
Remodeling Projects that Hurt Your ROI
was last modified:
May 27th, 2022
by
Recommended