Should you buy a house during a recession?
Remember the Great Recession of 2008? The real estate industry took a direct hit. Home sales plummeted, many properties went into foreclosure, and the housing market spun into utter chaos. Unfortunately, there may be a recession in store for us keeping the atypical circumstances in our economy (brought on by the pandemic and geopolitical conflict) and the sky-high home prices in mind. It's making potential homebuyers shudder. Now the question is, should you buy a house during a recession?
With the economy on shaky grounds, the high rate of inflation, and a decline in the gross domestic product, a recession-like situation in the future may not be a farfetched idea. However, it should not always mean that you give up on your dreams of owning a home. In this article, we will explore the pros and cons of buying during a recession or economic upheaval. Should you buy a house during a recession or not will depend on your financial situation.
We are witnessing a vicious cycle of highs and lows. To combat inflation, the Federal Reserve has increased interest rates dramatically. With higher interest rates, the mortgage rates have increased too. As a result, there is a slowing down of the housing market, with fewer buyers.
For anyone hoping to buy a house now, these conditions could prove beneficial. However, they may even pose challenges. To understand this, we'll have to understand the concept of recession.
What is a recession?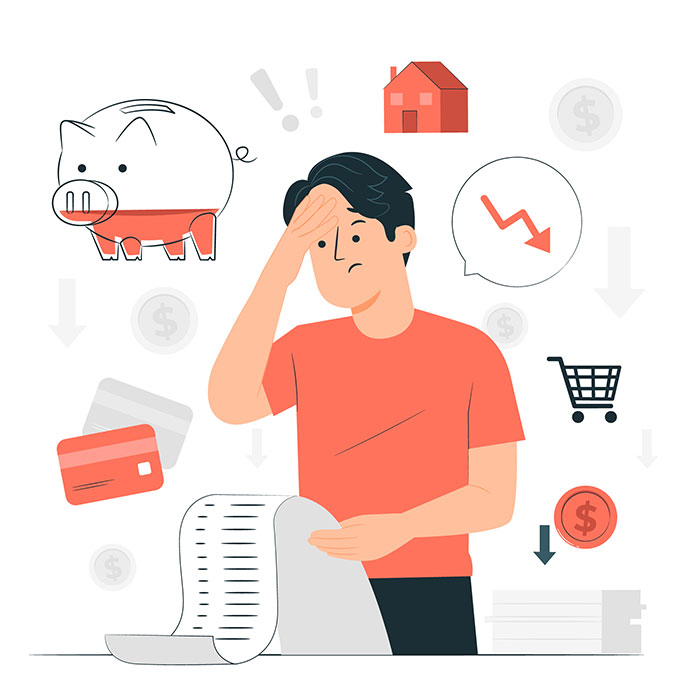 When an economy sees negative growth in two consecutive quarters of the year, or when the gross domestic product declines for two consecutive quarters, the economy is said to be in a recession. And that is exactly what happened in 2022. However, experts emphasize that just using one indicator to define a true recession may not present the complete picture. You need to consider other factors such as the rate of unemployment, income, consumer spending or personal consumption expenditures, retail sales, and industrial production.
Are we in a recession right now?
Despite the fact that the United States economy has experienced two straight quarters of negative economic growth in the year 2022, Q3 and Q4 did see some GDP growth. That's probably why the National Bureau of Economic Research (NBER) which officially declares a recession has not done so yet. Now the bigger question is, is a recession looming? According to Bankrate, the nation has a 64% chance of facing an economic recession this year.
How does a recession affect the housing market?
A recession definitely impacts the housing market. Usually, the Federal Reserve lowers interest rates during a traditional recession – lowering the mortgage rates, giving more opportunities to homebuyers, and creating an incentive for people to spend money. All in a bid to stimulate the economy.
However, the interest rates are increasing instead of decreasing in the current market. Getting a mortgage to purchase a house is becoming more difficult. The cost of financing a home is also increasing. As a result, there's less demand for homes in the market. Or buyers are compromising on their home choices. They are buying the type of home they can afford, not what they dreamed of.
Do house prices go down during a recession?
With rising interest rates and lower housing demand, experts feel that home prices may actually decline. Fewer buyers would mean that there will be lesser competition for the same inventory of homes. And, lesser bidding wars. And if a house sits on the market longer, it can make its seller nervous.
The sellers then lose the upper hand and are willing to settle for less than their initial asking price. Much lesser than what they might get in a more competitive market. They may even be ready to pay closing costs or give other concessions to the buyer. This is definitely good news for hopeful homebuyers.
Is it difficult to get a home loan during a recession?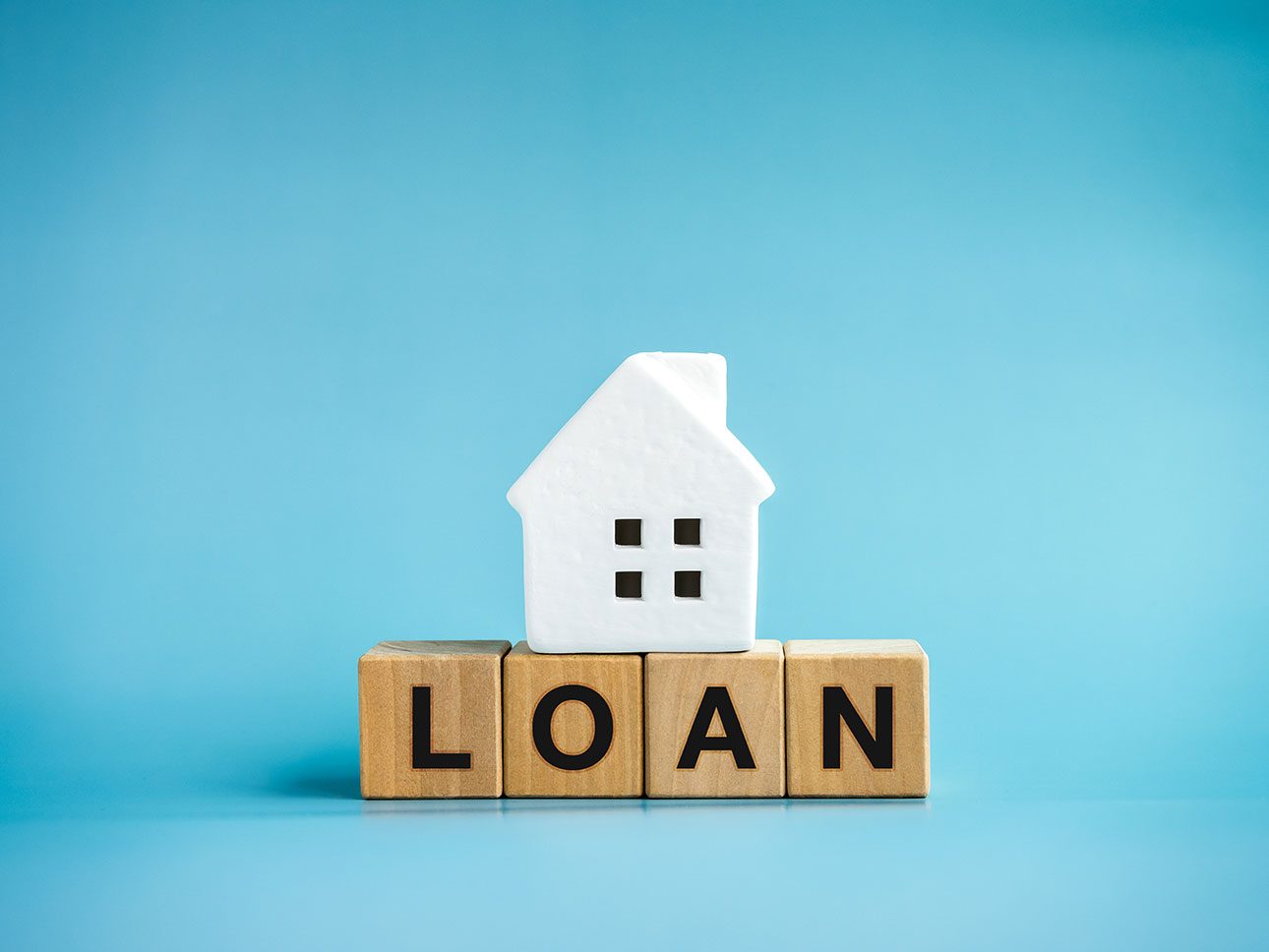 An economic recession can lead to a lot of uncertainties for borrowers as well as money lenders. The borrower may have to deal with job insecurity, financial instability, and the possibility of their credit scores taking a hit. The lenders would also view financing as a risk; they may increase the scrutiny and underwriting standards at the time of approving the loan. It then becomes harder for the borrower to get a mortgage or get the best loan terms and conditions during a recession.
Should you buy a house during a recession?
Although a recession may drive away potential homebuyers from the market, this does not necessarily mean that it's a terrible time for a home purchase. In fact, now might be a good time to buy a piece of property – provided you can afford it.
In general, buyers can obtain a better price on the house when demand declines. You can always refinance your house if the rates decrease in the future.
Read more: Housing market recession
What are the pros and cons of buying a home during a recession?
Let's look at some of the advantages and disadvantages of buying a piece of real estate during a recession.
Pros
Lesser competition and bidding wars: A recession often makes buying a new home unaffordable for many. The housing demand goes down drastically. As the competition dries up within the market, there are lesser bidding wars or multiple offers on a property. This makes the seller jittery enough to be ready to negotiate the prices.
Lower home prices: As the number of potential buyers goes down, the home seller is more likely to lower the listing price in the hope of selling the house easily and quickly. This brings down home prices significantly.
Lower interest rates: The Federal Reserve lowers interest rates during a recession which in turn brings down the mortgage rates. With more favorable rates, hopeful homebuyers are able to get a mortgage loan. And, loans make buying a home easy.
Cons
Stricter lending eligibility: A recession is a red flag for everyone. The lender in a bid to protect their profits may have stricter requirements on mortgages. They will have a more thorough evaluation to decrease the chance of a borrower being unable to repay the loan.
Fewer home options: There may be a lower housing inventory for buyers to pick from. Due to the lackluster competition and cheaper prices, some home sellers may want to pull their houses off the market or decide to wait out the recession.
Economic instability: A recession is known to cause widespread layoffs and a higher unemployment rate. As people lose their job, their finances become less stable. They would rather maintain some liquidity and have some cash ready instead of investing it in real estate.
Last thoughts
Lower interest rates and a buyer's market are common results of recessions in the single-family housing market. A downturn can be a good time to buy a property as long as you're confident in your capacity to make your mortgage payments on time.
Moreover, the Fed may decrease the rates to help the economy recover. With fewer buyers and less competition, the value of homes may drop. For those who are financially stable, buying a home during a recession may actually be a good idea. However, if your financial situation is less than stellar, you'll benefit from waiting out the recession.
Should you buy a house during a recession?
was last modified:
May 19th, 2023
by
Recommended