A complete checklist for your sliding door maintenance
There's something charming about sliding doors. They fill your home with natural light while connecting you to the outside world with their full-length glass panels. Since they're an integral part of your home design — usually leading to a patio, garden, or balcony — you'd want to ensure that they're working properly through routine sliding door maintenance.
Despite the convenience and value sliding doors bring to your home, they are not without their challenges. Like everything else in your house, they too require regular maintenance and your active attention.
It's important to check in on your sliding doors every now and then to make sure they are functioning fine. There could be issues with the door's rollers, or the screen door could sag, or there could be grime or dirt build-up — mostly because these patio doors are usually nearer to your garden.
Whatever the issue, don't let a situation come when a complete door replacement is the only solution. A little routine upkeep can keep things in order. For a long time to come.
Here's a checklist that you can use for your sliding door maintenance.
1. Check the door locking system and hardware
It's important that you routinely check your sliding door for any signs of damage or operational difficulties in your doors' locks as well as hardware. If you do find a problem, contact a qualified contractor and deal with the issue promptly. After all, maintaining your home's safety and security is a priority.
2. Keep the sliding doors clean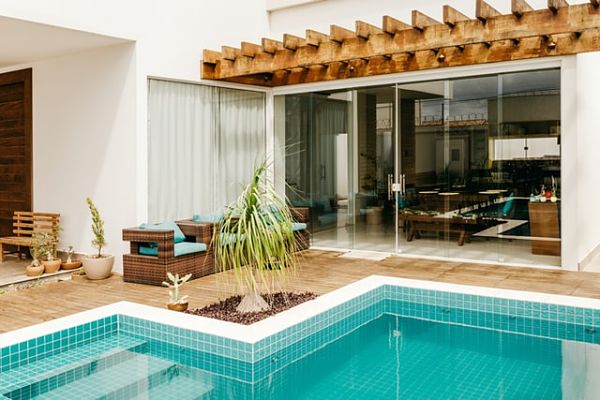 It's always a good idea to clean the glass door at least once a week. Keep in mind that long-standing stains become harder to remove.
Begin the door cleaning exercise by vacuuming the roller tracks at the bottom of the door. Try to reach into the corners. Remove as much dirt or grime as you can.
For a quick DIY procedure, prepare a simple cleaning solution with a cup of water and a drop of any non-abrasive cleaner. Use a wire brush with soft bristles or an old toothbrush to scrub the tracks. Wipe the tracks dry using a rag or paper towel. If you do this once a week, your sliding door will continue to operate smoothly.
For stubborn door stains, mix equal parts of cold water and white vinegar and spray it over the stains. Let it fizz for five to 10 minutes.
3. Clear grime from the roller tracks
Dirt buildup makes sliding patio doors prone to jamming or sticking. This is something a thorough cleaning will fix easily. Using a damp cloth, remove the grime, small stones, and other loose debris — along the upper as well as lower tracks and rollers.
If there's a lot of dirt buildup on the tracks of your sliding doors, you may add some baking soda to the above vinegar solution. Scrub the area with a toothbrush to get rid of any persistent dirt.
4. Lubricate the tracks regularly
A good lubricant prevents rust in your sliding patio doors. Experts advise spraying a silicone-based lubricant along the entire track. Such lubricants don't attract dirt buildup.
Ensure that you apply the lubricant after having cleaned the tracks routinely.
5. Replace any malfunctioning components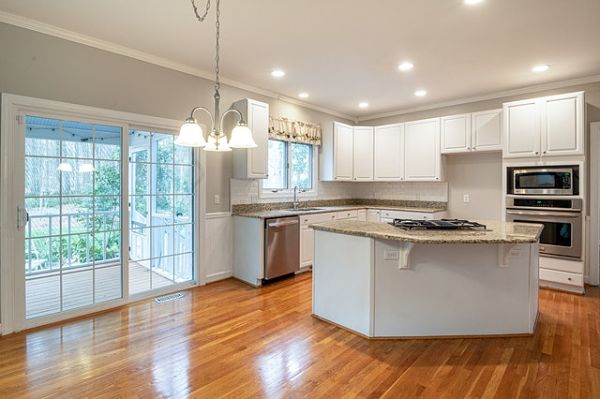 No matter how old your sliding doors are, they should glide along their track smoothly. While some friction may be considered normal, a sliding screen that requires excessive force to open or close is probably malfunctioning.
If you experience frequent bumps on operating the sliding door, check to see if the lower roller wheels are damaged. If they are, you should consult an expert in door and window replacement for the best solution.
Read more: How much money is your front door costing?
6. Handle the sliding glass doors carefully
Make sure you don't ever push your door unit too hard. The impact can seriously damage the glass panels or the tracks.
And, if you notice any alignment issues with your sliding doors, you may want to consider adjusting screws at the bottom or the edge of the door. It's a simple task that can be done by anyone.
Read more: Fix a loose wooden door frame
Last thoughts
Sliding glass doors are popular in houses with decks or patios. And, with good reason. Their full-length glass panels visually open up any room — providing easy access to the great outdoors. Not to forget, they let in an abundance of daylight to illuminate and improve your home's energy efficiency.
Such types of doors are perfect for small living spaces that cannot accommodate hinged doors. However, they aren't maintenance-free, just like any other door in your home. They need all the care you can give them. Even if the doors are functioning fine, it's important to be proactive.
But, remember that if you keep encountering problems with your sliding doors despite cleaning and maintaining them, maybe there's an issue with the door installation. That's when you should consult a qualified door installer.
Read more: Home maintenance calendar
A complete checklist for your sliding door maintenance
was last modified:
August 30th, 2022
by
Recommended