Not every home comes with a large backyard but that doesn't mean not every homeowner can enjoy spending time in their outdoors hideaway. If you happen to have a postage stamp backyard, there are plenty of things you can do to turn it into your place out on the fresh air. So, if you've just moved into a new house with a tiny backyard or you simply want to re-imagine the one you already have, you might want to take a look at our list of 7 small backyard design ideas that can make your backyard both functional and aesthetically pleasing.
Use vertical landscaping
Since you probably aren't able to expand your backyard horizontally, your only option is to use vertical landscaping. By going upwards, you can create the illusion of having more free space in your backyard. Luckily, there are many plants you can use to expand your backyard vertically. For example, tall plants such as shady trees and sprawling ivy are guaranteed to add height to your backyard. Of course, you can always mix these with some shorter plants. If you decide to do this, going for graduated planters or flower beds is recommended.
For more simple ideas, take a look at our piece about Backyard Landscaping Ideas!
Use pathways to create focal points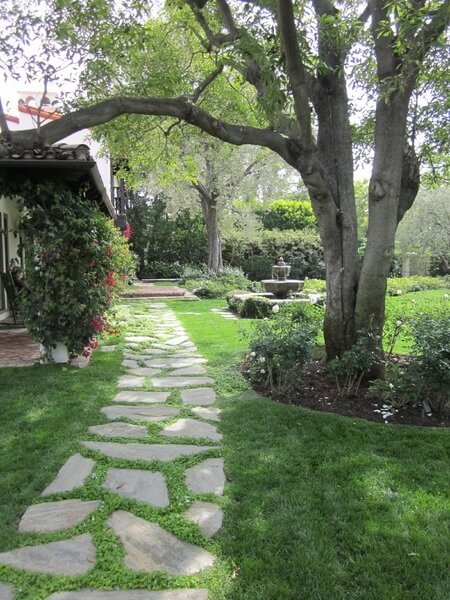 When people take a look at a space, they tend to quickly scan the entire area and that's when they'll be able to realize how small your backyard actually is. The best way to make sure this doesn't happen is to give them a strong focal point to focus on instead. If you want to create a focal point in your tiny backyard, designing pathways that will define a clear sense of movement throughout your backyard is something you just can't go wrong with. In case you want your backyard to have a few separate uses, you can always include a pathway to each.
Further info on backyard improvements? Take a look at our guide on Backyard Upgrades that make your outdoor living more enjoyable.
Build a mini storage shed
If you have old doors and windows, you can think about repurposing them and building a mini gardening shed. A nice-looking shed can add more style to your backyard and it provides you with just enough space for all the gardening tools you use. This also means there will be less clutter in your backyard, which is always a good thing. Of course, adding a pathway that leads to your mini storage shed can also be an amazing idea. On top of this, you can have a couple of garden dwarves guarding your new shed.
And if you are thinking about buying, take a look at our guide on what you need to know before buying outdoor storage sheds
Create a small retreat
We love how the wood pellet fence encloses a tiny but lovely area for the ultimate relaxation. The wicker outdoor furniture, the garden umbrella and the splash of greenery around — create the perfect retreat to unwind after a long day. And, it's a great place to set up your barbecue grill on a lazy Sunday afternoon. What say?
Read more: Enclosed patio ideas on a budget
Add a swimming pool
If you're looking for a way to make your small backyard more exciting, try adding a swimming pool. It's an amazing feature that can turn a regular small backyard into a major attraction for the entire family. Since your backyard is small, going for a swimming pool that's of a more unusual shape might be a good idea. Think about how much maneuver space you need and add small trees and sculptures that will make your pool resemble a real oasis. Just bear in mind that investing in a quality pool paint is an absolute must.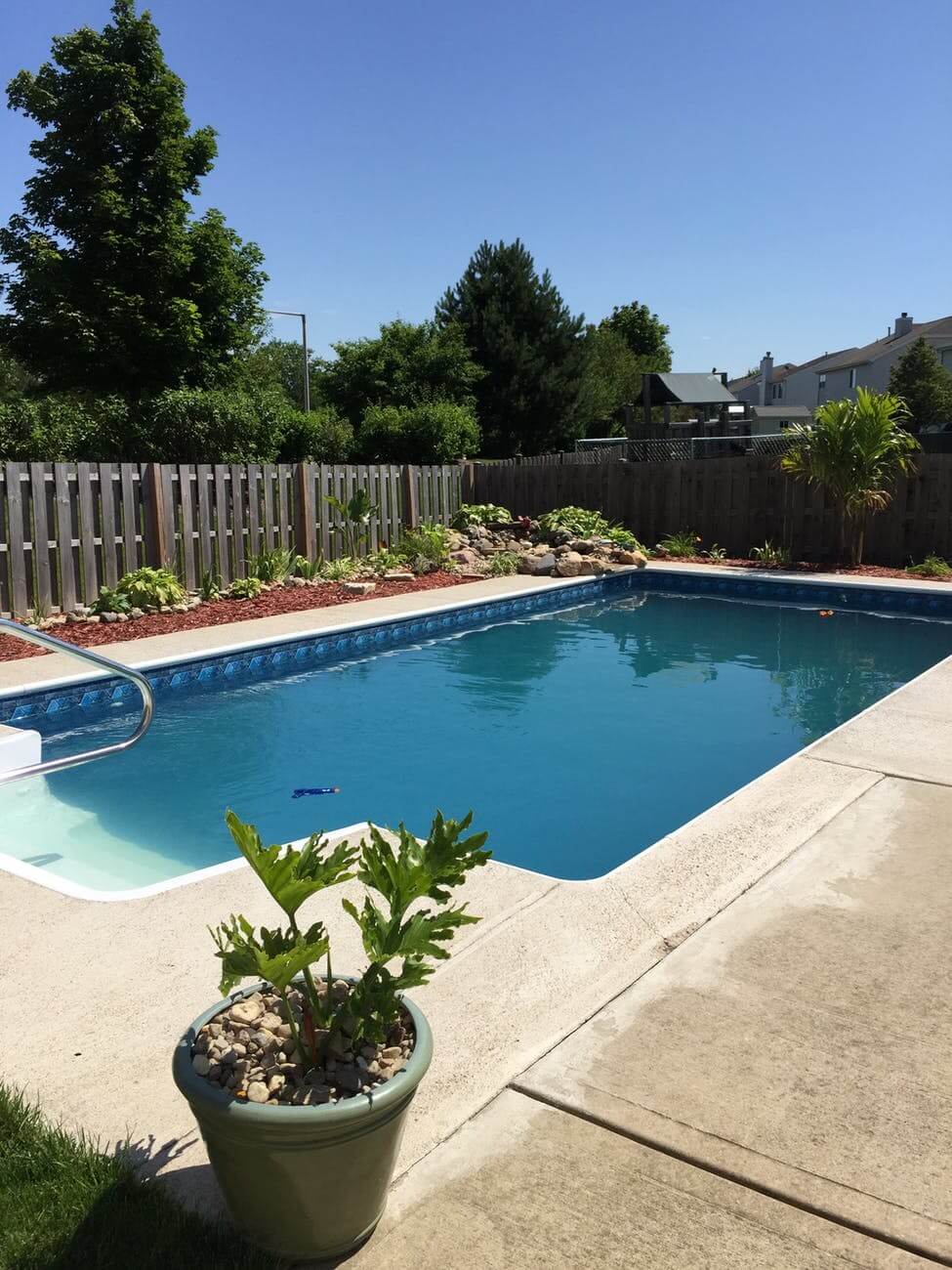 Take a look at these Small Backyard Pool Ideas to Beat the Heat!
Stick to bold colors
The colors you opt for also play a huge role in how large your backyard is going to appear. However, with small backyards, there are usually fewer opportunities to introduce color. This means you need to make every color you use count. Of course, flowers in bloom are a great way to add a pop of color to your backyard, especially if you decide to go for plants such as Spanish lavender or Blue African lily. Still, there are other ways to throw in some extra colors like using cushions, decorative tiles and outdoor rugs.
Make a Murphy bar
Chances are your tiny backyard simply doesn't have enough space to fit a regular bar. However, if you want to have an outdoor bar, you can think about making a Murphy bar. Basically, a Murphy bar is a standard bar with a table that folds down when you want to use it. It also consists of a couple of shelves that can fit all of your favorite drinks. When it comes to decoration, you can always stack potted plants on top. If you're into DIY, you might want to give building your own Murphy bar a go.
With these design ideas in mind, turning your small backyard into a real oasis will be a real piece of cake. Just remember that every backyard needs a little bit of refreshment every now and then, so make sure you always keep looking for new ways to spruce up your tiny backyard.
Read more: 5 Tech-Savvy Essentials for Your Outdoor Entertaining Area
Awesome Small Backyard Design Ideas You Should Try
was last modified:
November 24th, 2022
by
Recommended