It's perfectly normal for homeowners to put a lot of focus on the interiors of their home. After all, it's where they spend a lot of their time. It's also where they entertain guests, which, whether homeowners admit it or not, give them the opportunity to show off that granite countertop in your kitchen, that beautifully-rendered polished cement floor, or just about anything about their home in which they take pride.
Sometimes, however, with all that time, money, and effort spent on their interior, homeowners tend to forget about their backyard, if they have one.
A backyard can be one of the best areas of your home if you put your mind to it. When you live in an urban setting, your backyard allows you to experience the outdoors just a few feet from your house. It's also a great place to entertain guests. With a few backyard upgrades, you can make outdoor living an everyday thing for you and your family, and it would be an enjoyable one too. Here are some ways to do just that.
Install a misting system
One of the most common complaints about spending a lot of time in the backyard is the heat, especially during the summer. More often than not, electric fans don't do it for them, and AC systems are definitely out of the question. And if you don't have a swimming pool, how can you stay cool in your own backyard? The answer is a fog misting system.
A fog misting system uses high pressure to force water out of special nozzles, which produces a mist of water droplets that lowers temperatures faster than most air conditioning systems. Aside from cooling a given area quickly, a misting system is also good at repelling bugs, another common downside of spending time outdoors. And if you're going out to the backyard for some fresh air, a misting system will guarantee that fresh air is what you're going to get, because it can also take out dust, pollen, and other impurities out of the air.
Take a look at these 5 Tech-Savvy Essentials for the Ultimate Outdoor Entertaining Area
Electric fans
Some people would like a little breeze when spending time in the backyard, but there are days when there's hardly any. If you're one of them, then you should install wall or ceiling fans to keep you cool on a hot summer day.
Read more: 5 Great Outdoor Makeover Ideas For Your Home
Put up a patio or a deck
Of course, before you can make your backyard a place to spend a lot of your time in, it must have a patio or a deck. Between the two, a patio is more versatile. You can build one with concrete, stone, tile, pebbles, brick, rock, or various other materials, and it can be any shape you want. A deck, on the other hand, is primarily made of wood or any composite wood material.
Whether you go for a patio or a deck, you're assured of an enjoyable area in your backyard where you can spend the whole day relaxing or entertaining guests. You can even have family dinners there whenever you want and enjoy the outdoors together.
Read more: How To Make A Private Backyard Oasis For Your Home
Furniture
A patio or deck won't do you much good if it doesn't have furniture. Aside from providing you and your guests with the utmost comfort, patio or deck furniture also helps make your backyard (and your home) more appealing and vibrant. There countless choices for outdoor furniture, so make sure you choose ones that appeal to you the most.
Go very green
Spending time in the backyard is outdoor living on your own terms, but it wouldn't be much of an outdoor living experience if the place has few to no greenery. So if you can plant trees for some shade, go ahead and find the best ones for the size of your backyard. Plants of different sizes will also be great.
And if you can put up strategically-placed plants that produce gorgeous flowers, then go ahead and do it. You can even grow a garden of herbs or even vegetables so you can have organic, homegrown produce. For your backyard, you can go as green as you want.
Read more: Backyard Additions Perfect For The Entire Family
Add water features
There is something about water features that make an area feel more natural and relaxing. When the landscaping for your backyard includes a mini pond, a column fountain, or even a small waterfall, it brings a certain amount of tranquility to your outdoor living space. You can spend hours on end just relaxing in your backyard listening to the sound your water feature makes.
Light it up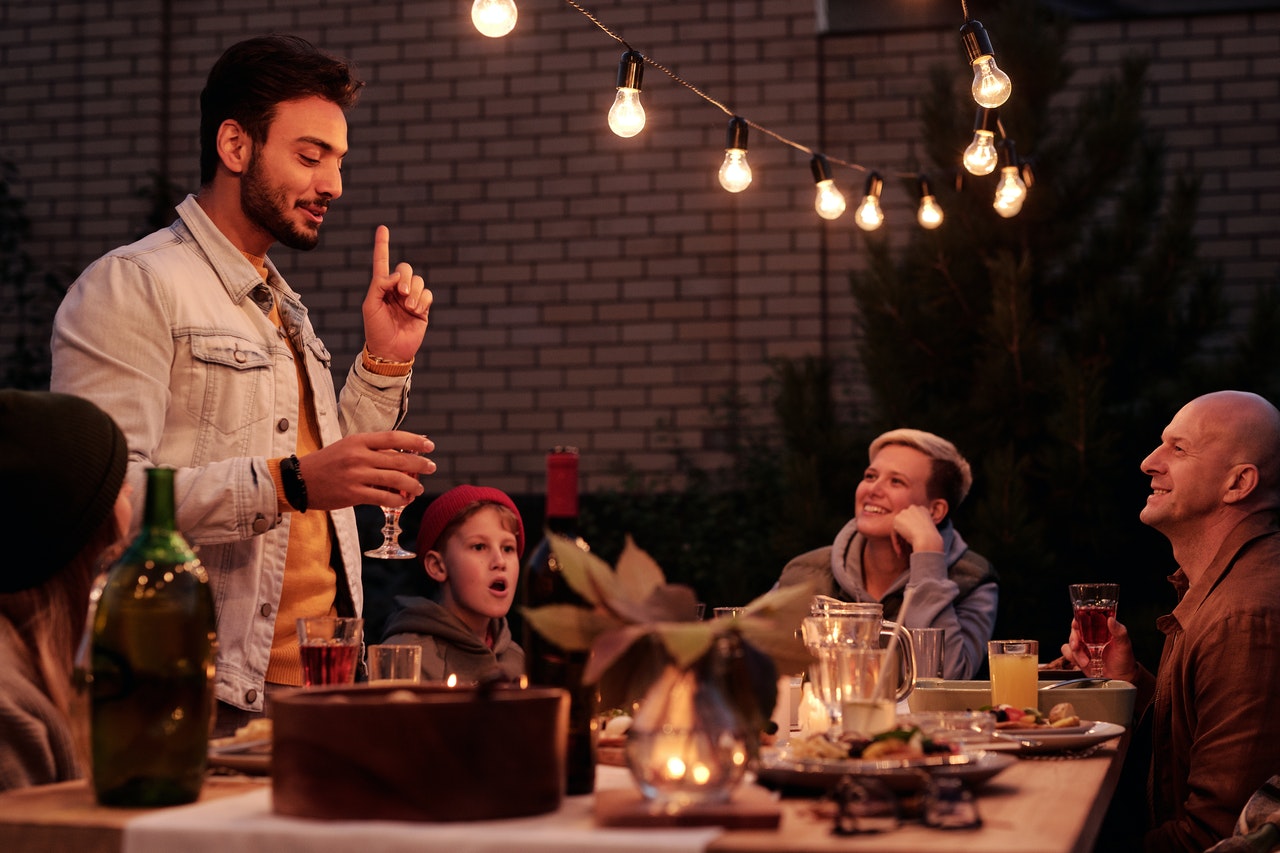 We're not even talking about floodlights or overly bright artificial light fixtures, though you can have them if you want for safety and security purposes. Something as simple as string lights wrapped around tree trunks is enough to create a soft glow that makes your backyard very inviting at night.
Read more: Backyard Lighting Trends to Try on a Budget
Put up a fire pit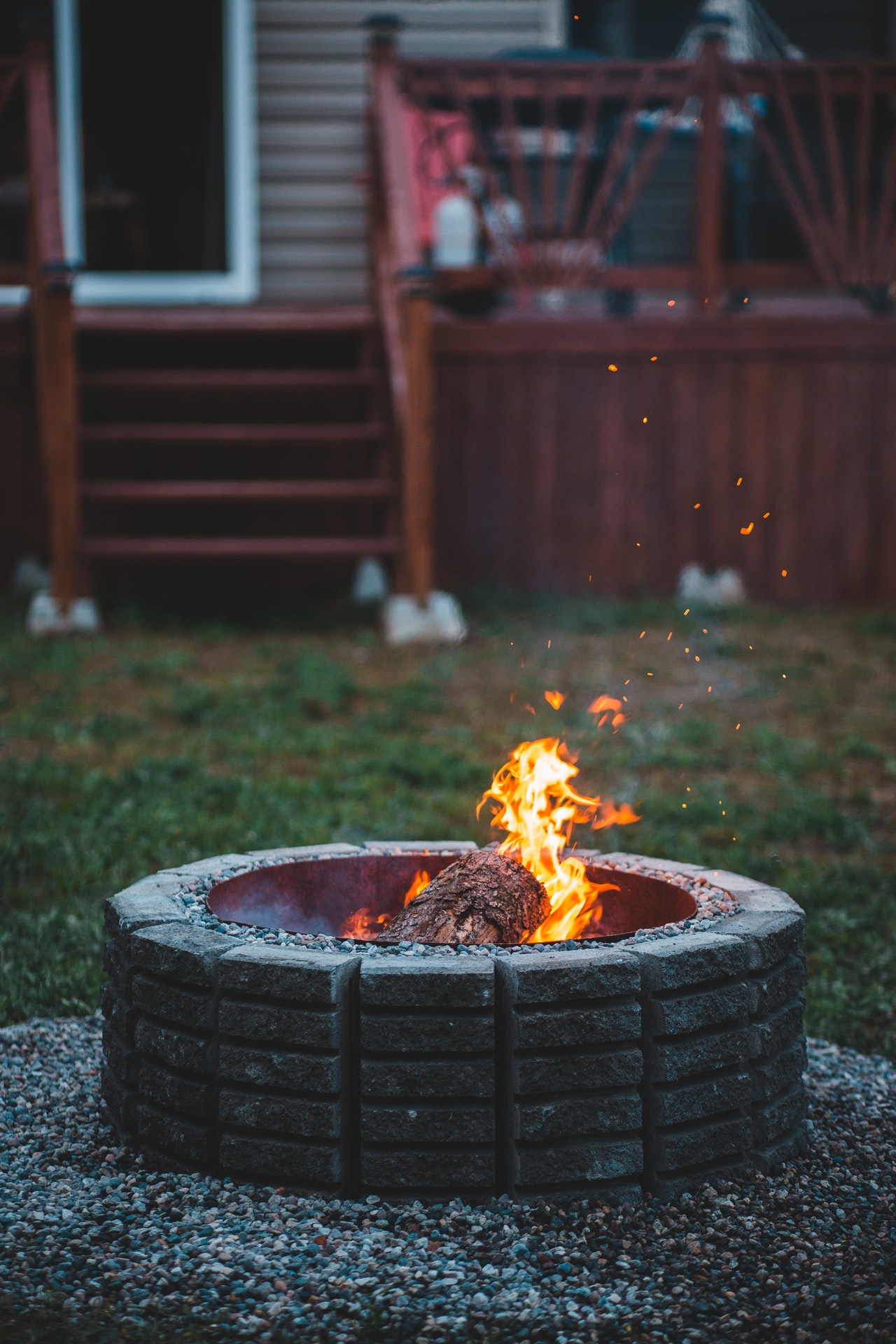 Of course, there will be cold nights, which shouldn't stop you from spending some time in the backyard. All you have to do is put up a fire pit in your backyard, and you can continue to enjoy relaxing outside your home next to its warmth and glow.
Aside from providing light and warmth, a fire pit can also be used for cooking. Just place grills or grates over your fire pit, and you can have a barbecue with family and finds. You can go for permanent fire pits made of stone, clay, or fire-resistant brick, or you can buy portable ones.
Read more: Tips on Creating a Backyard Sport Court
Electric heaters
When the day is colder and you still want to spend the better part of it in your backyard, it makes sense to have an electric heater out there. There are many options available in the market, including wall-mounted ones and umbrella poles.
Read more: Ways to Brighten Up Your Backyard With Outdoor Lights
A fence for privacy
Whatever relaxing atmosphere your backyard provides, the idea of neighbors or even passersby seeing you do whatever it is you enjoy doing there can ruin it. So if you want some privacy while you're enjoying outdoor living in your backyard, put up a fence. There are so many backyard privacy fence ideas that you can go for, so put up that fence now and keep those nosy neighbors and unwitting stragglers out!
Read more: DIY Garden Screen From Wood Blinds
Always remember that backyard upgrades don't just make your outdoor living more enjoyable. Whatever you add to your backyard adds to the overall value of your property as well]. So when the time comes to put your house on the market, you will be glad to know that the backyard upgrades you have enjoyed over the years will help you fetch a nice price for your home.
Read more: Beautiful Blended Outdoor Indoor Living Space Design Ideas
Backyard Upgrades That Make Your Outdoor Living More Enjoyable
was last modified:
May 24th, 2022
by
Recommended