Know all about the design and cost of a stick built home
For those who prefer customizing their home according to their needs and preferences, a stick-built home is a good choice. The traditional stick built home style is constructed with a wooden frame. It then supports the building materials, usually plywood or lumber. And hence the name! Such a structure offers a personalized design – be it the master bedroom, the bathroom design, or the kitchen layout.
So, what is a stick-built home?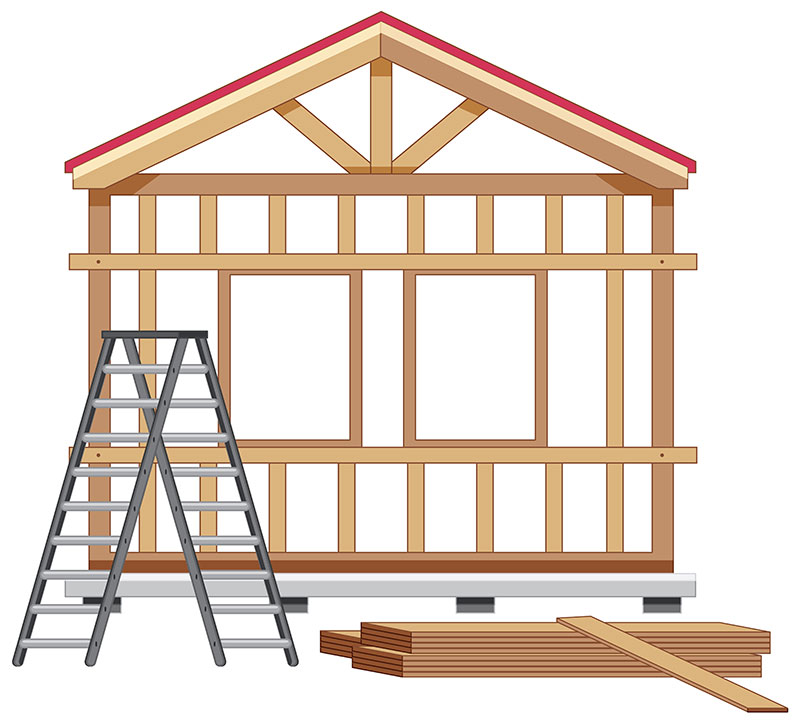 This method entails constructing a new house – piece-by-piece at the intended location – by skilled construction workers. The construction materials are meticulously put together on-site. And, the house floor plan is curated by an architect, a builder, or a real estate designer. It's the perfect plan for homeowners looking for significant customization in terms of both interior and exterior design.
How are stick built homes different from prefab homes?
Unlike prefabricated homes, which are manufactured in a factory and then assembled on-site, stick-built homes are built from the ground up on a plot of land. What's more, these manufactured homes are produced on an assembly line and then placed on a piece of land.
While many homeowners prefer the convenience and affordability of prefabricated homes, stick-built homes tend to accumulate more equity over time and offer opportunities for unique customization.
Stick-built vs. modular homes: What is the difference?
One huge difference is that modular homes are constructed using pre-built modules that are assembled like building blocks. Another difference is that a stick built property design depends on the homeowner's requirements. However, a modular home design doesn't leave room for much customization. This is because there are limitations in how the modules can be arranged.
The thing to note is that both home styles are different but they must adhere to the same local building codes. That is to say, they will have to maintain the same high quality and standard in the roofing system, HVAC system, plumbing, and electrical systems.
How is a stick-built house different from a mobile home?
Did you know a factory-built house made before June 1976 is a mobile home? And, if it's made after that date it's a manufactured home? Stick-built homes are more intricate than either of them. Unlike a modular home, a manufactured home is usually placed on concrete blocks rather than a standard foundation or basement.
Read more: How to build the cheapest house?
How much do stick-built homes cost?
Stick-built homes are generally more expensive than mass-produced homes. This is because constructing a stick-built home requires more planning, time, and often pricier materials.
According to real estate experts, the average price per square foot for a custom stick-built home ranges from $100 to $200. This is almost double the average cost for a mass-produced home. That price is approximately between $50 and $100 per square foot.
The resale value of a stick-built home is generally between $150 and $250 per square foot, depending on the style, size, building material quality, location, and inclusions.
Looking for the best stick built home financing options? Kukun will make your home construction process easy and smooth.
What are the pros and cons of a stick built home?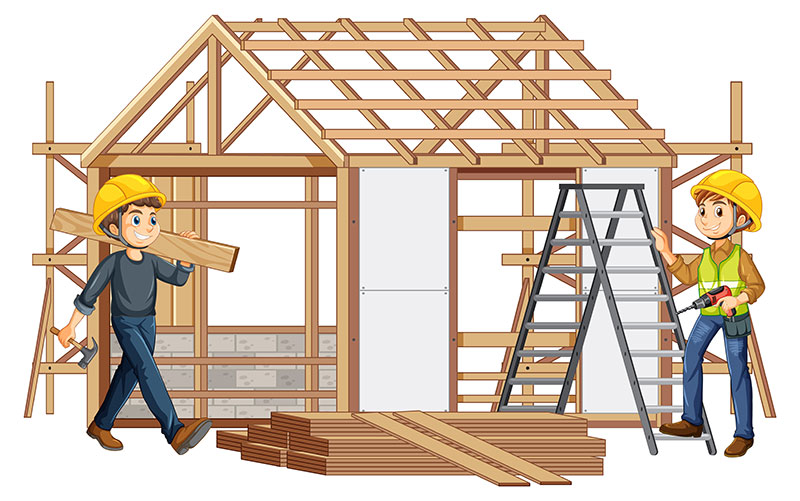 Advantages of stick-built homes
This home type offers the opportunity to create a personalized home. Since these homes have no pre-existing modules, homeowners can collaborate with home builders to negotiate the best floor plan based on lot size and individual needs.
This type of housing option often exhibits greater energy efficiency compared to older homes or manufactured houses. They can incorporate eco-friendly features such as energy-saving windows and appliances.
It's easier to finance stick-built homes as compared to financing manufactured homes.
Owning the land allows for quicker home equity growth under favorable real estate market conditions.
Disadvantages
Wooden frame homes may be less resilient in certain weather conditions than solid-built homes made of brick or cement. You need to be extra careful of any pest infestation, mold growth, and water damage.
Such homes are found more in suburban areas due to the availability of more space. Finding one in a densely populated metro area can be challenging.
Building such a home is generally expensive – what with customization, high material costs (mostly lumber prices), and high labor costs.
Last thoughts
If you're looking to build yourself a customized home that doesn't cost you a bomb, you can think of a stick built home.
This conventional style of constructing houses involves laying a framework that provides support for the walls and roof. In the older days, builders utilized 2x4s wooden planks. But today, it's not uncommon to find metal posts and poles in such structures.
If you choose this building style, you will need to enlist a project manager and an entire crew of skilled workers. But, once you get your dream home, it will be worth it!
Read more: Construction manager vs general contractor
Know all about the design and cost of a stick built home
was last modified:
August 29th, 2023
by
Recommended