How to get yourself the cheapest house to build
With home prices touching the skies, prospective homeowners are looking for a break. After all, who doesn't dream of owning a house that fits their needs, wishes, and most importantly budget? We'll help you with the cheapest house to build so that you can keep your homeownership costs as low as possible.
Two of the main reasons why housing prices are increasing are:
A discrepancy between the demand and supply of houses. There is a housing shortage that fails to meet the growing demand.
Increasing costs of building materials and home appliances.
Real estate experts point out that building a home turns out to be more affordable than buying a finished one. Although the entire process of building a new house from scratch can be challenging.
If you have some budget constraints – and are looking for cost-efficient ways to start building your home – you may want to familiarize yourself with the cheapest types of houses to build.
What is the average cost to build a new home?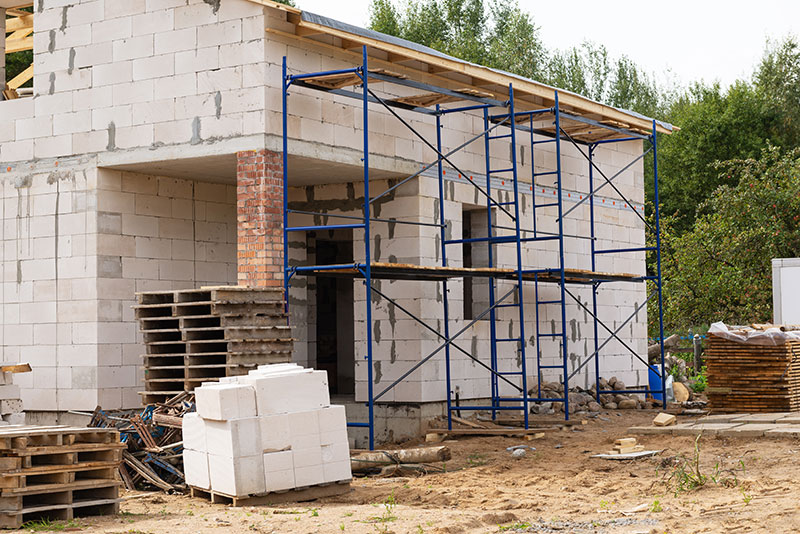 The median cost to build a house from scratch in the U.S. was approximately $279,815 last year. This amount runs to about $150 per square foot. The median home price of a ready-to-move-in house, on the other hand, was $439,405 – according to data from the U.S. Census Bureau and the U.S. Department of Housing and Urban Development (HUD). Of course, the exact real estate prices vary widely across the country.
What are the factors that go into building a house?
Constructing a house requires careful planning, decision-making, and coordination. Proper scheduling, budgeting, and project management are critical to ensure a smooth construction process. This includes coordinating tasks, ordering materials, overseeing progress, and addressing any unexpected challenges. You also need to factor in some significant aspects that determine the total cost.
Land: Acquiring suitable land is the first step. Factors such as location, zoning regulations, and accessibility can affect the cost of a particular plot. For example, location plays a key role in your home-buying budget. A house in New York or California will cost much more than one in Utah or Arizona.
Home size: Generally, the larger the home the greater the costs. Most home builders and developers base their cost estimates on the square footage of a home.
Architectural design and layout: The architectural plans and home design specifications determine the layout, style, and features of the house. This includes the number of rooms, floor plan, materials, and overall aesthetic.
Home features, interior finishes, and fixtures: Choosing finishes, such as paint, flooring, bath and kitchen cabinetry, countertops, lighting fixtures, and home appliances, adds to the overall aesthetic and functionality of the house. All of these also add to the cost of the property. Keep in mind that a customized design and decor feature comes at a higher cost.
Building permits and regulations: Obtaining necessary permits and adhering to building codes, zoning regulations, and local ordinances is crucial. These ensure safety standards, environmental compliance, and legal requirements.
Construction materials and inclusions: You will have to choose appropriate materials for the foundation, walls, roofing, insulation, windows, doors, flooring, plumbing, and electrical systems. You'll need to consider factors such as durability, cost, energy efficiency, and local availability.
Contractor fees and labor costs: The key to successful home construction is hiring the best contractors. These include general contractors, architects, builders, carpenters, electricians, plumbers, and other specialists.
Utilities and services: You need to plan for utilities such as water, electricity, gas, and sewage systems. Connections to these services need to be established during the construction phase itself.
Finances: Depending on what your home-building budget is, you'll want to compare your financing options, such as home loans, and get the best interest rates possible.
Inspections and certifications: Throughout the construction process, home inspections by building officials or third-party home inspectors ensure compliance with regulations and quality standards. Make sure you obtain the necessary certifications and warranties.
Which are the cheapest houses to build?
If you're really serious about saving money on your home build, there are some non-traditional home types you can opt for instead of customized stick-built houses or built-on-site structures.
Prefab houses
Prefabricated homes are residential structures generally constructed off-site in a factory or manufacturing facility. They are then transported in modules to the desired location and assembled on-site. Or, if they are constructed on-site, the materials come from a factory.
Prefab homes offer several advantages, including minimal construction time, cost-effectiveness, and flexibility in design. They may range from basic and functional designs to customizable, luxurious residences, providing convenient and efficient housing solutions. Such houses use high-quality materials and adhere to local building codes and regulations.
The average cost to build a 1,800-square-foot prefab home is approximately $270,000.
Some of the most common types of prefab homes include modular homes and manufactured homes aka mobile homes. Modular homes are different from manufactured homes. They have a more permanent nature, whereas manufactured homes are designed to be movable. While modular homes adhere to local building codes, manufactured homes follow federal building codes issued by HUD.
Tiny houses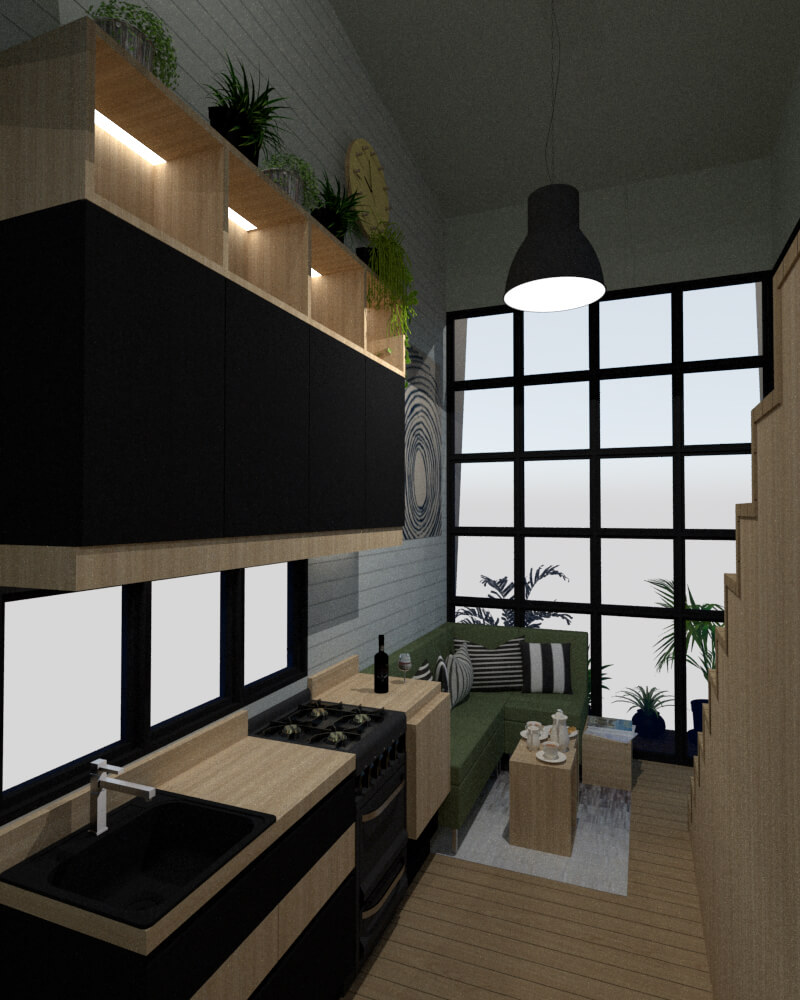 Building a tiny home can be the answer to your money-saving strategy. Any house or structure that's under 600 square feet is a tiny home. The average size of a tiny house in the U.S. is about 225 square feet. And, the average price for this type of residence in the U.S. is approximately $52,000. That's about 87 percent cheaper than a traditional home!
Shipping container homes
If you live in states such as Alaska, California, Colorado, Florida, Georgia, Louisiana, Minnesota, Missouri, North Carolina, Oregon, Texas, and Pennsylvania, you may even consider building a shipping container home. These can help homeowners save a lot of money and time as they make use of pre-existing ship containers. You can even combine several containers to construct larger dwellings. The cost to build such a home ranges from $16,500 to $44,500.
Barndominium
What do you get when you combine the best features of a barn and a condominium? A barndominium aka barndo. Such a house can be a barn that's been converted or a brand-new building constructed to resemble a barn. For those who like the idea of merging rural and urban architecture – a barndominium is perfect. Not to forget, it offers affordability and a quicker construction timeline.
Since the metallic exterior structure of the building comes in prefab kits, it's faster to build this type of home. All you have to do is provide the concrete slab and create the interior layout.
The average cost for 2,400 square feet barndo is approximately $225,600 to $288,000.
What are the cheapest building materials?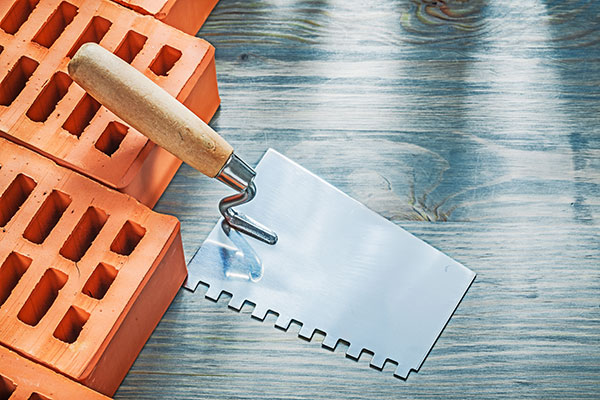 Another way to save on building costs is to use less expensive building materials. However, do keep in mind that the materials should be of high quality. Never skimp on something that's an integral part of your home construction.
You may consider a few cost-effective options mentioned below.
Reclaimed building materials
By incorporating reclaimed materials such as aged wood, brick, and barn doors into your new home, you not only add a unique character to your interior design but also save money. You can explore online platforms such as Facebook Marketplace and thrift stores to find secondhand doors, windows, and light fixtures.
Prefab panels
Prefabricated panels are walls made in a factory. They are then transported to your home site. This usage offers potential savings on construction expenses, including the costs of framing and drywalling interior walls.
Precast concrete
This material is poured, cured, and transported to you – thereby reducing the need for on-site labor and your construction costs.
Are there any tips for cost-effective house building?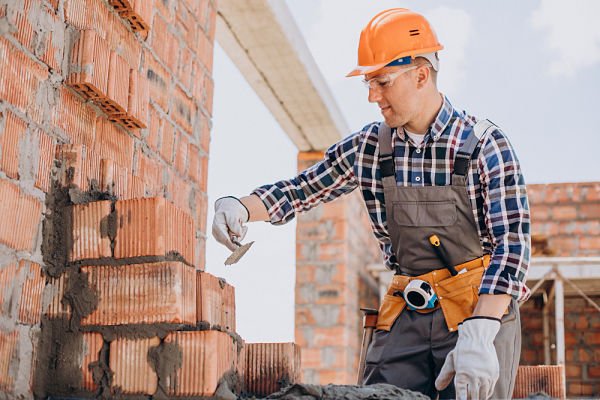 There are a few tips that can actually help you save money up-front and in the long run.
Opt for DIY when possible: If you have landscaping skills or a flair for interior design, consider taking on tasks such as interior painting, light and ceiling fan installations, and shelving. Doing these simple projects yourself can help save on construction costs and labor expenses.
Hire a general contractor: Unless you possess good DIY experience, or have a network of skilled workers, you should hire a general contractor to oversee the construction process. Despite the additional fee, a general contractor can prevent costly mistakes by managing the subcontractors.
Invest in eco-friendly and energy-efficient systems: Prioritize the use of energy-efficient materials. For example, high-quality home insulation benefits both the environment and your long-term savings. While the upfront cost of installing solar panels may be higher, it can lead to substantial savings in the future. Keep an eye out for potential rebates and tax breaks under the Inflation Reduction Act.
Stick to simple home designs: A simple, single-story house with a straightforward design is more cost-efficient than a custom one with many corners and intricate roof lines. That's because every corner and angle requires the building material such as lumber, drywall, and roof shingles to be cut to a custom size. This leads to a lot of waste. Interestingly, ranch-style homes are one of the most cost-efficient home styles to build. Similarly creating a symmetrical floor plan for a colonial-style home is less expensive than an irregular-fronted Victorian-style house.
Last thoughts
If you haven't found your dream home yet, and are contemplating constructing one from scratch, there are ways to save money. You should know the cheapest ways to build a house. We hope this blog will help you with that. Remember that being frugal doesn't necessarily mean sacrificing style. So, go on, build a home that checks all your boxes!
How to get yourself the cheapest house to build
was last modified:
July 10th, 2023
by
Recommended