When and how to get building permits for your home
As you plan a home improvement project, you'll be inundated with a lot of responsibility – whether to hire a contractor, an architect or an interior designer. What's more, choosing the design, style, colors, and materials for the renovation can be overwhelming. However, there's one thing that you need to give special attention to – getting the necessary building permits for the tasks.
Skipping this part of the process can have serious consequences for a homeowner. There could be heavy fines, penalties, and legal hassles to deal with – something no homeowner wants!
Let's understand all there is to know about building permits – what they are, when are they required, and how to go about obtaining them.
What are building permits?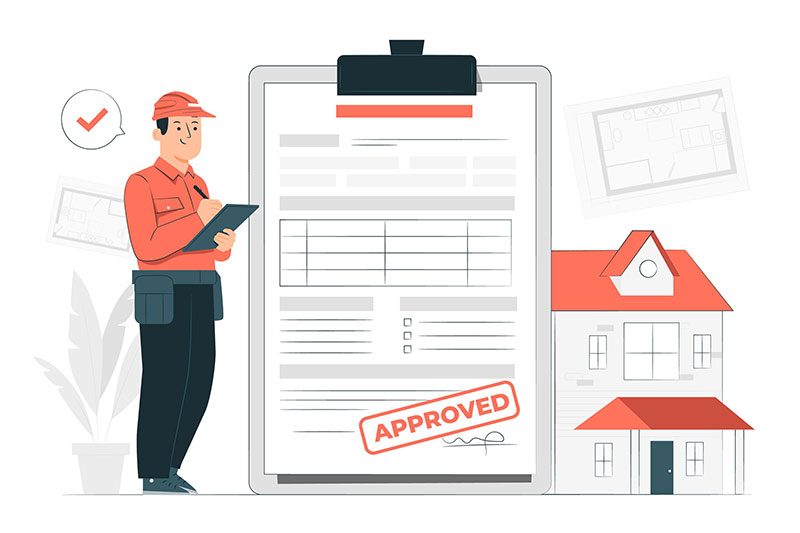 Building permits are official approvals or permissions issued by the local government agency to property owners or contractors, allowing them to construct, modify, or demolish buildings. Permits ensure that the owner complies with building codes, local standards for land use, zoning regulations, and safety standards for current as well as future occupants of the area.
Permits also deal with specific issues such as the structural integrity of the house, sanitation, water supply, sewer lines, fire protection, and electrical work. Once you or your general contractor get the official approval, you can proceed with the construction or remodeling work on the property.
What is an example of a building permit?
Let's say Peter and Kim live in a small single-family home with their young children. Peter finds out that his parents will need to live with them due to some financial constraints. Since they do not have a spare bedroom, they think of converting the garage into a mother-in-law suite.
They will need to add a small bathroom, install electrical wiring, add insulation, and run some plumbing into the living space. This type of work will require a permit for the addition of the existing structure. Additionally, they would require permits for the electrical work, plumbing system, and insulation.
When is a building permit required?
While it's true that not every home construction or remodeling project requires a building permit, some cannot be done without it. Simple repairs and replacements may be done without applying for a permit. However, keep in mind that any major project that entails additions, changes to your home's structure, or changes to its electrical as well as mechanical systems will require a specific permit from the local building department.
If you're planning to hire a licensed contractor to perform the renovation work, you may leave the task of procuring the building permits to them. They'll usually handle the permit process for you and will factor in the costs of the permit to their contractor quote.
However, if you're a DIYer, applying for the permit will be entirely your responsibility. Do keep in mind that not every home-related task can be done without a proper contractor license. Your building department may require that you hire licensed professionals for complicated tasks such as laying gas lines, replacing plumbing, electrical work, and demolition.
The permit requirements vary from one region to another. The best way to confirm if a permit is required or not is by contacting the local building office and informing them of the work you have planned. Sometimes, simple projects such as building a landscape fence may also require a building permit in that particular neighborhood.
Which projects require a building permit?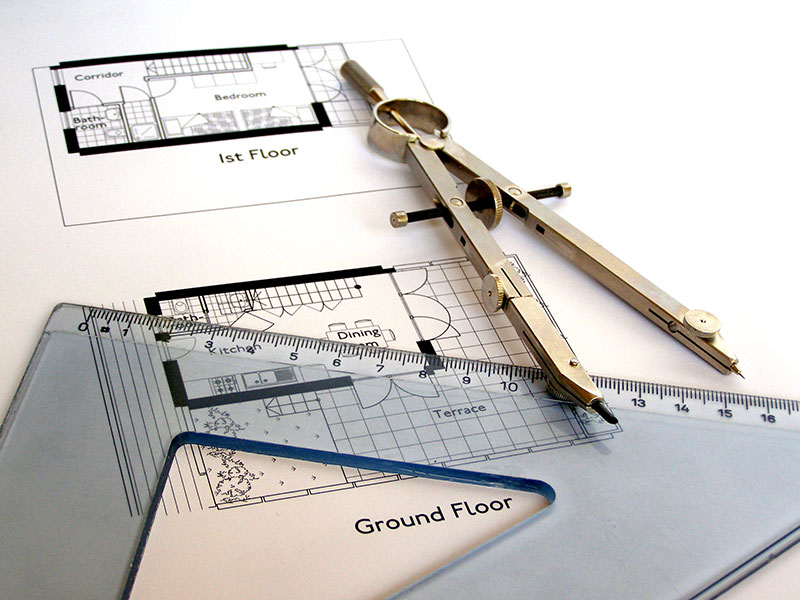 A building permit is not required for all projects. Whether a permit is necessary for your project will depend on what the local building code stipulates. Each municipality is controlled by a code – specific to the region. Basically, these codes represent local safety issues. For instance, in Florida, construction standards frequently emphasize safety concerns brought on by heat and humidity. A place that frequently experiences forest fires may have building codes with stringent fireproofing specifications. An area that's prone to earthquakes would mandate that all houses be able to withstand a certain amount of tectonic activity. Buildings in regions that experience tornadoes would only allow construction materials tested against high winds.
Generally speaking, wherever a renovation or remodeling requires changing the structure of a building or its usage or has the potential to create an unsafe environment, you'll need a permit.
You'll need to apply for a building permit if you're
Adding or removing walls
Changing the purpose of a room – converting a garage to an in-law suite or converting a basement to a living room
Replacing the piping or drainage system
Re-roofing the house
Demolishing a part of the house
You may not require a building permit if you're
Repainting the walls
Installing kitchen cabinets
Replacing home appliances
Repaving the driveway
Changing floor coverings
Adding a small fence
In certain cases, you may need to apply for special system permits apart from the building permits. These could include electrical, plumbing, or mechanical permits – depending on the scope of the renovation. For example, installing an underground lawn sprinkler or central air conditioning unit may require a mechanical permit.
As we've already mentioned, the best judge of the situation will be your city building and permit office. You may peruse the online information they have for the requirements and conditions.
Read more: Can paint black plumbing plastic tubes?
What are the different types of building permits?
While building permits are based on geographical location, there are some basic permits that apply to almost all locations. These include swimming pool permits, home structure permits, foundation repair permits, roof replacement permits, fire sprinkler system permits, and fuel storage permits.
Solar heating unit installation permits, water heater installation permits, lawn sprinkler permits, window replacement permits, and skylight permits may not be as commonplace but their requirement will depend on where you live.
There are several types of building permits. These include:
Construction permit: Authorizes new construction or major renovation work.
Demolition permit: Authorizes the demolition of a building or structure.
Electrical permit: Authorizes electrical work, such as installation or alteration of wiring.
Plumbing permit: Authorizes plumbing work, such as installation or alteration of pipes and fixtures.
HVAC permit: Authorizes heating, ventilation, and air conditioning work.
Roofing permit: Authorizes roofing work, such as installation or replacement of a roof.
Sign permit: Authorizes the installation of signage.
Land-use permit: Authorizes specific uses of land, such as rezoning or use variance.
Tree removal permit: Authorizes the removal of trees in certain cases.
Pool permit: Authorizes the construction or alteration of a swimming pool.
Why are building permits important?
Building permits are important for several reasons:
Ensuring safety: Building permits ensure that construction projects comply with building codes, safety standards, and other regulations that protect public health and safety.
Maintaining property values: Building permits help to maintain property values by ensuring that buildings are constructed to the appropriate standards and that the construction work is done in compliance with local zoning laws.
Protecting against legal liabilities: Obtaining a building permit protects property owners and contractors from legal liabilities associated with unpermitted construction work.
Facilitating inspections: Building permits facilitate the process of inspections by local authorities, which helps to ensure that construction work is done correctly and safely.
Maintaining community standards: Building permits help maintain the environment's overall quality and ensure that buildings conform to community standards and aesthetic requirements.
Supporting local economies: Building permits help to support local economies by generating revenue for local government agencies and creating job opportunities for construction professionals.
How to get help regarding building permits?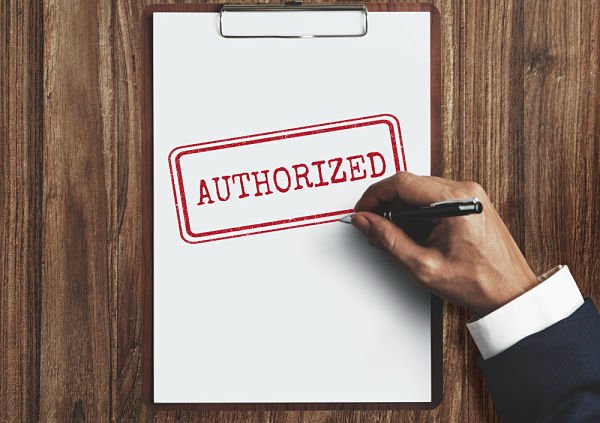 You can call your local building inspections and permits office and ask for guidance about permits – even while being completely anonymous. Although the office encourages residents to look for any kind of assistance online, the inspectors are available to clarify issues regarding the requirements, time taken, and type of permits.
The purpose of the permit office is to guarantee that homeowners' safety is maintained throughout the construction or home upgrade process.
How complicated is the building permit process?
The process of obtaining a building permit is usually simple enough if you know whom to consult. You'll need to contact your local building office and describe the type of additions, replacements, or repairs you plan to make.
In case, permits are required for specific projects, you'll need to fill out an application form outlining the requirements for a building permit and the construction materials you plan to use. You may have to add the drawings of the work you're planning if it's a new construction project.
Keep in mind that you may require multiple permits for your home remodeling. For example, a complete home renovation may require a carpentry permit or construction permit, an electrical permit, and a plumbing permit.
Sometimes, a project may require two inspections – a "rough-in" inspection at some point of time during the workflow and then a final inspection upon the completion of the work.
Once you prepare the building permit application, you'll submit it and pay the permit fees. If everything goes as planned, you'll get an official permit certificate issued by the licensing office.
You can now post the building permit certificate where it's clearly visible – it could be taped to a door or window near the worksite.
An inspector will visit the site to review the quality and the pace of the work. They may even order a few changes if they feel the work is not progressing to their satisfaction. You'll have to address these issues and have the inspector review the work again.
Once the work is approved by the inspector, you no longer have to display the permit certificate.
What are the steps to get a building permit?
You must first apply for a building permit. You might or might not need to submit drawings or mock-ups of your construction/renovation work to the building authority in your city, depending on the size of the project and what it entails. Usually, the contractor you hire will file the permit for you. They will need to:
Determine the zoning and land use regulations for your property.
Determine if the building meets the requirements of the zoning regulations and building codes.
Obtain a site plan, architectural plans, and engineering reports as needed.
Submit the application and plans to the local building department.
Pay the permit fee.
Wait for approval or request a revision if necessary.
Begin construction after receiving the permit.
How are building permits related to the economy?
Permits are indicators of economic growth or stagnation in that particular area. For instance, the increasing number of commercial building permits can be a sign of economic development, the establishment of newer companies, and growth in commerce.
Residential building permit surveys are a measure of consumer confidence and solvency. There are surveys conducted by the U.S. Census Bureau at regular intervals for new housing units. The surveys are divided by region, state, metropolitan area, and county – covering the entire nation.
Keep in mind that there can be many building permits to keep a track of – from multifamily housing units to single-family homes.
The survey helps the government to analyze market conditions. For example, a general increase in building permits would mean a need for more homes. And that more people have sufficient finances to afford new residences.
Furthermore, the government enforces standards in construction through the issuance of building permits. When a property owner builds a new housing structure or modifies an existing one, they'll need official approval from the government to ensure that they adhere to building codes.
The owner has to hire the services of licensed pros, file the floor plans with the appropriate regulators, architects, and engineers, and submit these plans, designs for the proposed construction, and building materials to the licensing office for approval. This helps to assess the expected durability and stability of the structure. Once the regulators approve the plans, construction can commence.
How much do building permits cost, on average?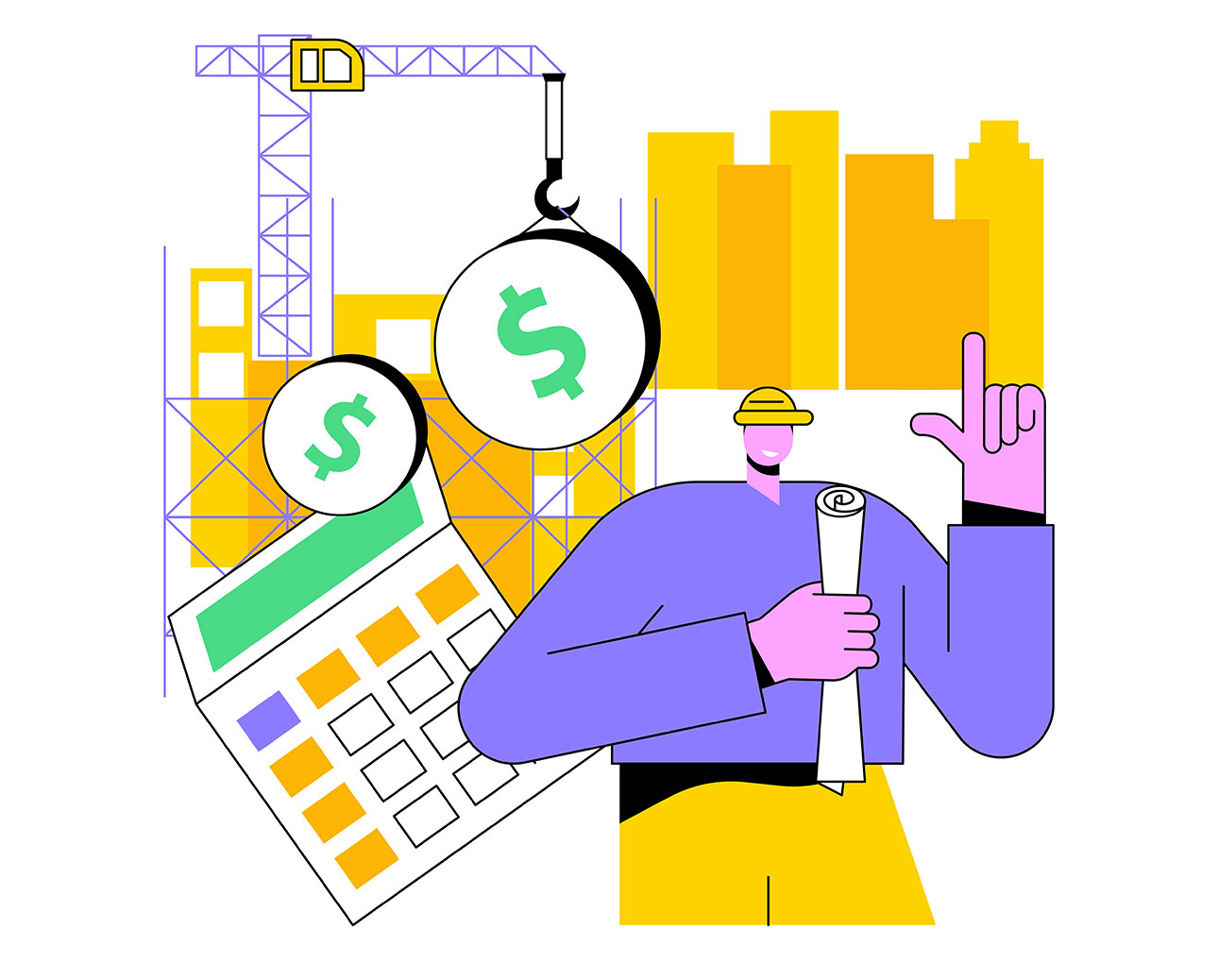 The cost of a permit is much more than the official approval itself. It also involves a lot of effort and time in drawing up those plans and getting them approved. Keeping this in mind, the national average for permits for new house builds runs anywhere between $1,200 and $2,000. The most expensive permits are for new housing. Then come garage conversions followed by general construction, basements, and bathrooms.
How can you find out if the building permit has been issued?
You'll have to contact the building authority where the permit is relevant and ask them about the status of your permit application. Your city rep would either sign off on it or decide to inspect the property. Or, they may require you to provide them with an independent inspection. Generally, the process of obtaining a permit for a property or work that's up to code is quite smooth.
How do you know if your project requires a building permit?
The only method to find out if you require a building permit for your home project is to get in touch with the local government building department and inquire. The good news is that most permits have simple guidelines that are easy to adhere to. If you're still unable to comprehend the process, it's best to let licensed specialists file on your behalf. Most building agencies prefer it too.
Can a DIYer apply for a permit?
Yes, local inspection offices issue a special owner/builder permit to a homeowner. They are allowed to act as a general contractor during the project for a limited period (that's usually around one year) while hiring subcontractors for individual complex tasks.
Do remember that while you may save money on the 15% to 25% fee a general contractor charges, the potential liabilities are completely on you. It's best to hire a licensed, insured contractor to ensure that the construction work is up to code and there are no legal liabilities to burden you.
Remember that certain jurisdictions grant the owner-builder permit only to those living in their house for a certain number of years. In case an owner is flipping a house for profit, it's mandatory that the complete work be done by a licensed contractor.
How long does it take to obtain a building permit?
Depending on the type of permit you're seeking and where you are submitting it, the time it takes to receive one varies substantially. For instance, if it's a reasonably straightforward permit requirement, you might be given one immediately. Other times, it may take weeks or even months in case the city has a backlog of permit applications. Having said that, the majority of simple permits are granted within a few weeks.
How long do local building permits last?
The type of permit and the location where it is filed determines when a permit expires. In Seattle, a construction permit is good for 18 months, but in New York City, it expires one year after it was issued.
What happens if you don't apply for a building permit?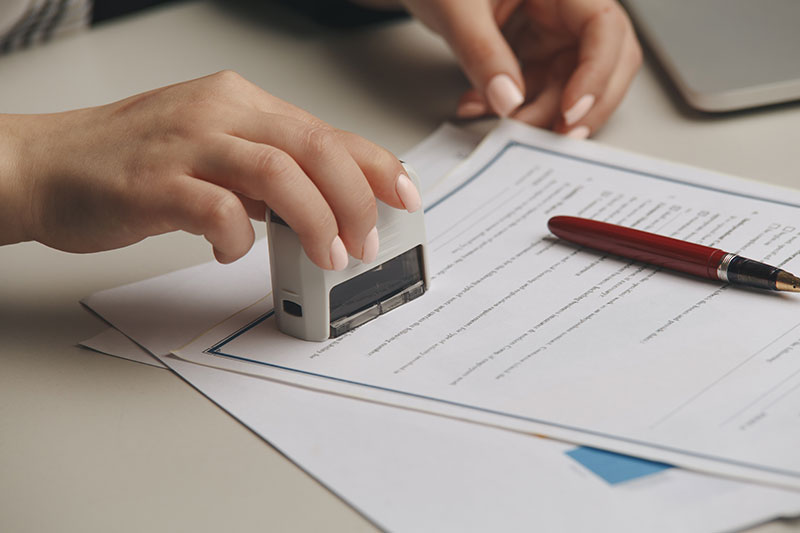 A few homeowners do manage to undertake home makeovers without applying for a permit, paying the permit application fee, or getting the work inspected and approved. However, it should never be done.
It's NEVER a good idea to bypass the official permit process.
Suppose it's found out that work done without a permit or inspections caused a fire, structural collapse, or significant plumbing issue. In that case, it's possible that your homeowner's insurance coverage will not pay for the damage.
And if ever you try to sell your house in the future, you will not be able to do so. The buyer's home inspection may uncover all the remodeling that was done without proper permits and which may not be up to code.
You may be forced to undo the previous work and again complete the remodeling with the requisite permit.
In a nutshell, you could face some serious repercussions such as:
Hefty fines and penalties for building without a permit.
A potential stop-work order or a heavy fine for continuing the construction work.
Demolition of the building if it does not meet code requirements.
Difficulty in selling or financing the property.
Legal issues and disputes with neighbors or local authorities.
Last thoughts
A building permit is a legal document that grants approval to start construction and serves as a permanent record of construction to attest that a building project complied with applicable building codes and, when appropriate, adhered to authorized plans and specifications.
Keep in mind that:
Your remodeling project might not need a building permit but to be certain, always check with your city's building department.
Building without a permit can result in significant penalties.
Building permits ensure that your construction is safe for you as well as other people in the vicinity.
Permits safeguard your property against weather-related issues such as earthquakes, flooding, or heavy snow.
Making sure your renovation complies with the local building rules and regulations is always a wise decision. Building without a permit would not only be foolhardy, but it would also be an expensive mistake. Not to forget, a huge hassle if it's found out. If a permit is required for your project, obtain one. If your contractor insists on skipping the process, find yourself a new contractor!
When and how to get building permits for your home
was last modified:
September 7th, 2023
by
Recommended