Thanksgiving is fast approaching and we all are very excited for the special day. Prepare your home for a special look this year and surprise your family and friends. Decorating is part of the celebration which will help you and your guests feel more festive. Here are some tips to celebrate the nature's pomp and glory and help you make this Thanksgiving remembered for years to come.
General considerations
Thanksgiving Colors
Typical colors for decorating on Thanksgiving are the warm autumn colors. Think of tones in red, maple, yellow, beige, green and brown. All these colors in matte and dark shades gives you a more winter look. You will have many ways to add these shades to your home, if they are not already part of your decor.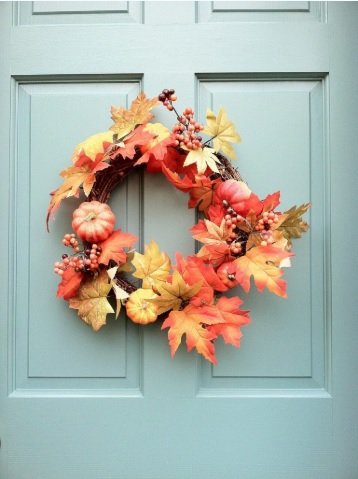 With simple accessories such as tablecloths, curtains and small details, you can add these colors in a non-permanent way, so you can easily remove them whenever you want, without worrying about making big changes to the color scheme in your home.
Adding Autumn elements
Adding autumn elements is something that is very basic and important in Thanksgiving decorations. There are more elegant alternatives to the typical pumpkins, apples, dried branches and red leaves. For example, using candles will help give your decor more warmth. Use white, red or beige candles of different sizes; include them in centerpieces and other parts of your home.
MORE : Four Easy Home Improvements You Can Finish By Thanksgiving
Setting the table
Tablecloths
For Thanksgiving the tablecloths tend to be red, maple, golden or beige. If you have children at the table it is better to go for dark colors which will help make the table look clean all night.
There are many styles for Thanksgiving tablecloths. If you are looking for a themed decoration, you can buy tablecloths with details of turkeys or autumn leaves. For a more formal and elegant style, keep the embroidery only at the corners of the tablecloth or choose a plain tablecloth.
Following that characteristic fall color, we can put a brown or a white tablecloth with individual tablecloths in brown tones. Using canvas cloth is another good way since they are not expensive and give a very rustic effect. If the table is large, wide and wooden, you actually don't need to put any tablecloth but simply complement with some details.
Take a look at these Easy Ways To Create A Stunning Thanksgiving Centerpiece
Centerpiece
Prepare centerpieces with dried flowers and candles that will create a kind, warm and familiar environment.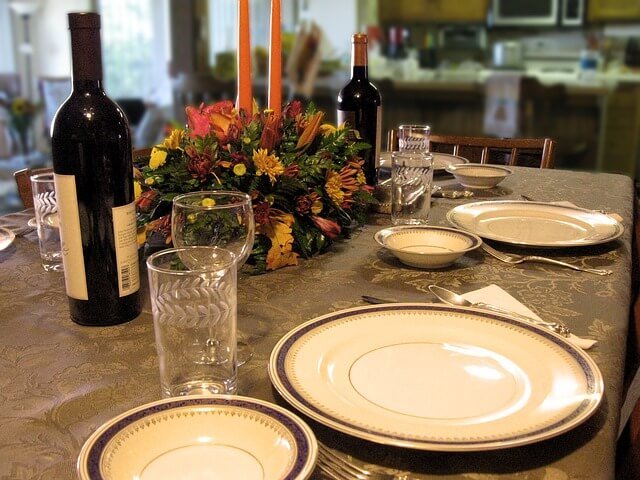 Napkins
Napkins can carry the same rustic and simple style. Place white napkins tied with brown ribbons in the center of the plates and, if you like, add a big walnut or chestnut (or, in this case, a Rosemary branch).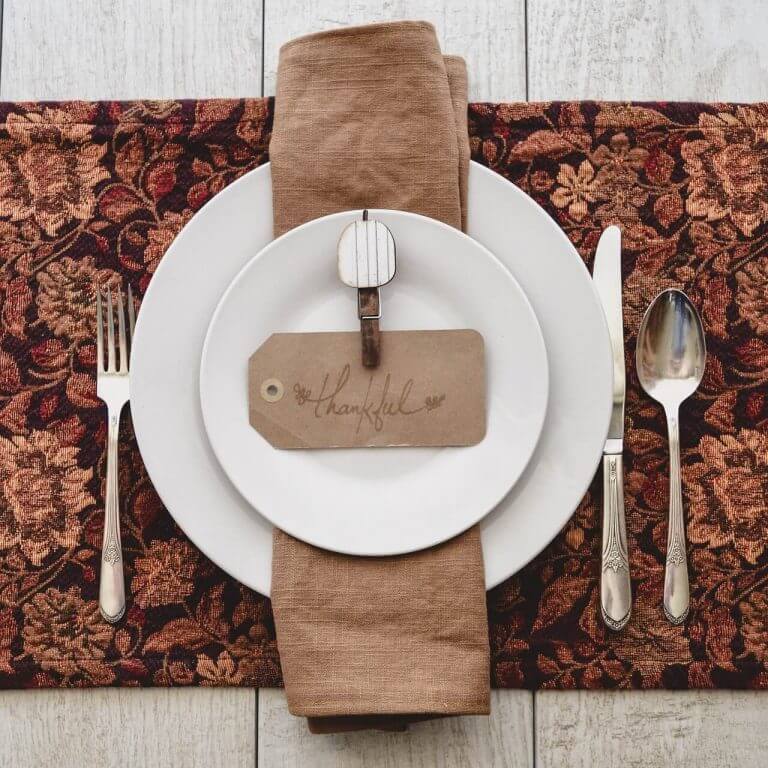 Following the same line, we can add a sign with the name of each guest. For example, with a dry pinecone, a piece of paper resembling old (you just have to dip it on coffee and burn its edges) and a piece of thread you can make a very simple and typical Thanksgiving table decoration without spending money.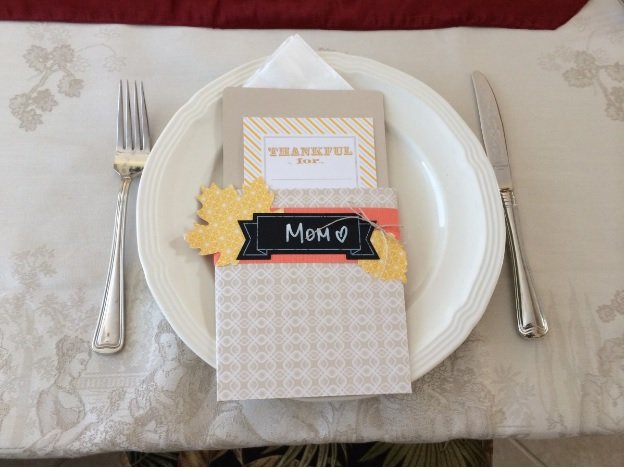 If you want to give a little surprise to your relatives you can write a mini card to each one of them with Thanksgiving phrases and thoughts to make the dinner time even more heart warming.
To maintain an elegant decor, remember not to overdo the decor and keep the natural goodness intact to give your home the feeling of freshness with the fall produce. Nothing can beat the vivid brilliance of nature.
MORE : Fabulous Decorating Styles And How to Choose the Perfect One for You
Thanksgiving – How to Prep Your Home for the Special Day
was last modified:
September 20th, 2022
by
Recommended