Simple and effective DIY tips for tool shed organization
It is not uncommon for homes to feature a garden shed, where homeowners stock everything from gardening supplies and tools to automobile spare parts. However, not everyone knows how to use the limited floor space of a tool shed to maximize storage and organize the room in a manner that makes it easier to find different tools when needed.
If you'd like to know how to effectively organize your tool storage shed and clear the clutter, these simple tips are just for you.
Tips to maximize tool shed organization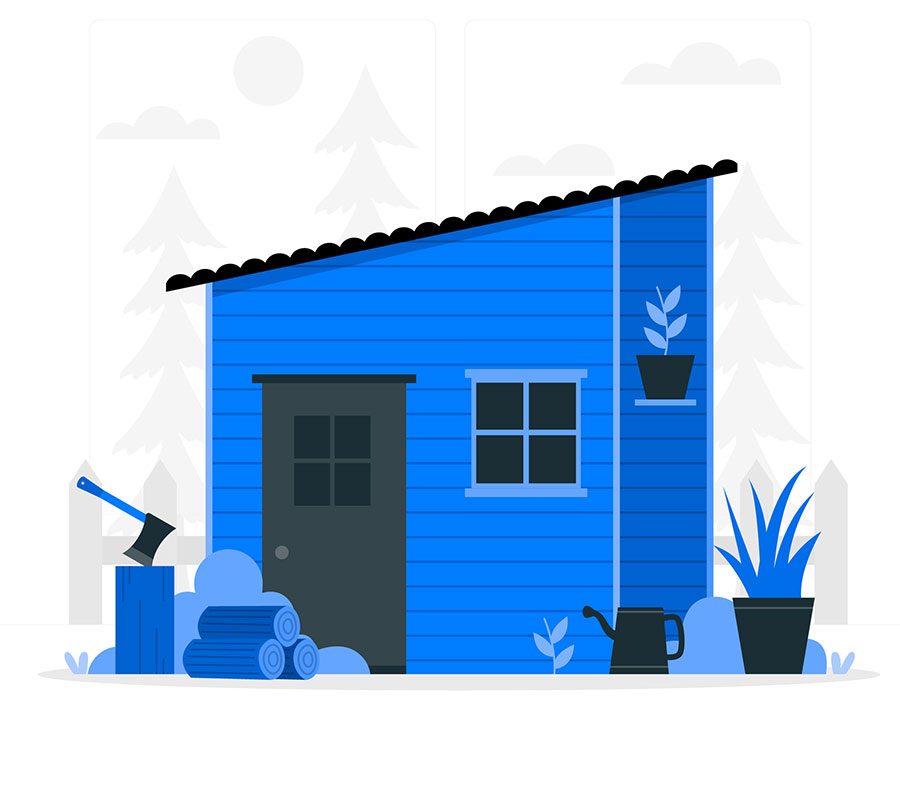 Begin by emptying your shed
The first thing you will need to do to declutter and reorganize your tool shed is to empty it completely. Starting off with a clean garden shed will make it easier for you to plan how you want to organize your tools and other supplies.
Make a tool holder
You can make a simple magnetic tool holder to organize your hand tools. All you need to do is make notches in a piece of wood and glue magnets into the notches. You could install this tool holder onto the wall in front of your workbench or onto the workbench itself.
Repurpose an old shoe rack
Hang your old shoe rack onto the wall in your tool shed to hang small gardening tools onto it. You can even use it as a shelf for storing items like paint cans on it.
Build a pegboard wall
A great shed organization idea is for you to convert a shed wall into a pegboard wall. Pegboard walls allow you to clear the floor of clutter by allowing you to use the wall for efficient tool storage. 
Other uses of pegboard walls for tool shed organization
You can simply use zip-ties to attach plastic cups to pegboard walls and use these cups to house smaller tools as well as fasteners.
Use mason jars
Mason jars or even plastic jars with lids are a great storage hack for small but handy things like screws, nails, drill bits, and other small tools. All you need to do is label the jars and put them on a wall shelf.
Invest in shelves and containers
Optimize tool storage by investing in shelving units and storage containers to help you organize your tool shed. There are multiple readymade shelving units designed specifically for tool sheds, such as floating tool shed shelves, adjustable shelves, and free-standing metal shelves.
All of these are easy to install and designed to help you clear your tool shed floor, and organize the tools shed in a way that allows you to still access your tools easily.
Once you have your shelves in place, it is time for you to choose the type of storage boxes and containers you need. You can choose everything from tubs with caster wheels that you can slide in and out from below a shelf or from under your work table to regular plastic containers to help you store garden supplies, chemicals, and small tools.
Make your own tool racks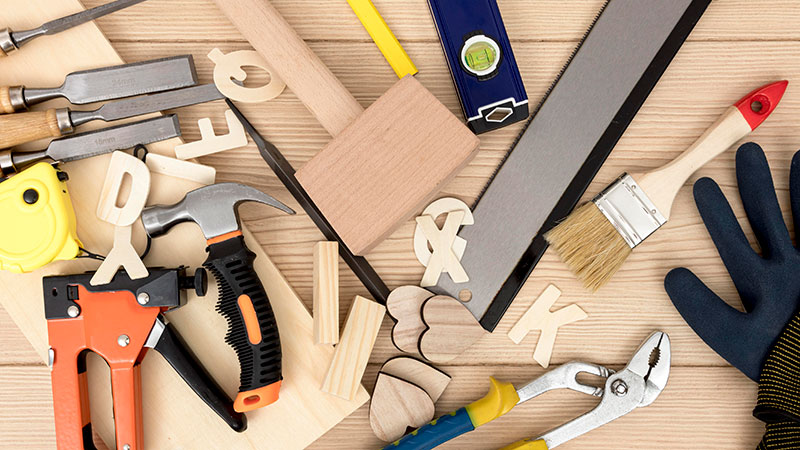 If you have the time for a DIY carpentry project, you could go ahead and build your own tool storage racks. Here are some ideas to help you get started with tool organization.
To make a wood garden tool holder or a shovel rack, take a piece of wood that's 1" or thicker, and nail it to the wall, making sure it is braced properly. Then, all you need to do is cut slots into the wood for the tools.
Another easy garden tool organizer to make is to cut old PVC pipes into 6" pieces, and attach them to the wall. Attach one piece around 5" off the bottom of the wall, and the other one around 36" from the bottom. You have a heavy tool holder that you can just slide your tools into. 
Similarly, you could nail a wooden pallet to the wall and use it as storage space for your garden and lawn tools as well.
An old metal bucket can be nailed to the wall and used to hang everything from garden hoses to electrical cords safely off the ground.
Shed doors can be used as well
People very often forget that you can also use your shed door as storage space. By simply hanging a couple of hooks behind the door, you could easily make space for your garden hose and electric cords. You could also hand a couple of wire baskets behind the door to store some easily accessible hand tools that you use regularly.
Overhead storage for added safety
If yours is a home with pets and small children, you will want to keep dangerous things like pesticides and other harmful garden chemicals out of their reach, even if it is within the confines of your garden shed.
Creating an overhead storage space using the ceiling of the tool shed, where you can easily store these chemicals and anything else that fits in totes, safely out of their reach.
The importance of tool shed organization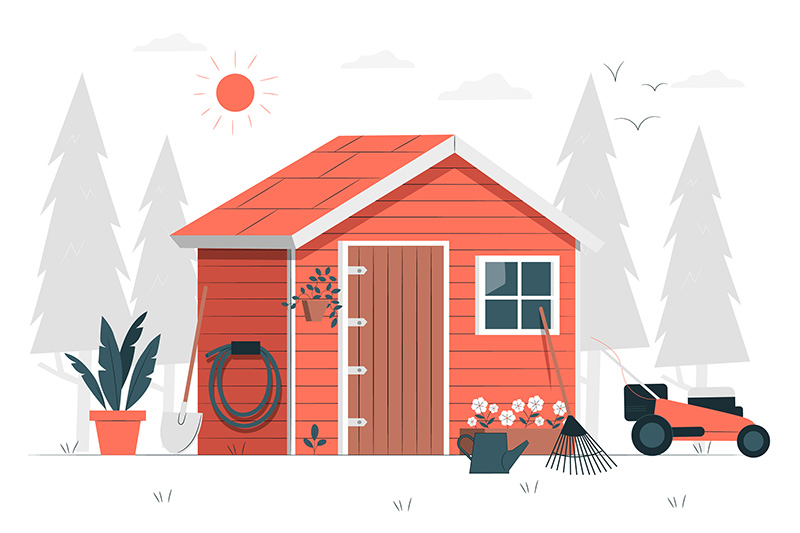 Garden storage sheds can be difficult to work in if you don't organize them properly. Finding tools and equipment when you need them the most can be especially irritating if you do not remember where they are after working the last time.
By creating an organized space to store garden tools, chemicals, and other things, and by labeling things in an orderly manner when you reorganize the tool shed, you make gardening and making repairs a lot easier and more productive for yourself. With these handy tips to help you with organizing your shed, we're sure you're find working in the shed a lot more enjoyable.
Simple and effective DIY tips for tool shed organization
was last modified:
August 18th, 2022
by
Recommended