Believe it or not; gardening is one of the top physical activities you can enroll in. As a matter of fact, the CDC – Centers for Disease Control and Prevention classifies it as a great outdoor activity that can relieve stress and keep you healthy.
Apart from enjoying the beauty, you will also have the advantage of getting produce (fruits and vegetables) that is fresh for your consumption and enjoy rests on your best Adirondack chairs with family. In addition, you can get monetary income from gardening. These advantages accrue anyone including the town gardener and those gardeners tilling wide pieces of land in the countryside.
The garden strolls bring about a joy that you cannot find anywhere else. The problem is that gardens flourish in seasons and therefore to enjoy them you should know their prime season. Summer and spring are the ideal seasons for you to appreciate your garden and enjoy the scent from flowers. Manually handling your garden information can be mind-boggling and therefore technological support will greatly help.
Where do you get gardening Information?
Some gardeners will reach out to the internet to make their gardening experience simpler. Honestly, scrolling through the internet for dates, identification, and information concerning plants in the garden is not an easy task. It consumes time and can lead to desperation and frustration. This is so particularly for the amateur gardener who has not mastered the gardening art. For the green-fingered professional it might work but still, they would take longer than they should to take advantage of all the benefits.
What if all the gardening information was in a single place to help both the novice and seasoned gardener? That would be great, right? Absolutely! There are apps packed with information to provide assistance for you to grow and maintain an attractive garden for the entire year.
For this reason, I have gone up and above to compile a list of top ten gardening apps for beginner and advanced gardeners to flourish your gardening experience. Read on…
Garden Answers App
For any gardener out there, one of the most vital application to use is one that can identify the plants. With this app, you are a walking garden plant encyclopedia with virtually all the plant species you can ever get in a garden. Garden Answers is popular among gardeners because of its simple to use interface. It is capable of defining more than 20,000 plants together with additional information that is very useful to the user.
All it requires is taking a snap of the plant you want to identify and then press 'submit' and voila! The identity of the plant appears almost instantly and you can check and proceed to the next. The app is functional on Android and iOS devices.
Features
Plant identification
Pests and disease infestation identification on your plants
Advice and Recommendations from experts
Access to previous questions and answers within
SmartPlant App
Just like many other apps, the SmartPlant identifies plants. However, it comes with an additional feature – a care calendar that is digital and knows the needs your plants require. You also have the opportunity to make the app personalized depending on the plants you have to get notifications whenever they need particular conditions to become better. This application is available on Android and iOS.
Features
Custom homepage for plant concerns
Monthly care tips
Plant identification
Plant expert availability
Plant library
Device care availability
Plant care recommendations every month
Gardening Companion App
This application is available on iOS and is capable of tracking the progress of your garden. The green-fingered gardeners find it useful because it contains a wealth of knowledge on gardening and accurately informs on what needs to be done to take care of plants. With Gardening Companion you have what it takes to become a successful gardener as a newbie. The information is well and simply presented to make you quickly grasp what you might need. Additionally, you can get help and provide it to others with the same application on gardening matters.
Features
Custom garden magazine
Plant information
Garden progress monitoring
Reminders for plant care
Sharing with other gardeners
Leafsnap App
The N-Natural H-History M-Museum utilizes this application for their operations. This is an indication of what exactly Leafsnap can do and how useful it can be to gardeners like you. It is a development of University of Maryland, Columbia University, and Smithsonian Institute. This app was made for plant identification and has attractive images of high resolution of leaves, petioles, seeds, bark, and flowers. You will identify the leaf by use of the leaves of the plant just as the application's name suggests. You can use this app on iOS alone.
Features
Species finder
High-resolution image provision
Plant identification
My Soil App
The name betrays this app. What does this app deal with? Your guess is just as good as mine; soil. The BGS (British Geological Survey) is the source of this app and it is solely meant to give information about soil depth, types, pH, the content of organic matter and soil temperature. With this app, you have a tool to identify the type of plants that can flourish on your land. The best part is that it can be used both on the iOS and Android devices.
Features
Ability to know the state of soil
Plant identifier
Organic matter identifier
Garden Plan Pro App
Not every gardener can plan their garden accordingly. Some might do it and fail to bring out the beauty of the garden or even worse make arrangements that might cause some plants to hinder others from growing. Garden Plan Pro provides you with knowledge on how to plan a fruit, herb and vegetable garden to take advantage of the available space. This simple to operate application provides you with tools to layout the garden, arrange the plants and track the garden progress. It is operational on iOS appliances alone.
Features
Planting reminders
Intelligent Advice
Location Adaptation
Flexible tools
Design tools
Desktop versions
Professional support
GardenTags App
Sometimes you cannot wrap your brain around some issues in the garden and often only a farmer who has gone through a similar situation can help. Apart from giving advice, inspiring and issuing tasks to the gardener, this app allows farmers to share gardening tips and information with each other. It also has suggestions on how to deal with pests and weeds. With this tool, you have all it takes to succeed as a gardener and can be easily operated on Android and iOS appliances.
Features
Other gardeners advice and inspiration
Plant Identification
Plant care instructions
Garden and plant discovery around the globe
Garden management
Plant encyclopedia
Into Garden App
This app is great for a gardener who is done with the old layout and desires a unique solution for the next. Or even better, you just found a new garden and need a suiting layout? Into Garden is the ideal solution. The artistic mind behind this application is a designer of gardens from Britain and knows exactly the layouts that suit particular spaces. Into garden plays a role in encouraging you to eat what you nature in your garden. Be sure to enjoy the fresh vegetables and fruits in summer. If you own an iOS and or Android device, you are good to use this app.
Features
Garden layout templates
Custom advice
Flower Checker
When it comes to identifying plants Flower Checker tops the list. Let us know why… Flower checker is accurate in providing the names of plants in question. It is made by real botanists who are real experts and therefore no chance of errors. This application has the capacity to reveal the identity of more than 90 percent of plants species. Flower checker is operational on Android and iOS devices. The exciting news is that you will not put up with adverts.
Features
Human plant identification
Flower identification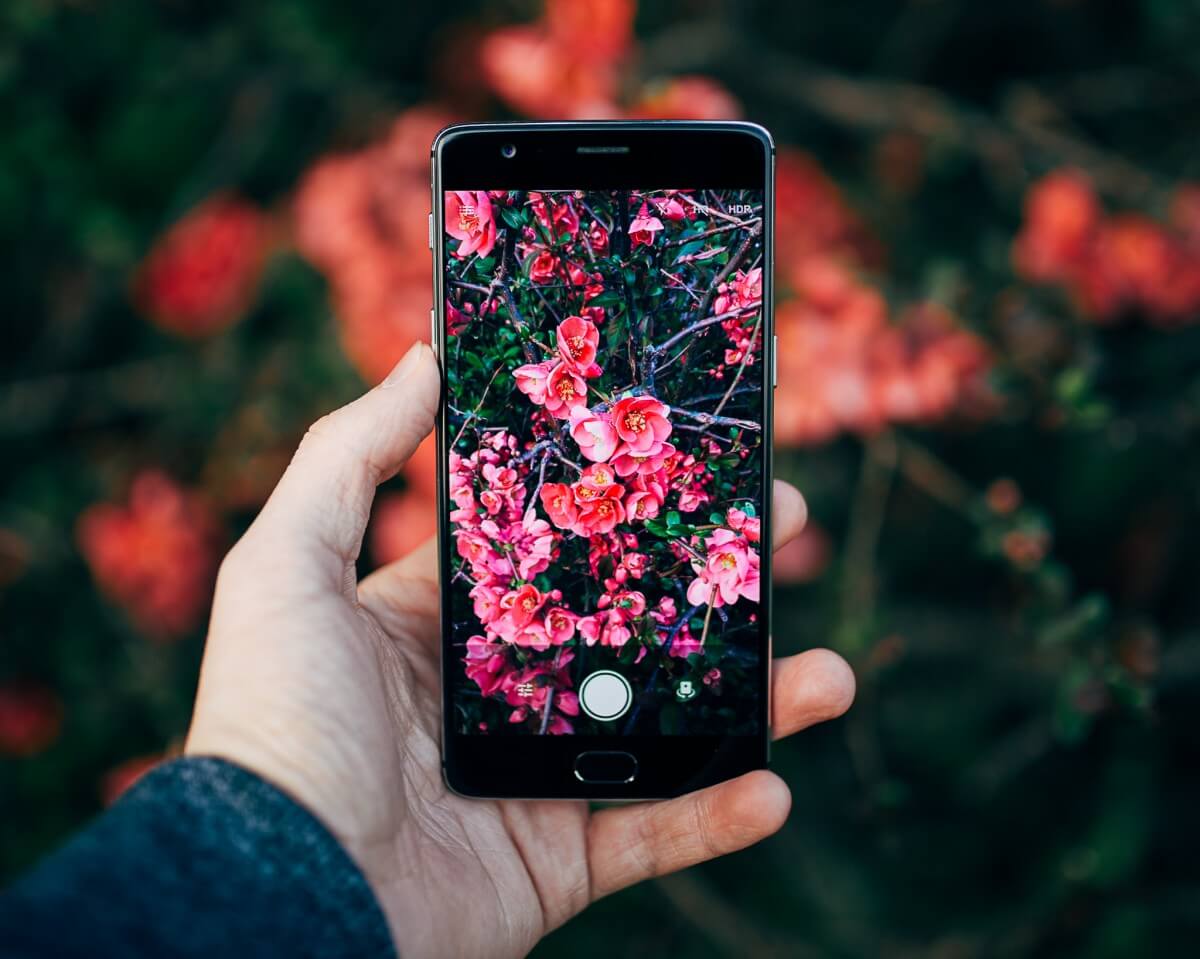 Plantifier
There are many apps out there but only Plantirier functions in a unique way from the rest. When other plant identifiers depend on experts and the information fed in the app to identify the plant, Plantifier involves the user taking a picture of the plant in question and uploads it for other users to help in its identification. You will also get an additional benefit of tracking how your plants and flowers are fairing. You can access the Plantifier app through iOS and Android appliances.
Features
Free access
Plant recognition
Gardener to gardener sharing
Plant growth and flowering monitor
Gardening and application technology
With the numerous apps above, you can clearly see that technology does not just stop at the garage door of your home but also go a long way in making your garden a place to behold your natural environment if you employ these apps.
The fact that these applications are diverse makes the gardening experience even better. It can, however, be mind-boggling to start picking the right app for your use. Once you wrap your mind around your options, you can start saving time, collect data, learn from professionals, share with fellow gardeners, fight pests and monitor your plants. No doubt, these apps make your gardening experience smart and more productive.
What are some of the things you need to look at when choosing a gardening app?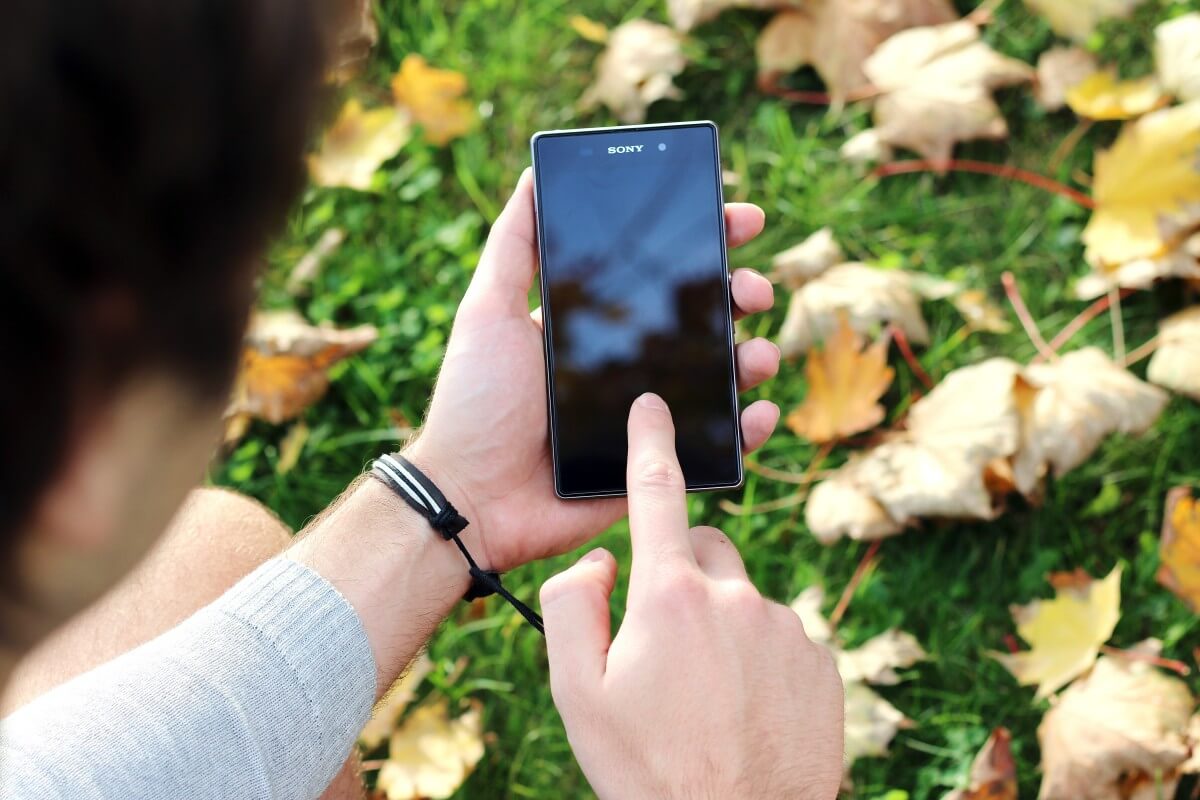 What are your goals?
Just like the indoor applications, your garden app will either sense the environment you are in and offer you tasks to make your garden better, inform you about the plants or connect you to professionals and fellow gardeners.
It is important to know your needs because these apps have a vast application. Some will help you to plan your garden, others will provide names for your plants and others will give tasks to make your garden productive. Given that there are apps that can combine uses, you can select one that meets your goals. This melts down to the features available on a particular app and how easy it is to operate. Features will directly tell you what you need to know about the app and how helpful it will be for your use.
Read more: 8 Useful Mobile Home Improvement Apps You Should Know
Compatibility is Key
Each app has devices it supports. Majority of them can function on iOS and Android appliances. A big number of these apps are free of charge and you could always download them and try their effectiveness on your device and charge if it will work well with you. An example is an app that offers care advice. Ensure its database has plants that will offer useful information and recommendations related to what you are planting.
For those apps that need sharing with other users, their ability to match with other gardeners is vital. Interconnection to multiple other gardeners gives you the chance to have quick access to solutions as you might need them.
Another important factor to consider is the ability to work online and offline. With some apps, you will have to be constantly online in order to use them. On the other hand, some will allow you to use both online and offline options while others will work all the time when offline. Considering that your garden might be away from Wi-Fi connectivity, you need to look into this issue.
Read more: 8 useful mobile home improvement apps
Affordability
As mentioned previously most of the apps are free and yet there are others that you have to pay for. Some require an upfront fee while others will need you to subscribe and make monthly payments. You know your financial muscle, make a wise choice to take advantage of the apps in the market.
There you go. The top ten apps that will transform how you handle your garden. Whether it is planning, identifying plants, getting suggestions on the activities on the garden, eliminating pests, or getting advice from gardening gurus, you have it all there. Choose those that suit you and enjoy your garden more than ever. Not just for the newbies but also for the seasoned gardeners.
Read more: 10 Tools That Every Budding Gardener Needs To Own
Top 10 Gardening Apps For Beginner To Advanced Gardeners
was last modified:
April 14th, 2022
by
Recommended