Corporate Homes – What Are They?
Over the last decade or so, our workplace teams have grown across even vaster distances. For starters, advancement in technology has made it possible to achieve high levels of interconnectedness and coordination. As a result, concepts like remote working have emerged with millions of people now able to work from wherever they are in the world.
Unfortunately, it's not always possible to accomplish everything when working remotely. Some tasks require a hands-on approach, site evaluation, and interpersonal connections. In these kinds of situations, you might need to relocate to a new location for the short-term. This is where corporate homes come in.
But what on earth are corporate homes?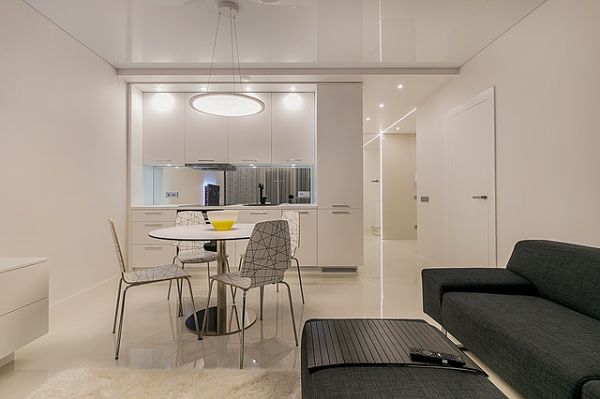 Put simply, these are fully serviced and furnished homes which you can rent on a short-term basis. In some circles, they're also referred to as serviced apartments, corporate apartments, temporary homes, or executive apartments. They derive their name from the fact that they were initially used by corporations to house employees for short periods to save on expensive hotel costs.
Corporate homes have since evolved from being used as accommodation facilities for company employees to now include other groups like students, business travelers, and vacationers. Some people even use them as short-term housing when relocating.
Read more: Top tips for your vacation home maintenance
Who uses corporate homes?
Just a few years ago, corporate homes were considered a reserve of business magnates and corporate executives traveling for work. However, that trend is quickly changing especially with the growing need for medium-term accommodation among other groups outside of these two.
For example, corporate homes have become very useful for relocating employees. They can live in these homes temporarily as they try out different neighborhoods at their destination. What's more, if the new job or city doesn't work out well for them, they can easily move to other new locations without having to break leases.
Another group that prefers corporate homes to standard rentals are interns or students on work-study programs. Instead of going through all the trouble of buying furniture, housewares, and other essential utilities, they find it more convenient and sometimes cheaper moving into a ready-to-go turnkey apartment.
Homeowners moving to a new location can also occupy corporate homes temporarily while they try to sell their old home to finance a new purchase at their destination. The same applies to people displaced by natural disasters or fires; they can choose to stay in corporate homes while they wait for insurance companies to repair their homes.
Benefits of corporate homes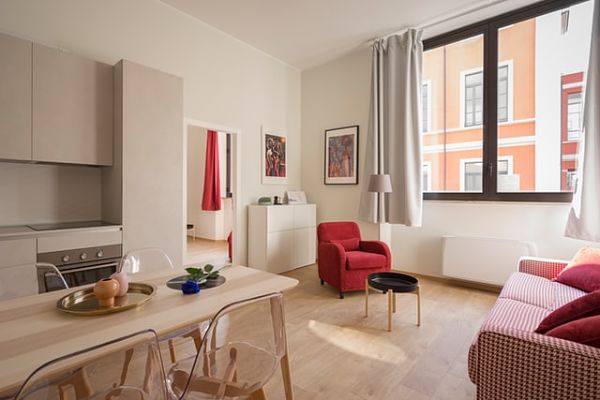 Not sure if a corporate home is suitable for you or not? Here are five quick benefits that could help you make up your mind.
They feel like home
Corporate homes provide you with the same amenities and comfort that you would get in a traditional home. The best ones come with services like a gym, kitchen, laundry and swimming pool while some even allow you to stay with your pet.
Usually situated in excellent locations
Most corporate homes are located near business centers and surrounded by amenities such as supermarkets and restaurants. This translates to less commute time and costs, not to mention increased convenience whenever you need to access essential services.
Pocket friendly
If you are on an extended work trip, for example, staying at a hotel can be very expensive. A viable idea in such a case would be to look for an affordable furnished apartment for the time you will be in the new location.
Comfortable and spacious
Hotels may be convenient when you're vacationing or on a spring break. However, they could be noisy and therefore a bad idea if you're looking to get some deep work done quickly or need a bit of privacy. Corporate homes allow you to enjoy that much-needed quiet time and create a sense of seclusion and privacy that you need to work efficiently.
Another thing you will like about these facilities is that they are far more spacious than your usual hotel room. This means you can keep your belongings orderly, entertain guests, and still be left with enough space to do whatever you deem fit, including skipping a rope or storing your souvenirs.
They're fully furnished
Unlike standard rental houses, corporate homes come fully furnished with all essential utilities and household wares. Unless stated otherwise, the monthly fee charged is inclusive of all utilities such as television, washer, dryer, bedroom linens, utensils, towels, pans, and dishes. You can also pay for additional services like housekeeping and laundry.
What else would you like to know about corporate homes? Share your questions and feedback in the comments section below.
Read more: Buying vs. Renting: Answers to the Age-Old Debate
Corporate Homes – What Are They?
was last modified:
December 19th, 2021
by
Recommended