What to do with unused space in your home: Tips and tricks
Do you have unused spaces in your home? Maybe that attic space that you don't use? Or that awkward closet that's just not quite big enough? There are several home improvements to reduce stress that you can make on your home.
Here we'll provide you with some tips and tricks to transform that empty space into a place you want to spend time. From finding unused spaces in your home to optimizing the space you do have, there are plenty of ways to make your home more suited to your needs.
Find the empty areas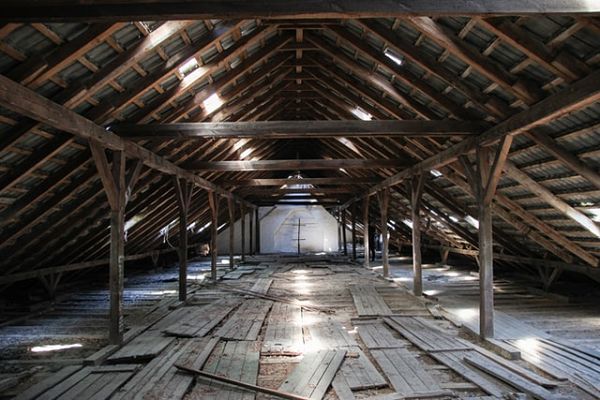 Before you can use your empty space, you need to find and identify it. Sometimes finding unused spaces can be hard, as usually they are being used as a clutter-filled room or a place where odds and ends are thrown and forgotten. Sometimes, moving boxes and furniture will reveal a hidden corner that could be perfect for shelves or organizers.
Think about the major areas first like your basement or attic. You may use these places as a general storage area right now, but if you clean them out and reorganize them, you may find ways to completely move all your storage to a smaller space and have more room for comfort and fun.
Think about ways you can use space taken up by unused cabinets or areas where people spend a lot of time. If you move and consolidate items, you can turn areas into homework stations and even mini play areas.
Think about how to use furniture and dividers to break rooms where objects are sprawled out into smaller areas that you can use for recreation or even sleep. Often, you don't need an entire room just for crafts, sewing, or storage.
Also, look for areas that are unused because of lack of light, heating, or ventilation. These are prime areas for remodeling and renovation.
Want to save money by getting the best rates on home insurance? You can use our new tool to compare rates from different companies and choose the best suited for you!
Let in the light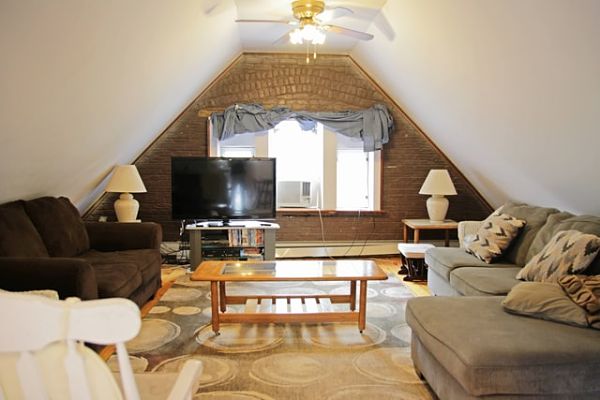 Once you've identified the darkest areas of your home, try to think about what areas could use more light. You could add lamps and mirrors to create more light in enclosed spaces, and even install windows and skylights if necessary. Another option is to focus on spaces that already let in light and figure out how to take advantage of what they have.
Perhaps you have access to outdoor spaces, but the heat, bugs, and other annoyances of the outside world make it hard to access that light. Consider creating hybrid indoor/outdoor spaces such as outdoor kitchens and backyard-adjacent playrooms.
You could turn a deck into a sunroom to create an enclosed but natural space perfect for decompressing. Be aware that a wooden deck with piers and footers will not support the weight of a sunroom without additional joists and a carrier beam.
If your deck meets the current building code in your area, then you should be able to convert it just fine. To get started, you will want an expert to assess the space and see what it can be suited for.
Work with the experts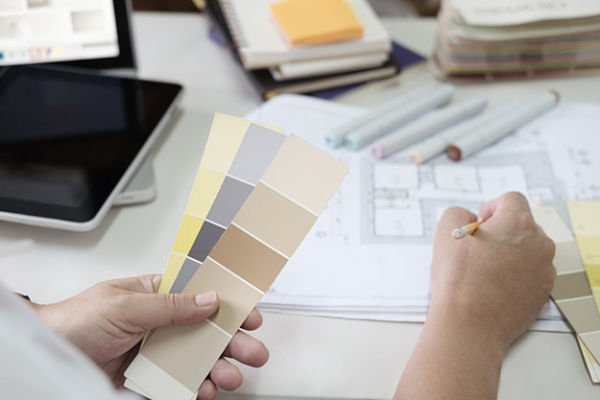 Every space is different, and while it may be engaging to look up online tips and tricks and see all the creative ways people have transformed their space, the truth is that each interior is different.
While you may be able to come up with creative ideas like a secluded reading nook or hidden bed, if you don't use these spaces or regularly spend time in the rooms or areas where they are, there will be almost no point to them. Because of this, it's important to talk to someone who has experience renovating and knows how people use the spaces they have.
An experienced interior designer, home renovator, or remodeling expert can help you think about how to adjust and improve the spaces within your home. They can also help you go over your plans and ideas and give suggestions on how to improve them.
Also, they might be able to suggest things you hadn't considered before concerning spacing, supports, ventilation, and heating. They will also be able to suggest materials that will be best suited to the modifications you have in mind.
Focus on basic needs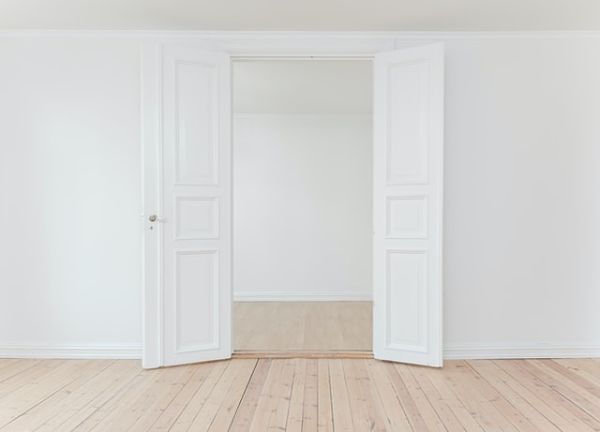 Your spare room doesn't have to be a perfectly optimized extra storage space and bedroom for your remodel to be worth it. Sometimes the best optimization is to make the space back into what it was originally meant to be before time or lack of care put it out of use. Think about why you are not using the space now.
Perhaps the issue is due to a lack of heat and amenities in the area. Are vents blocked or broken? Is there a tree outside blocking sunlight, or no windows at all?
Or maybe the problem has to do with structural issues. Rotting or creaky floorboards, mold and water damage, spiderwebs, or just clutter and dirt can all make a room feel uncomfortable. Focus on cleaning and repairing what you can, and as you make the space brighter and safer, you will naturally be able to think of ways to use it better.
Stick to the process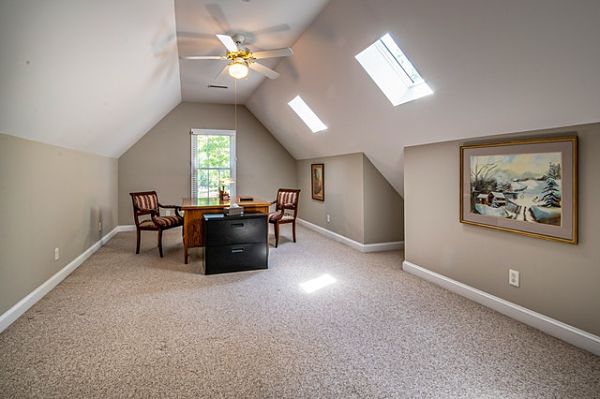 While you may want to jump right in and let your creativity soar, you need to stick to the process so your remodel runs smoothly.
Make a plan and stick to it. This helps you stay on budget as well. Work with your remodelers and contractors to plan the changes you want, and don't adjust specifications on the fly. Estimate your timeline and be sure to hire a contractor that you trust.
Also, make sure that you are up to date with the project's current pace and projected ending time. Be ready for unexpected disasters and problems, and be flexible on the end product.
Flexibility and willingness to adjust for unexpected challenges allow you to let some creativity into the process when things go wrong.
Make sure your home is ready for the project to begin, and start getting things ready in your entire home so that you can start using the new spaces as best as possible. Keep valuables and breakables in a safe place so they won't be damaged. Consider moving appliances out of rooms where they'll be hard to access during the process.
By following these tips, you will be able to fix up and optimize your unused spaces, revamp your home and make it more comfortable.
Read more: Renovation ideas for spare bedroom
What to do with unused space in your home: Tips and tricks
was last modified:
August 24th, 2021
by
Recommended