If you've got an unloved spare room in your house, then consider renovating it to give it a whole new lease of life. It may be that you're struggling to think of design ideas and you just need a little inspirational nudge in the right direction. If that's the case, then read on for some amazing renovation ideas for your spare bedroom:
For Use as a Bedroom
If you often have guests over and want to keep the room as a functional bedroom, then why not give it a stylish makeover?
A Boutique Hotel Style Bedroom
Transform the room into a fancy boutique hotel style bedroom fit for royalty. Start with a four-poster bed as the main feature, a must-have if you're opting for a traditional feel. You could then have a feature wall with elegant wallpaper behind the bed frame, setting the tone and color palette for the rest of the decorations. In all classic style hotels, there's an ottoman perched at the end of the bed, it looks fantastic and it's also wonderful extra storage space.
If you wanted to go a step further, then you could install a luxurious en-suite with double sinks and framed mirrors. Alternatively, to accurately emulate the feel of a boutique hotel, you could have a gorgeous free-standing bathtub in the center of the room.
Read more: Video Game Room: What Are The Must-Haves?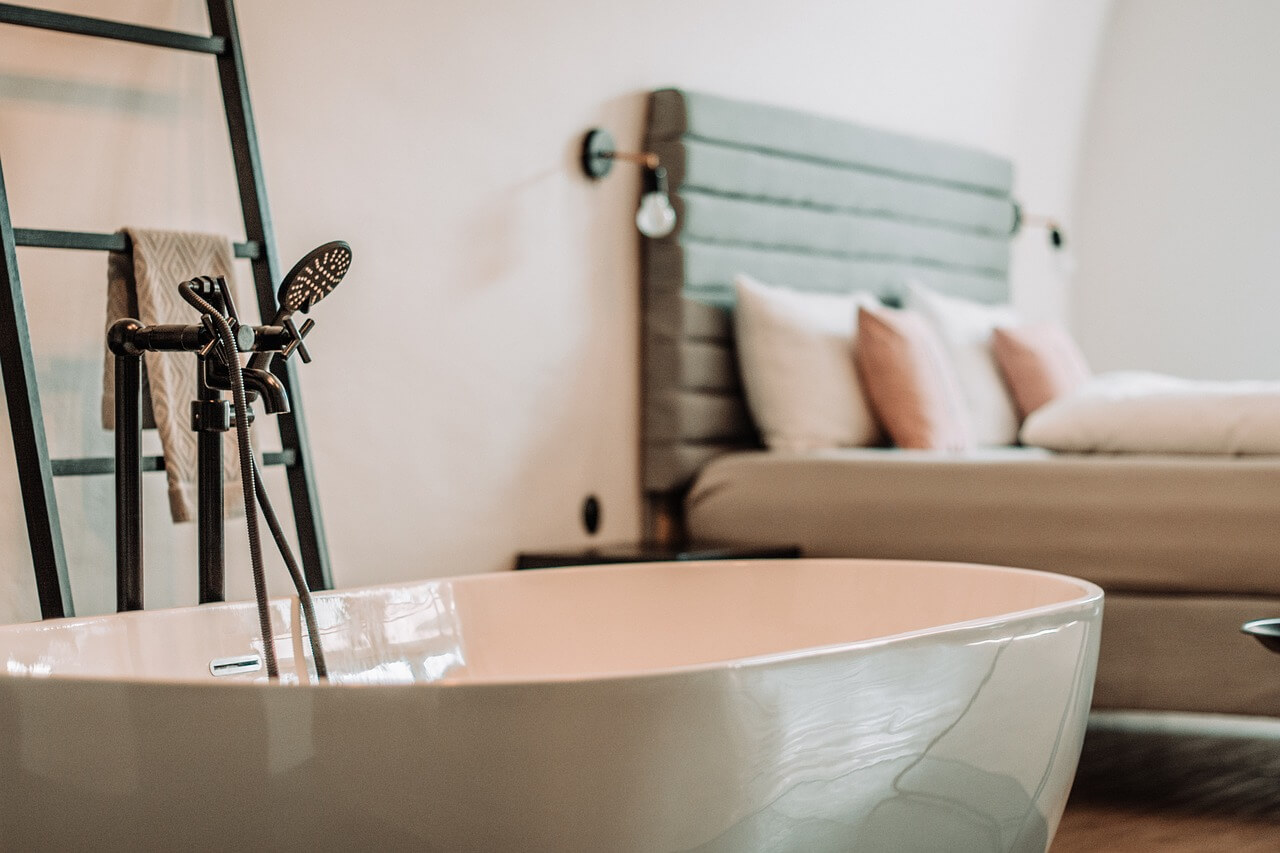 Pixabay
Bright and Bold
Go bold and eccentric and play with bright colors and block colors to bring some life to the room. Set aside a feature wall and use patterned wallpaper to give the room a fun yet tasteful look. Dot some ornaments and decoration pieces around the room on shelves to give the room levels. Complete the room with light furnishings like white painted wood, so as not to take away from the bold colors used in the rest of the décor.
Contemporary and Minimal
If you want to opt for a more understated look, then it may be best to keep things neutral with a minimalistic design. Think contemporary and sleek, and use white, cream, brown and grey as the base colors for the room. You could have some artwork on the walls to add some character, and some greenery to add an earthy dash of color. Minimalist rooms are perfect if you regularly have guests, for example, you may be using it as an Airbnb and want to keep the room neutral to suit all tastes. It's also worth investing in a comfortable mattress and sturdy frame to save you from replacing it every couple of years.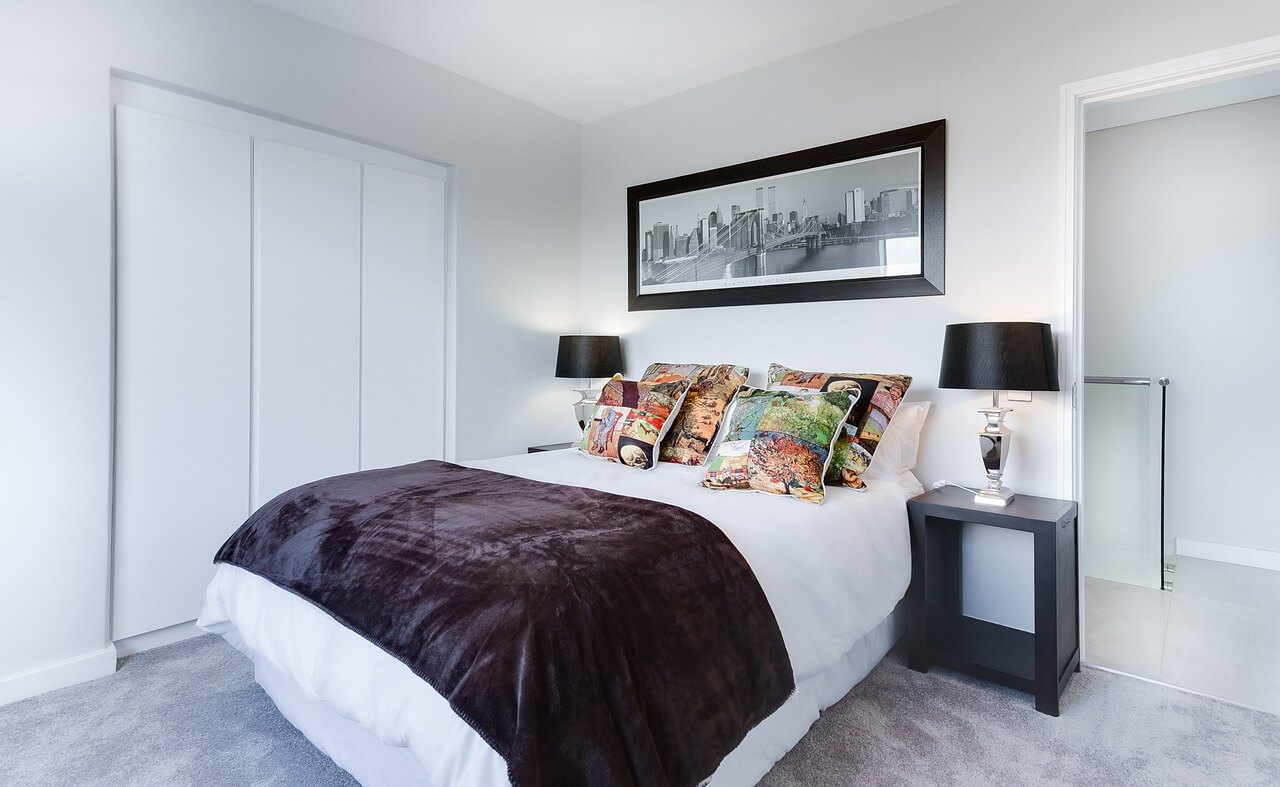 Pixabay
Something a Little Different
Don't need to use your spare room as an extra bedroom? Try one of these ideas to completely change the purpose of the room:
Home Gym
If you're a fitness fanatic or want to start upping your fitness game, then convert your unused room into a state of the art gym and workout room. You don't need to invest in lots of expensive machinery to make this work. Install a floor length mirror across one wall, and have a weight rack, some exercise balls and other gym equipment stored on shelves to the side. You can put special gym style flooring down to make them look more authentic. 
Library
Transform your spare room into your own personal room if you're a book lover, or just want a quiet space to relax after a long stressful day. Install some in-built shelves from floor to ceiling, for a space to store your growing book collection and also any ornaments to break up the space. Get some comfortable cane chairs to recline in as you settle down with a good book. Lighting is also important, so opt for a large reading lamp placed directly over the chairs. 
Play Room
Changing the room into a play area is great if you have children, or regularly have the grandchildren over. Give it a fresh lick of colorful paint, you can even get the kids involved with painting a section of the wall too! Add some bright colored furniture and have plenty of storage space available for the ever-growing collection of toys. 
Home Office 
A common use for a spare room is as a home office, as more and more people are working from home. You can add a purpose-built desk, storage space and invest in all the necessary equipment that's going to keep you up and running. You should also consider soundproofing the space if the room is in the middle of a hectic household, with some padded walls and door guard. If you're going to be keeping expensive equipment in the room, then get an extra security system to protect the contents.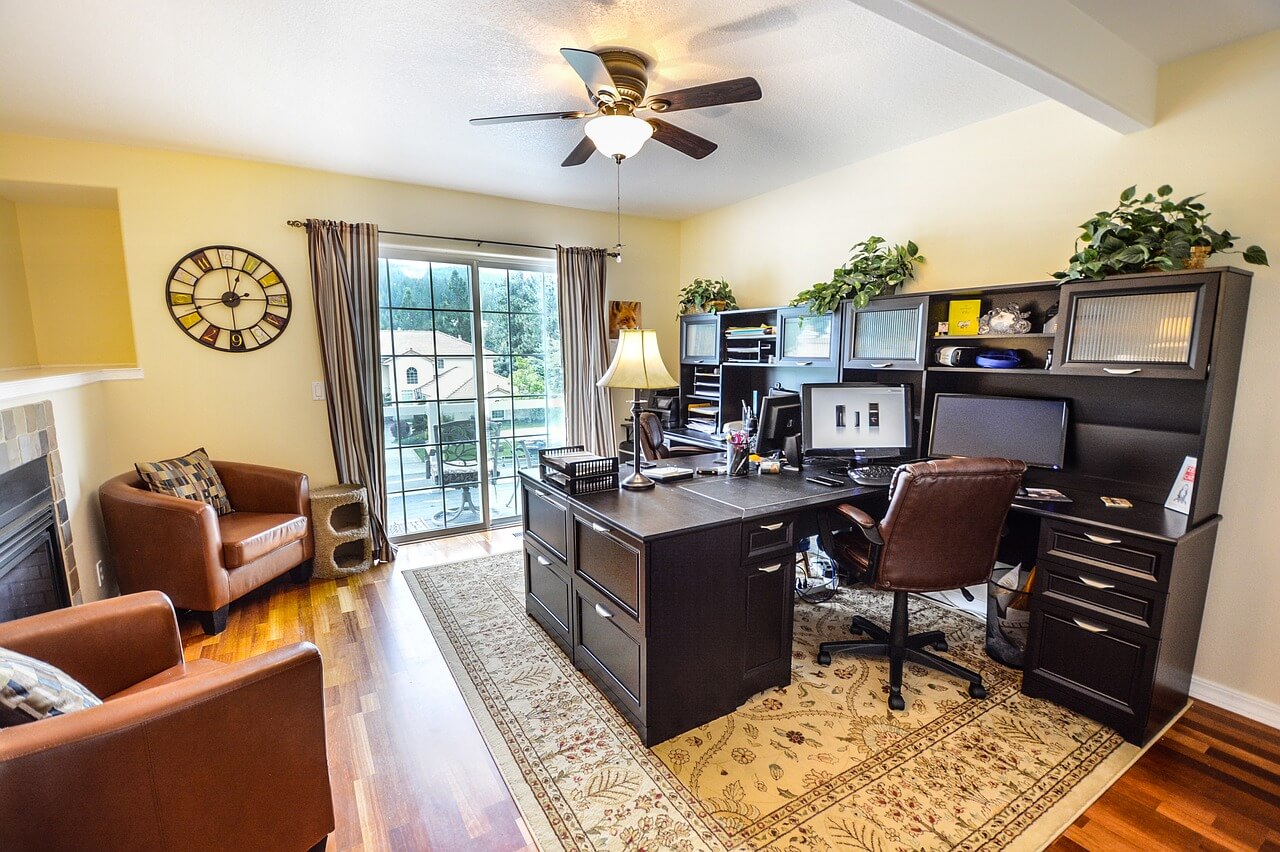 Pixabay
So, there you have it. Some excellent uses for your old unused spare room. If you have family and friends over, then you'll enjoy showing them a comfortable and beautiful space for them to spend the night in. Alternatively, indulge in your hobby or passion by converting the room entirely, it will change your home and your lifestyle!
Read more: Practical Design Ideas For A Relaxing Bedroom
Renovation Ideas for Your Spare Bedroom
was last modified:
May 18th, 2022
by
Recommended