The best windows for popular house architectural styles
Are you planning to upscale the look of your house with beautiful windows while also staying true to its architectural style? Well, thinking about it is easy, but when you actually do it, many things need to be considered.
Firstly, you need to narrow down your own home's architectural style. Then you have to identify which windows will compliment your house the best. With tons of different designs available, this might get a little tricky. But worry not! This post will show how well the most popular window styles like casement, awning, sliding, bay, patio doors, and others go with the different architectural styles in America. Interested? Keep reading!
Tudor Homes
Closely linked to the 16th-century architecture of England's Tudor dynasty, the Tudor style is one of the most well-known home styles.
You'll find Tudor-style houses mostly in areas with rainy and snowy climates as the steep-pitched roof doesn't allow pooling of water.
The features that set it apart from other styles include:
steeply pitched roof
multi-gables
decorative half-timbering
tall ornate chimneys
Recommended windows
Casement windows that open outwards, allowing fresh air into the home, are the best choice for Tudor homes. Some homeowners also like to use transom or bay windows that project from the first or second story in their Tudor homes.
However, if you aim for a modern touch with a balance between the architectural style and the height of your home, big casement windows are what you should keep your eyes on!
Colonial Homes

Simple and symmetrical, these American-style houses have their roots attached to the U.S colonial era. The modern prototype of Colonial houses typically consists of the kitchen and family room on the first floor and the bedrooms on the second floor, allowing plenty of space for prominent families to reside.
The note-worthy features of the Colonial style are:
brick or wood facades
two or three stories
fireplaces
formal entryways
upscale crown molding
Recommended windows
A traditional, rectangular, double-hung window with muntins is what you'll see in most colonial houses. These windows' flexible upper and lower sections make operation and ventilation easier.
A centered front door with equal windows on either side is usually placed to maintain the colonial style's symmetrical appeal.
However, double-hung has a lot of variation; Some have different grille patterns on the upper and lower sash, while some have different heights for the top and lower sash.
For the backyard, homeowners of Colonial houses usually prefer going with sliding patio doors to save some space and add a bit of modern touch. However, grand french doors will suffice as well. Just choose what works best, depending on your personal preferences here.
Victorian Homes
As the name suggests, these houses stem from the time of Queen Victoria's rule in Britain (1837-1901). The Queen Anne-style houses also fall within the Victorian era.
The interior of traditional Victorian houses had fabrics and textures that were distinctive and romantic. The contemporary Victorian design preserves the same characteristics but uses more modern fabrics and colors.
Some shared features that you'll find in Victorian houses include:
steeply pitched roof
front-facing gable
patterned shingles
asymmetrical facade
a wide front porch
Recommended windows
If you have a Victorian-style home, you'd want your windows to match the exterior of the building. That is why a bay box sash window is highly recommended.
They go really well with the extravagant architecture of Victorian homes by separating the view into several panes and bringing in more light.
Unlike casement windows, these windows consist of panels that move behind one another on tracks. Sash windows are the usual choice for Victorian structures because of their enhanced ventilation and natural light, as well as the lower glass production cost.
Craftsman Homes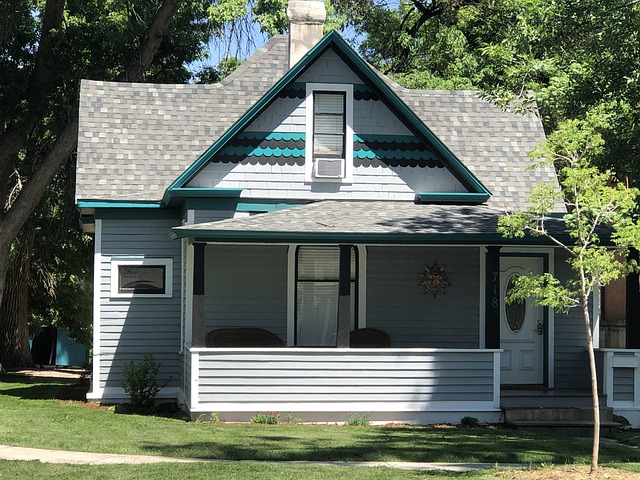 Also known as Arts and Crafts style, Craftsman-style homes were quite popular in 1900 and 1930. If you wonder what sets this style apart from the others, pay attention to the interior. You'll find a large amount of woodwork inside it, such as built-in shelving and seating.
This style lends itself to unique landscaping and bright exterior color schemes – what works on a Tudor or European doesn't work on a Craftsman.
The exterior features of this style consist of
low-pitched roofs
wide eave overhangs
exposed wooden beams
decorative beams
big porches
Recommended windows
Double-hung multiple pane windows are what most homeowners use for a Craftsman-style home. These windows are ideal because they can accommodate just about any grille.
If you have an eye for aesthetics, it is better to use a combination of double-hung windows with casement and awning windows because that allows for better detailing and visual appearance.
Final thoughts
Beautifully designed architectural homes not only enhance the beauty but also bring a lot of value. Therefore, you must pay attention to every detail if you plan to renovate your home.
Every item must be selected in a way that complements your home style. Windows are one of those items that need special attention. Before replacing your windows, make sure you know which type best fits your home's style.
We hope this article has equipped you with detailed insights into the popular architectural home styles and the best windows to match them, so now you are all good to make an informed decision!
The best windows for popular house architectural styles
was last modified:
August 1st, 2023
by
Recommended