Why does a Craftsman house design appeal to homeowners?
A Craftsman house style is one of the most popular architectural designs in the United States. And, there are good reasons why. The classic Craftsman style showcases architectural simplicity with elegant, hand-crafted decorative construction. Most notably, it uses locally sourced natural materials.
The Craftsman-style home design dates back to the late 19th century as a response to the artistic and architectural Arts and Crafts Movement against mass-produced, factory-manufactured Victorian-style housing.
The style's popularity gained momentum and spread across the country thanks to the American furniture designer Gustav Stickley. In fact, he coined the term 'Craftsman' in his early 20th-century architectural magazine.
Soon, the movement influenced a wide range of artistic endeavors, including landscape design, architecture, and interior design, all of which contributed to the modern Craftsman homes we know today.
So, what is it that makes the Craftsman home style remain a popular choice of homebuyers even today? You'll understand the appeal once you get to know its unique features and characteristics.
What is a Craftsman-style house?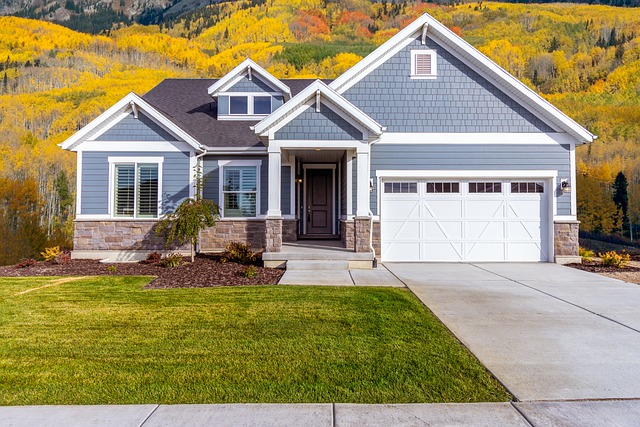 A Craftsman-style home is a charming design – characterized by bungalow-inspired layouts. The design typically features detailed wood trim, front porches, and tapered columns that support the front part of the roof. Such a type of house is typically one or two stories tall, although some may feature split-level layouts too.
The floor plan gives off a contemporary and relaxed vibe and has a timeless curb appeal. 
Read more: What is a split level house?
What makes a house a Craftsman-style home?
A Craftsman house floor plan looks quite unique – using embellishments of stone, wood, brick, or any natural construction material on the exterior and well-designed interiors. The idea is to emphasize harmony with the surrounding nature.
One of the design elements that makes such a style inviting to live in is the extensive use of woodwork. In most Craftsman houses, you can find thick wood-framed windows and doors, built-in bookshelves, window seats, beamed ceilings, overhanging eaves with exposed rafters and beams, and hardwood floors
A Craftsman-style home has the following common architectural features:
A spacious, covered front porch or veranda.
A low-pitched gable, triangular, roof.
Wide, tapered set of porch columns.
Overhanging roof eaves with rafters and beams.
Dormers with multiple full-length windows.
A large fireplace and mantel.
An open-concept interior layout.
Read more: Windows for house architectural styles
The key characteristics of a Craftsman house explained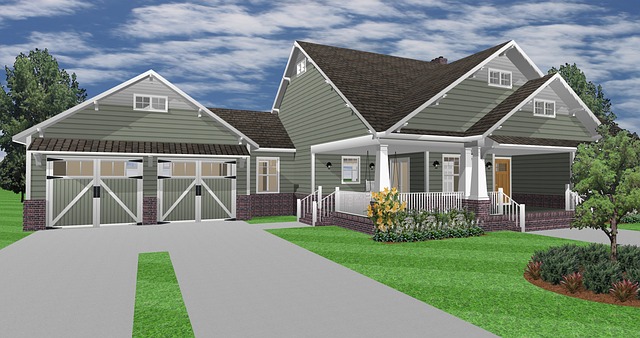 Although a professional architect or real estate agent can point out the key elements of a Craftsman-style house to you, it's a good idea to understand the house characteristics yourself and see if the design resonates with you and your family.
Open floor plan
The concept of open-plan living minimizes interior walling. That is to say, such a house has a central living or family room branching out into the different living quarters.
Fireplace
A central, well-integrated, fireplace is a vital part of a Craftsman-style home. It's usually the centerpiece of the house. A Craftsman fireplace, like Craftsman-style furniture, will have a simple design with high-quality, ornate craftsmanship. You can easily identify it by its wood and iron paneling that supports built-in shelving or mantelpieces.
Wide porches
Stunning wide porches not only improve curb appeal, they also provide the homeowner with a spacious area for entertainment as well as relaxation. Such Craftsman-style porches are accompanied by tapered stone columns and handcrafted wooden railing.
Low-pitched roofs
This kind of low-pitched roof is inspired by classical Greek or Roman architectural roof designs. The roofing has a one-quarter inch of slope per foot and usually has wide overhanging eaves.
Exposed beams
The deep, low-pitched roofing style is almost always reinforced with a framework of exposed ceiling and support beams. These don't just look good but also improve the durability of the roofing system.
Use of natural materials
The Craftsman movement – in contrast to the opulence of the mass-produced houses of the Industrial Revolution-fueled Victorian architecture – led to the extensive use of natural materials and decorative elements. The architecture style has incorporated building materials such as native timber, real brick, stone masonry, and rustic metals.
Are Craftsman homes expensive to build?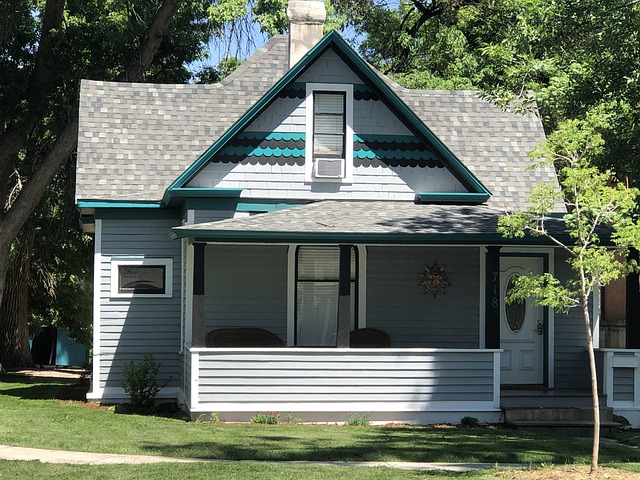 Yes, the building costs for a Craftsman-style home are more than a modern-style home of the same dimensions. For example, the average cost to build a 2,000-square-foot Craftsman-style home is between $300,000 and $325,000. This amount is much more than the average cost to build a modern-style home, which is approximately $290,000.
Last thoughts
There's no denying the appeal of a Craftsman home. The spacious front porches, the low-pitched gabled roof, the tapered columns, and the pronounced horizontal lines showcase the rich character of this type of home style. Such a house truly stands out from the rest.
Furthermore, the open concept interior design of a Craftsman-style home appeals to most homeowners, especially those living in tight-knit families.
And, a Craftsman house is also a very attractive option for property investors because of the design versatility and cultural significance.
Such an architectural style will surely last for a long time to come. If you too are looking for a house that's individualistic with a strong personality, you know what to look for.
Why does a Craftsman house design appeal to homeowners?
was last modified:
June 12th, 2023
by
Recommended