Advantages of buying a used home rather than a new home
When you're planning to buy a house, perhaps the first thing you need to consider is whether to go for a new one or a resale/used one. A new home comes with bright appearance, latest appliances together with great rooms. But if you want to live in a place where basic infrastructure is already present, or you don't want to wait for a couple of years till the locality of a new home is well developed, probably buying a used home is your best option. Here, we've jotted down 10 advantages of buying a resale house.
Advantage 1: Saving in Taxes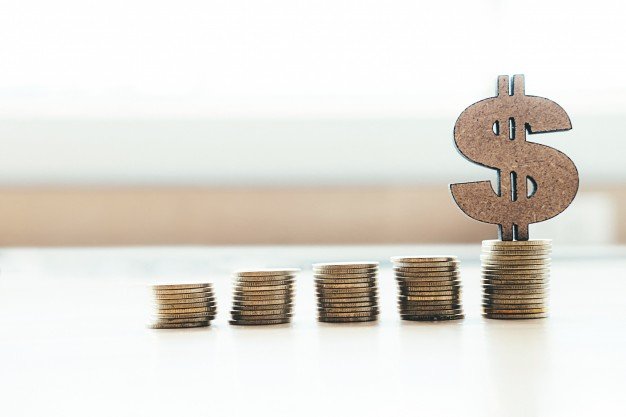 Background photo created by ijeab – www.freepik.com
A resale house can save you a hefty amount of money in the form of taxes. Depending on your state laws, you're likely to pay a lower amount on taxes. In addition, many resale house owners aren't needed to pay for the bonds that often come with new development. Examples of such developments include schools, improvements in road or transportation infrastructure and parks, amongst others. As tax rates have increased significantly and can make you shell out a tidy sum, buying a resale house can help you avoid this.
Advantage 2: Negotiable Price
Since a person who wants to sell home quickly because of some personal cum financial issues doesn't keep waiting too long for good price, you can buy a used property at a lower price compared to a newly completed project. Additionally, you can negotiate the price based on your seller's motivation and present market conditions. This is simply one of the biggest advantages of buying a resale house. But you also need to keep an eye on the seller's intention because a desperate seller can negatively impact the value of the property as well. This becomes especially beneficial if you're an income-conscious individual.
Read more: Habendum clause in your real estate contract
Advantage 3: Established & Longer Term Neighborhood
Many older homes are usually passed down through generations. Generally, this helps in the formation of a robust community. People in such a community know each other for long and have strong ties, which make them stand by each other in the time of need. Majority of the developed neighborhoods do hold a sense of community and when you buy a resale house in those, you automatically become part of that. On the contrary, it's not only difficult to establish such a community in newly completed projects but it takes years as well.
Advantage 4: Matured Trees, Vegetation & Landscaping
A resale home in an older community can come with more natural benefits such as matured trees, a proper place for vegetation, better landscaping etc. compared to newly constructed projects. Older homes are usually located in convenient metro core localities, while the inhabitants take care of the nature surrounding them. If you're a buyer looking to buy a home in an optimal location coupled with these benefits, you should look no further than resale houses. And last but not the least, all these help a resale house to bring in a unique charm and character.
Advantage 5: Traditional Layouts with Larger Yard
Another key difference between resale homes and newly completed projects is you're most likely to own a larger plot size with traditional layouts when opting for the former ones. Years' back when land was much cheaper, real estate developers built homes on larger plot sizes, which enabled them to give the property a perfect and traditional layout. Hence, as the owner of a resale house, you usually get to have everything bigger in terms of the property – from living rooms and dining rooms, to garages on alleys.
Advantage 6: Previous Track Record
With an older house, you can easily get to know the appreciation value of the property over the years if you perform your own market research. This is simply impossible with a newly constructed house. Of course, the previous track record of your property doesn't ensure a complete market guarantee of what you would be getting if you've plans to sell it after few years, but you'll have some idea about the value of your possession at least when you'll be sitting across the table to resale it.
Why is the Kukun iHomeReport the best CarFax for homes? Let's find out!
Advantage 7: Saving in Transfer Charges
When you buy a new property, you've to bear an additional charge called transfer charges levied by the developers. This fee is the builders' way to cash in on price escalation of the market. Transfer fee is levied to carry out administrative charges as transfer of booking comes with a significant amount of administrative as well as documentation work. At times, transfer charges seem to be justified to keep active investor participation under control but many builders these days have drastically increased this fee. With the purchase of a resale property, you don't even have to think about such steep charges.
Advantage 8: Remodeling Already Done
When you pay visits to resale houses, you can find that a majority of the remodeling works have already been done by their present owners. This is because the owners have carried them out for their own enjoyment and enhancement of the quality of their living. Naturally, the end results came out with better quality because the house owners may have spent extra bucks than required for their own sake. On the contrary, with a new property, you're most likely to have standard finishing and you've to shell out extra bucks for remodeling.
Advantage 9: More Character
We all know that interesting architectural characters can only be found mostly in craftsman bungalows. Though the concept originated in 1890s in California, they've become ubiquitous across the country today. Other popular styles include Colonials, Tudors, Greek Revivals or Victorians. You can find plenty of these amazing architectural features such as stained glass windows, hand-carved decorative appointments, arches etc. in old houses. So, if you're fond of these types of architectural wonders, you should head straight to purchase a resale house and not a newly completed one.
Read more: Questions when buying a new home
Advantage 10: Additional Features
Unlike new properties, resale houses usually come with additional features like a security system, window blinds, cabinets, built-ins, a landscaped garden etc. Adding them to a new house would mean incurring additional expenses on each of these aspects. In addition, a majority of the older areas are usually located closer to the downtown areas. This enables the residents to take a stroll around the downtown, pay a visit to the antique stores, take a walk through the grocery market and spend good times with friends at local coffeehouses, amongst others.
Read more: Things to look for in a house inspection
Conclusion
Finally, though everything boils down to your preference, your desired lifestyle and your requirement, you can look forward to enjoying a lot of benefits, as we've mentioned above, if you decide to purchase an older property. If newness of the property doesn't have priority over all these benefits, you must buy a resale property to get rid of the hazards that come with buying new homes. Simply put, if you enjoy DIY projects and small repairs, buying a used home at a lower price is your best bet.
Read more: How property preservation affects real estate value?
Advantages of buying a used home rather than a new home
was last modified:
October 10th, 2022
by
Recommended