Attic Fan Installation: Important Factors to Consider
An attic owner will tell you how important an attic fan is. It effectively removes the hot and humid air from the space. Interestingly, it also makes your roof life longer and reduces the energy load on your house's other HVAC systems. With so many advantages, it's time for you to think of an attic fan installation if you haven't already.
Let's summarize all the advantages for you. Attic fans help keep the air circulating throughout your attic — helping prevent any moisture or heat from building up within your attic beneath your roofline.
Since hot air rises, your attic may end up being overheated. You can blame it on the heat from the lower part of the house and the blazing sun rays hitting the roof. This will eventually cause several problems in your house. These may include:
Your roof shingles are likely to deteriorate over time.

The heat passing from your attic into your living space may increase your summer energy bills.

Trapped moisture during winters may lead to the growth of mold and mildew in your attic.

A hot attic will make the snow melt quickly on your roof in winter — creating a puddle on your roof or an ice dam. Needless to say, this situation might lead to water damage or even leaks in your roof and eventually attic.
Therefore, installing an attic fan is really vital. It successfully prevents these issues by removing heat and moisture all year round. A house with a well-ventilated attic will be comfortable and you will be a happy homeowner due to the lower energy bills.
How much does an attic fan installation cost?
On average, an attic fan installation will cost you $550, with most homeowners spending anything between $300 and $850.
Note that this price range doesn't include any applicable taxes or permit fees.
The cost can run as little as $200, or as much as $2,000 (for a whole house fan).
Of course, there are some factors to consider that influence the final cost.
Factors that affect attic fan installation cost
Typically, the cost of installing an attic fan will depend on the motor rating, the fan type, its dimension, its mounting, overall finish quality, the size of your attic, the placement of the fan, and of course the associated labor rate in your zip code. Therefore, you need to factor in all of these when calculating your total house renovation cost.
Let's look at some important factors:
Installation and type of fan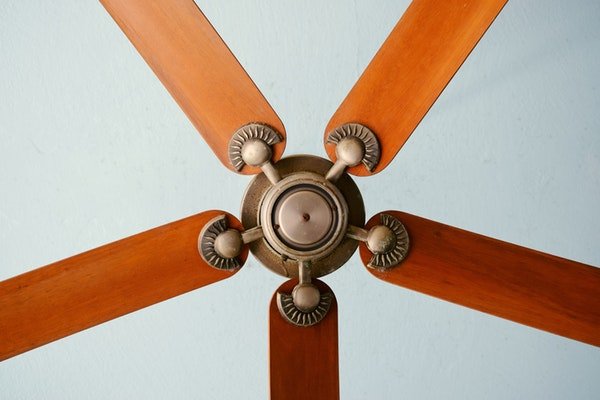 Basically, there are two kinds of fan installations: roof and gable. As the name suggests, roof fans are installed through the roof vents. The right time to install them is when you are having work done on the roof in order to get a good seal.
Gable fans, on the other hand, are installed in your attic's wall and can take the place of an attic vent beneath the gable using a piece of plywood.
Both installations are available in different fan types. These are:
| Fan | Price Range |
| --- | --- |
| Gable mounted passive vent | $8-$10 |
| Ridge roof-mounted static vent | $35-$40 |
| Roof-mounted static vent | $35-$40 |
| Roof-mounted wind turbine | $65-$68 |
| Gable mounted electric powered | $88-$90 |
| Roof-mounted electric powered | $88-$90 |
| Gable mounted solar powered | $245-$248 |
| Roof-mounted solar powered | $272-$275 |

Keep in mind that you will have to shell out additional costs for wiring or electricity for wind-powered fans. In the case of solar and electric fans, there won't be extra labor costs.
Since all the types of fans require cutting through either the roof deck or attic wall, you will need additional cost for the shingles ($100 per square), siding (up to $100), and caulk ($4).
An attic fan size must be according to the square footage of your attic space. A 1,000 square foot attic, for instance, will require a fan large enough to handle at least 460 cubic feet per minute of airflow. In case you have an issue with insulation or excessive moisture in your attic, you will most likely need a larger fan.
While determining your attic size, keep in mind the height of the ceiling and the type of roof. If you have steep-sloped roofs, you can even use smaller fans.
When it comes to the vent size, a rule of thumb is that you require one square foot of net free vent area for every 750 cfm of the fan capacity. The vent area can be soffit vents, ridge vents, or gable vents. In case your vent has insect screening, ensure that you make the opening 50% larger. It's a good idea to have more free vent area.
If it's difficult to access your fan location in terms of wiring and mounting, then it might increase the price of installation.
Regardless of whether you want to place your powered attic ventilator on the roof or on a gable wall, the cost will be more or less same.
However, the price to add a roof unit will be slightly higher if it requires a more complex work such as cutting a hole in the roof and then placing asphalt shingles above and around the plastic or sheet metal bases — serving as the flashing.
The cost to install into a gable wall will be less if you're choosing to install it in place of an existing vent. You will probably only need to widen that opening to fit your new requirement. In case you have to cut a hole into the wall, then it might be a more expensive option.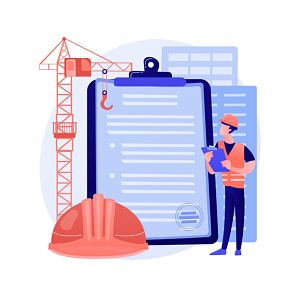 In case your attic fan installation is a DIY project, for example in the case of the simple gable-mounted vents, you will not need to shell out money for labor. But, if you have to mount the vent or fan on your roof, or even in the case of electric or solar-powered fans, it's important to hire a professional installer to do the job. Some things are left best to the pros.
For roof-mounted fans,

qualified roofers

will charge you anything between

$45 and $80

per hour.

For electric or solar-powered fans, you will need to hire an electrician for proper wiring and mounting. Generally, a

licensed electrician

will charge between

$65 to $90

an hour.

To create a space for your fan in the gables and install the vent, you will have to

hire a carpenter

for around

$70 an hour

.
Keep in mind that an attic fan installation will need at least two hours of work. Make sure that the installer has proper electrical and mechanical tools for the installation. Also, he is adept at making necessary modifications and connections to an appropriate electrical circuit near the attic fan location.
Read more: Why is my ceiling fan making noise
Humidistat and thermostat cost
Having an attic fan with a humidistat is a very good idea. It controls mold and mildew, prevents peeling paint, deteriorating shingles, and warped beams and floorboards situation.
Almost all powered attic ventilators come with a thermostat — controlling when the fan will turn itself on or off.
Generally, such units cost you $100 to $300, with an installation cost of approximately $100.
You can always opt for ones without a thermostat (costing between $80 and $100) and buy a separate thermostat or humidistat controller for $40 to $50.
Having said that, fans that turn on and off automatically turn out to be a better investment in the long run and can effectively lower your cooling bill.
Whole-house fans, on the other hand, do not include a humidistat or thermostat.
Your installation cost also depends on the condition of your attic. It's better that you clear some space if you have a lot of things stored up there. In case excessive moisture has wreaked havoc on the floorboards, then it might be dangerous for anyone to walk around this area. This would mean that your professional will have to be extra careful, which could potentially make the project take longer and be more expensive.
Both systems require attic access. It's best if you ask the pros to perform an initial inspection before they give you a quote for the work. Convey all your concerns about access or safety hazards to the service providers.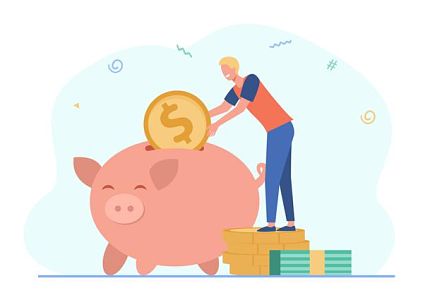 More often than not, your attic fan might require some additional features for its efficiency. These may include a wire extension kit ($30), dual-powered fan ($320), automatic shutters ($45), etc.
Read more: Attic Room Ideas for a Perfect Private Corner for your Guests
Difference between whole house and attic fans
As mentioned earlier, an attic fan keeps the air circulating through the attic space — effectively removing heat and humidity. A whole-house fan, on the other hand, cools your complete house.
The science behind it is simple: it exchanges warm indoor air for the cooler outdoor air. It comes as no surprise that such fans are generally larger and costlier. They are approximately $800 — both to buy and to run. Do not opt for the cheaper models — they may turn out to be very noisy and not very efficient in the long run.
You can even combine whole-house fans with air conditioning to help save money on energy costs.
However, a major drawback with whole-house fans is that you can't run them during winters while an attic fan will help you prevent ice dams and moisture damage even in winter.
Last words
During hot summer days, especially in warm regions, it's natural for most attics to reach a temperature as high as 150 degrees Fahrenheit. No wonder an attic fan is a boon for cooling this space and protecting its stored items. It also extends the longevity of your roofing material.
Another plus point is that it lowers your cooling bill — taking some load off your air conditioning unit — to cool off this part of the house.
An attic fan installation is a good idea and an advantageous addition to your home. Controlling the heat at the top of your house and having a well-ventilated attic can be great assets to your home.
Read more: Myths about attic ventilation
Attic Fan Installation: Important Factors to Consider
was last modified:
October 14th, 2022
by
Recommended