Regardless of the size of your home, you should give your best to make it as spacious as possible. The most underrated and unutilized room in every house is, most certainly, the attic. This space is often used as storage space for old, time-worn items that people won't use, but don't want to throw out either. Don't be one of them. Make a plan to clean and redesign your attic so it can be used by your family members or unexpected guests. The tips below will get you started, and after reading them, you'll come up with some good attic room ideas for utilizing the new space.
Create a sleeping nook
Use your well-ventilated attic alcove to set up a cozy spot for a couple of twin-size beds. Make sure the walls are clean and white, and the floor is painted in country-blue. This combination will help you to achieve the bright and spacious effect, which will leave your guests speechless and provide them with a deep, refreshing sleep.
Get creative with the walls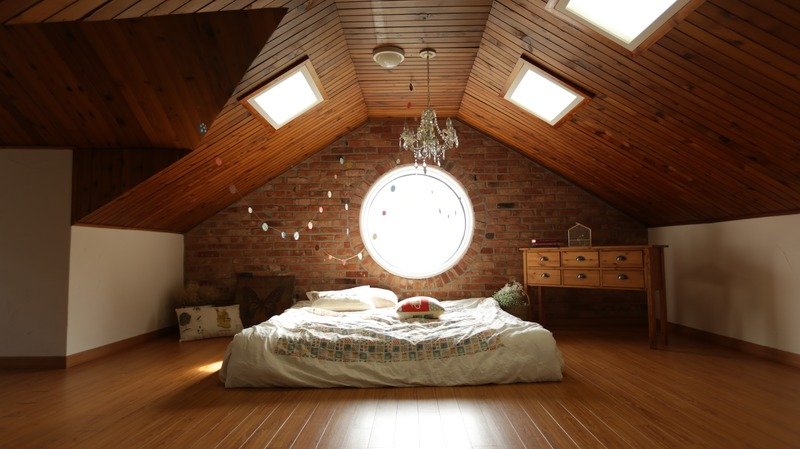 Think about hiring an interior designer and ask them to create a custom headboard that will fit perfectly above the bed. Consider making it out of beautiful, burlap-upholstered plywood cubes. Your small attic bedroom will look much bigger once this piece is installed. This move will add both architectural interest and texture to your new bedroom.
Make a writing room
Your attic can be refurbished into a writer's sanctuary and everything you'll need to do is to clean thoroughly and paint the walls in white. This way, they will reflect the light and keep the room bright and happy. In case there is too much stuff in your attic, make sure to get rid of them as soon as possible. Look around and see what you really need and what should be thrown out.
If there are some items you can't ditch, follow the advice of professionals from supercheap storage: everything you can't sell or donate should be placed in a remote storage unit. Once your attic is decluttered, bring in a vintage desk with a lamp, and decorate the space with multicolored wallpaper.
Bring in the nature
By using clever lighting, rich colors, and above all, artwork that is inspired by nature, you'll be able to create a sophisticated and natural sanctuary that can be used for meditation, reading or homework. Beautify the room with a big bookshelf filled with your favorite titles. At the end, place the rocking chair in the middle of the room and start enjoying your lazy Sundays.
Turn the attic into a spa
Go ahead and divide the attic into three zones: dressing area, bedroom, and bathroom. If your goal is to set up the bathroom so it looks like a spa, feel free to invest in soaker tub, new toilet with warm seat and LEDs, and finish it with a crystal chandelier. The latter will make your bathroom sophisticated and desirable.

Make your own cinema
If your attic is rectangular, you should consider equipping it with high-end TV and surround sound system. Once you get those, continue with adding at least four cozy chairs and a little table between the rows. These elements will turn your attic into a home theatre which will become favorite family-gathering room.

Set up a playroom
Your attic doesn't have to be used only for sleeping purposes. It can easily be transformed in a lively playroom where you can spend some quality time with your friends and members of the family. Make sure to use vibrant colors in order to achieve the happy and bright look. In addition, you should focus on the furniture. It should be modular, so the face of the room can be changed quickly. At the end, use some carpet tiles for the floor. They are very good choice for your playroom since they're easily removed and cleaned in case of spilled drinks.
Final thoughts
The attic room ideas mentioned above are just some of the numerous solutions which can help you to transform unused, moldy attic into a functional room. Whatever you decide to do, it is important to keep in mind that your budget can be seriously affected by this redesign effort. Because of that, sit down and make a sustainable plan before engaging in this adventure. Try to take care of the most work by yourself, but don't forget to hire a professional if needed. Roll up your sleeves and start refurbishing your attic!
READ MORE: Ways to Make Your Home Look Luxurious
Attic Room Ideas for a Perfect Private Corner for your Guests
was last modified:
May 17th, 2022
by
Recommended