Every roofing system deserves attic ventilation. Although many people do not even understand how attic ventilation works, it is hard to deny its significance. You will find that more than 90% of roofing constructions insist on having this ventilation on the roof work of a building.
With very few people understanding the role of attic ventilation, several misconceptions keep going around, most of which are farfetched. Read on to spot some four myths that you should stop believing today.
More Attic ventilation is better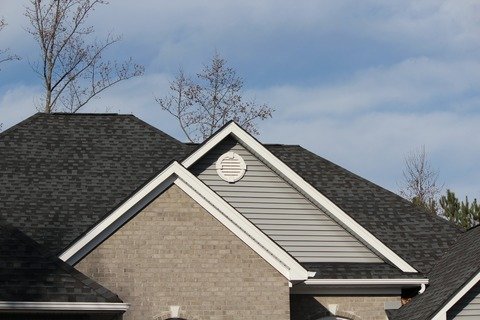 Pixabay
The purpose of Attic ventilation is to create a venting opportunity for excess heat and moisture to find a way out of a room, reaching to balance out the indoor temperature and that outside. By understanding this, some people are led to believe that if the Attic ventilation were more, then the ventilation would be so much better than with little attic space. However, this is not entirely true.
The Attic ventilation should not go to the extremes of being too little or too much, but rather, just enough. If you use too little of it, then heat and moisture will be trapped in the attic, and cause damages. If again it is too much, then the result could be your roof blowing out, for example, during storms.
Read more: Buying a home with mold in the attic
Attic ventilation cause heat leaks
The idea that the attic ventilation allows excess heat to leave a room gives people the notion that it could perhaps work to their disadvantage, by causing heat leaks. However, once the attic installation is well done, then there are no chances of heat leaks happening in the living facilities in question. Therefore, you can rest assured that your home's energy efficiency is not by any chance being compromised by the attic installation.
The vents are only useful in the summer time
This is not in any way accurate. Regardless of the climate you are in, the location or the season, these vents are useful. Since they do not leak out heat and are meant for improving the air circulation by getting rid of excess heat and moisture, then you know they are applicable for both warm and cold climates. The idea is to regulate the temperature and humidity in a room, and nothing more or less.
Roof vents are attic ventilation
Just because you have a roof vent in place doesn't mean that you have an attic ventilation. Ideally, attic fans use power to pull air through the space, while roof vents use natural convection currents to create air movement through the attic. Therefore, even though both encourage air movement, attic fan ventilation can be automated because of its reliance on power.
At the least of things, the installation process can mean the difference between a poorly ventilated room and one that is adequately ventilated.
If you are unsure of your kind, consult an expert, and get the right attic installed for your house. Also, do not get carried away to think that you can swiftly DIY. While it is not impossible to do the installation on your own, specific requirements and calculated moves are necessary for the installation process, so that it is neither too much nor too little, but rather just right to serve the intended purpose.
If you are among the people who got twisted in the myths above, it is about time you believed a different narrative.
Read more: Attic Fan Installation (Types and Costs)
Four Myths About Attic Ventilation You Should Know
was last modified:
May 19th, 2022
by
Recommended