For many, attics bring to mind cobwebs and boxes stashed with belongings of yesteryear, but perhaps they should bring a sense of wonder. With a little inspiration and some know-how, an attic can be anything you want it to be. A simple attic remodel can give you the space you always wanted and make your home seem a little more attractive to buyers when it's time to sell.
Let's go through some tips on making your attic remodel-ready and some fun and inspirational ideas on how to re-envision your space. Here are a few cheap ways to boost home value.
Clean it up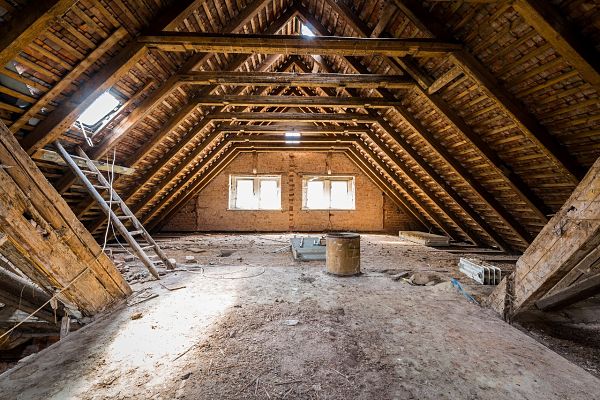 First things first, you're going to have to gut the attic of all of your possessions. Consider donating, recycling or selling items you don't want, and placing those that you do in the basement or a storage facility.
If you're getting ready to sell your house, it's smart to do this throughout the home. The whole idea in preparing to sell is to remove the "you" from it so that buyers can envision living their lives in the home. Be sure to remove any personal items.
Once you've decluttered, you're going to need to extinguish all those cobwebs, as well as dust, vacuum, mop and scrub down every square inch of that attic.
Take a look at these Effective Tips For Selling A House Fast
Pay attention to flooring
Depending on the flooring situation, you might just need to spiff up existing flooring, or you might need to replace it altogether.
Hardwood tends to be what wows buyers, and you'll likely get back your entire investment, should you decide to put it in. However, it can be costly (around $3,000 to switch out or redo), depending on the type and finish.
There are lower-cost options such as laminate, which looks nearly as impressive as real hardware and can be installed for $3-$7 per square foot.
Take a look at these 11 Common Home Selling Mistakes You Must Avoid
Apply a fresh coat of paint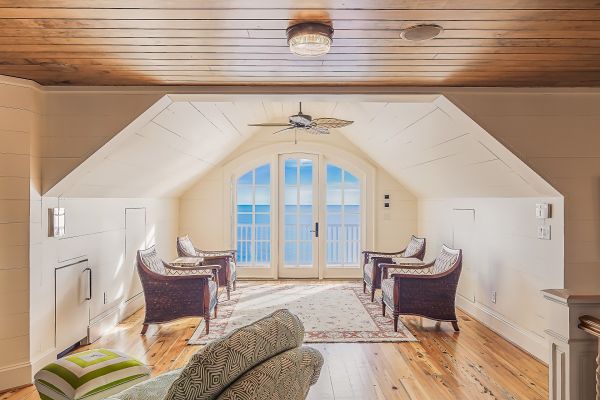 Photo by Pxhere CC0
Next, take a look at the walls. Slapping a fresh coat of paint on the walls can yield sellers a 1-3 percent return on investment. A paint job also makes the space feel new and refreshed, which buyers love.
A DIY paint job will likely cost you around $200-$300. Have fun choosing a color for the attic, but remember that greige (beige and grey) tend to do well for buyers, so stick to something neutral. A bold paint color choice will remind buyers that it's your house and also that they might need to repaint when they move in, which is kind of a turnoff for many buyers.
Further info? Take a look at these Home Improvements for Resale
Brighten it up
Light fixtures can make all the difference in a space's ambiance. Depending on the type of attic you imagine, you could choose something as chic as a chandelier or as simple as a replacement fixture. Check your local hardware store for light fixture ideas and pricing.
Take a look at these 6 Steps To Prep And Clean Your House For Selling
Choosing your project
There are so many creative ways to utilize this freshly available space. Here are a few ideas to get those DIY juices flowing.
Bonus bedroom
Make a little getaway for guests. There are so many ways to personalize it and make it fun. Here are nine stunning attic bedroom ideas for inspiration.
If you want to know the cost of your new bedroom, try our free estimator tool to see how much your bedroom remodel cost would be
Indoor she-shed
Dedicate the room to all things she. This tends to consist of a shabby chic collection of furniture including a delicate, possibly floral, couch and a workspace, such as an antique desk, as well as that chandelier we mentioned earlier. Define the purpose of the room, and decorate around it.
Man-cave
A big flat-screen TV, a mini fridge, a couple leather recliners and a small bar area go a long way in making an attic a cave fit for man.
Reading nook
Bookshelves and a comfy seating area with overhead lighting or a nearby lamp make a perfect alcove where readers can get away from it all and escape into a book.
Writer's retreat
Or, if you're more a writer, create a room conducive to creativity. Add a desk, enough lighting to brighten up the space and some wall hangings that inspire.
In-home theater
Put in movie-theater reclining seating, a large-screen TV or projector, maybe a popcorn machine, and you've got an in-home theater.
Read more: Attic Room Ideas for a Perfect Private Corner for your Guests
Playroom or kid's hideaway
A lego wall, some cubbies, a book shelf and easel are a few of the elements that can make a playroom fun. Or you could make it into a tree house-like atmosphere and call it a hideaway. Kids will love it.
Regardless of what you choose, if getting the most out of your sale is your top priority, talk with your agent before you pull the trigger on any big renovations. Your agent will be able to inform you of what's selling in your market as well as what the selling strategy for your home might look like.
Read more: How to get rid of rats in attic
Tips for Remodeling Your Attic Before Selling Your Home
was last modified:
May 30th, 2022
by
Recommended