Condo Trends That Buyers Are Looking for Right Now
COVID-19 has created a buyers' market. Though fewer listings are showing up, fewer people are looking to buy. The competition is thinning out – and that's really good news for those who are still hunting for trends for a new condo.
There are a couple of big reasons why now is a prime opportunity to buy. You can lock in a cheap mortgage rate and buy a place, and unlike the housing crisis in 2008, when so many people couldn't get a mortgage, people are still getting approved today. The other positive here is that with less competition, buyers can be more selective when searching for their perfect condo. There's less pressure to put in an offer on the spot. You can take the time to think about what you want from your new place.
Even though this may be a challenging time to view places, people who have been struggling to find a place may have found their moment. Below are some key items you should be looking for if you're in the market for a condo.
Larger suites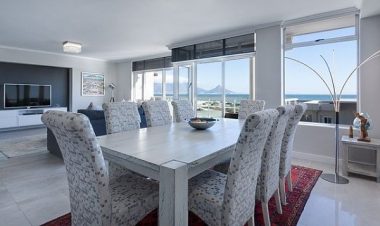 Though the price gap between condos and single-unit homes is narrowing, condos are still more affordable and attainable for first-time buyers. However, living in a condo shouldn't be akin to living in a shoebox. Many prospective buyers do have families, or are planning to start families, and they want a big of wiggle room. Smart developers are taking this into consideration. Two, three, and even four-bedroom units are becoming more common, and the demand for these larger units is expected to increase.
Raising kids in condos wasn't all that common a decade ago, but it is something that is gaining momentum, especially in more urban areas. Some buyers just don't want to leave the city, even after they become parents.
Read more: A Simple Guide To Purchasing A Condo
Quality finishes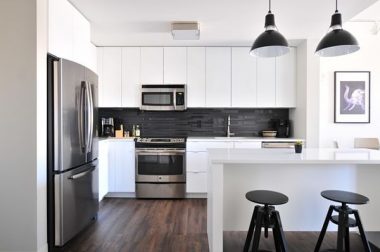 Quality finishes such as hardwood floors, granite or stone countertops, and stainless steel appliances never go out of style. Buyers don't want a place that was thoughtlessly thrown together. They want to invest in a place that they are proud to call home.
Good appliances and finishes add value, and last longer than discount dishwashers and vinyl flooring which will ultimately help prospective buyers envision a long-term future in the condo.
Read more: Increase your condo's resale value
Useful stores and amenities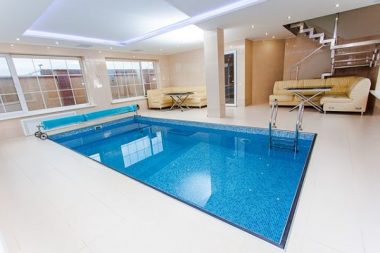 The amenities below a condo building can really help to draw a buyer in, or conversely, they may cause buyers to look elsewhere. Other than price, people enjoy the convenience of condo living. They may be able to walk or bike to work, and can use a ride-sharing service if they really need to be driven somewhere far. Therefore, they may not own a vehicle and will be looking for a neighborhood that comes with some staple retail and grocery shops.
Prospective buyers aren't exactly looking for a dentist or optometrist when they move. But they will want to know where the nearest grocery store, daycare, or hardware center is. Great community stores and amenities are convenient and attractive, especially to people who will be walking home with their purchases.
Read more: Buying a house? Check these Tips for Finding Your New Neighborhood
Low and mid-rise condos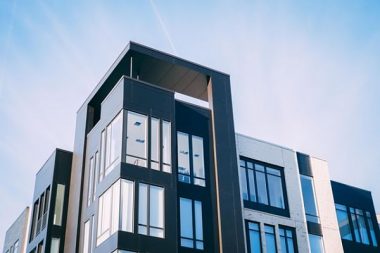 Less is more when it comes to the building's population. Smaller condo buildings are in demand because it's easier to establish a sense of community when there's 40, as opposed to 400 people in your neighborhood. There will also be less competition when it comes to booking amenities, and issues tend to be handled by management more quickly and efficiently. Building managers may use condo management software to help ensure issues are addressed right away, and this type of user-friendly software can add an additional level of convenience and community.
This not true for all boutique condos, but many do offer more privacy, space, and luxury. Developers don't have to complete one hundred of these units, so they may spend more time on the little things that end up making a big difference. Low and mid-rise condos offer all of the positive benefits of condo living, and eliminate some of the less desirable stuff.
Read more: Financing a Fixer-Upper: Most Popular Options with Features
Storage
Buyers who are purchasing a condo expect to have work with less space, but it simply isn't practical to purchase a unit that cannot accommodate at least some of their stuff. Storage space is important. Some condos include a storage locker for each unit in a common area of the building.
Lockers are great because owners can safely store winter gear, seasonal furniture, holiday decorations, and other items that would be tricky to hide in the unit itself. Bike storage is another attractive feature that some buyers look for. It the unit does not come with a locker, creative storage solutions in the unit, or on the balcony, can definitely help attract buyers.
Finding the perfect condo requires research, patience, and a little bit of luck. While there may be some limitations and extra steps to take when it comes to viewing condos right now, the additional work can certainly be worth the rewards.
Read more: Security investment in a condo or townhome
Condo Trends That Buyers Are Looking for Right Now
was last modified:
February 2nd, 2023
by
Recommended