What is the cost of building your own home?
Picture this. You're in the market for your dream home, and your agent has been showing you multiple properties. However, nothing seems right. Some properties are too expensive, others are so run down that the home improvement costs look ominously expensive. Still, others just do not have the floor plan you have in mind. It gets you thinking, why not build a house yourself? Which brings up the next question: what is the cost of building your own home? Well, let's break it down for you.
Putting a number to it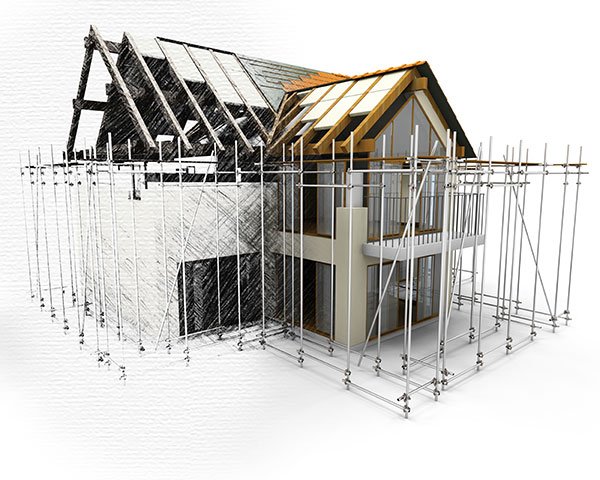 The average cost to build a 2,500 square foot single-family home according to a recent survey is around $385,000. That means the cost per square foot is around $154. But that is just an average cost. There are a lot of factors that you need to consider, such as location, real estate trends, labor costs, quality of materials used, square footage, and more. Let's take a closer look at what these costs are.
Land
If you don't already own the land you're going to build your home on, that's going to be the first thing on your list of things to do.
What type of a neighborhood are you looking at moving into? Somewhere already well developed? An up-and-coming suburb that might develop into a smart investment in the near future? Or are you looking at buying a tract of land in the countryside for some peace and quiet?
While building the countryside may be cheaper in terms of construction, you will have to consider additional costs like a septic system, concrete to reach the road, and propane for heating.
Enlist the help of an experienced buyer's agent. They will be able to find you the right piece of land based on your needs.
Design
The next important decision you need to make is the design of your home. For this, you will need to employ the services of an architect.
The average architect charges between $1.50 and $2.50 per square foot, which means you will end up spending between $3,000 to $6,250 on your architect fees.
A word to the wise, though. Pick an architect who knows how much building a home costs. Get your builder and architect to coordinate the design and planning. You don't want to be stuck with a plan that's going to exceed your budget by a large margin.
Instantly estimate the cost of your remodel...
...or take your time to personalize dozens of choices to transform your house into your dream home.
Permits and inspections
A large chunk of change needs to be paid for inspections and permits.
For example, sewer and water inspections will cost you around $5,000.
You will need to shell out approximately around $4,000 to get a building permit.
The government will also charge you an impact fee, which is around $2,000.
Read more: Why is USIC at my house
Laying the foundation
This is when your actual construction costs begin. A concrete foundation is one of the most expensive things a home builder has to pay for. How much you eventually spend depends on factors like whether you're building a basement or not, whether you're reinforcing it with rebar, and the materials used.
The heavy machinery and skilled operators needed to dig your foundation will be a major cost factor.
Laying your foundation will cost anywhere between $4,000 to $26,000.
Framing and sheathing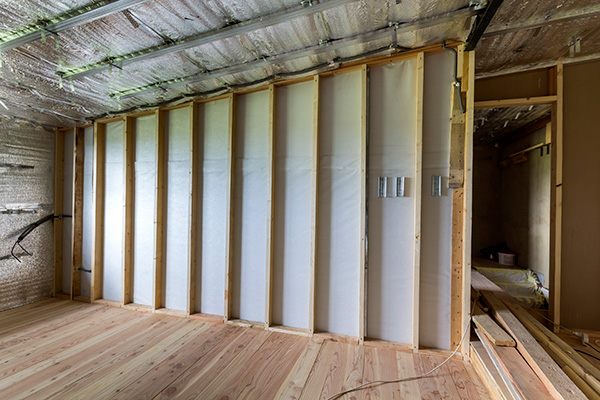 The next major expense you need to brace yourself for is the framing and sheathing of your house.
This is when you will actually begin to see your dream begin to take shape.
Framing and trussing are literally building the skeletal structure of your home, and it requires a large amount of timber. Expect to spend as much as $36,000 on framing.
Sheathing involves laying flat boards over the frames and trusses to protect them.
Overall, budget around $40,000 for this activity.
Exterior walls, roof, and fixtures
Your home's exterior walls will cost you $15,000 or more, depending on the materials used and the size of your home.
Roofing will put you down another $8,000. That cost might go up to $15,000 if you choose sustainable living and add a solar roof. While that may seem steep, it comes with benefits. You instantly become eligible for a 26% Federal Solar Tax Credit, as well as other incentives depending on your area.
Add another $9,000 to that expense list for your exterior doors, windows, and garage.
System installations
Next up, major system installations.
Your home's HVAC and plumbing themselves will cost you around $11,000 each.
Your home's electrical system will cost you another $10,000.
Read more: Importance of air exchangers
Interior finishing costs
This is going to be the second biggest cost you're going to incur when you build your own home. Expect to spend around $68,000 finishing the interiors of your home.
This cost will include drywall, cabinets, countertops, mirrors, bathroom fixtures, your fireplace, appliances, insulation, painting, flooring, interior doors, and more.
How much you eventually spend will depend on the materials you use. For example, hardwood floors and granite countertops aren't cheap.
Read more: Ways to make your home smart
Sale price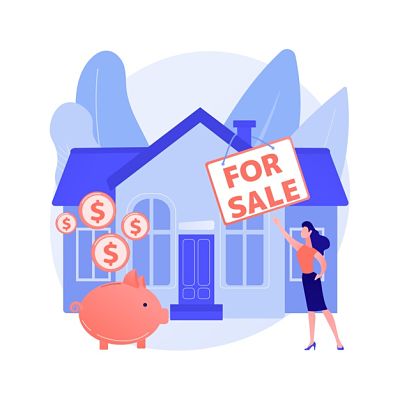 The most expensive cost a home builder has to bear is arriving at the sale price of your new home. The sale price is determined by a lot of allied factors and is determined by your builder and other vendors.
Finished line costs will cost you almost $92,000.
Your builder's and other vendor profits will come in at around $46,000.
Another $52,000, give or take, will be incurred in the way of marketing costs, financing, sales commissions, and general expenses.
That works out to almost $160,000! Seems like a lot, doesn't it?
What If your budget is smaller?
You now have a fair idea of approximately how much it will cost to get your dream home built. Could you save money on those costs? The only way you could shave off a sizable chunk from those costs is you did it all yourself, but you'd need to be a general contractor to be able to pull off building a family home.
But what do you do if your budget is smaller? Well, worry not.
A single bedroom tiny home that sits on a trailer will cost you less than $50,000.
For under $100,000, you can get a small two-bedroom home of around 1,000 square feet built.
Should you build a house or buy one?
The truth is, you're better off buying a house rather than building it. The median price of buying a single-family home is pegged at around $271,300. That number is a lot lower than how much you will end up spending on building your home yourself.
However, will that home have the features you want in your dream home? Can you see your family being happy in it?
A famous saying reads, "Home is where love resides, memories are created, friends always belong and laughter never ends." Whether you build it or buy it, our best wishes to you for turning that house into a home.
Read more: List of building materials for a house
What is the cost of building your own home?
was last modified:
December 20th, 2022
by
Recommended