A guide on the cost of living and investment in Florida in 2023
Property prices in Florida 2023, have become more enticing than ever, especially with the class of properties being offered. You can find amazing penthouses on the best skyscrapers at a great price, especially when it involves a resale, and those amazing offers are becoming more frequent than ever.
Investing in real estate is always a great idea, and the beautiful state of Florida has been attracting many new investors to its thriving market. With its beautiful beaches, thriving economy, and warm weather, it should come as no surprise that property prices in Florida are on the rise. In 2023, the real estate market in Florida is expected to be more enticing than ever before, with a wide range of high-end properties being offered at competitive prices.
How a migrant navigates the cost of living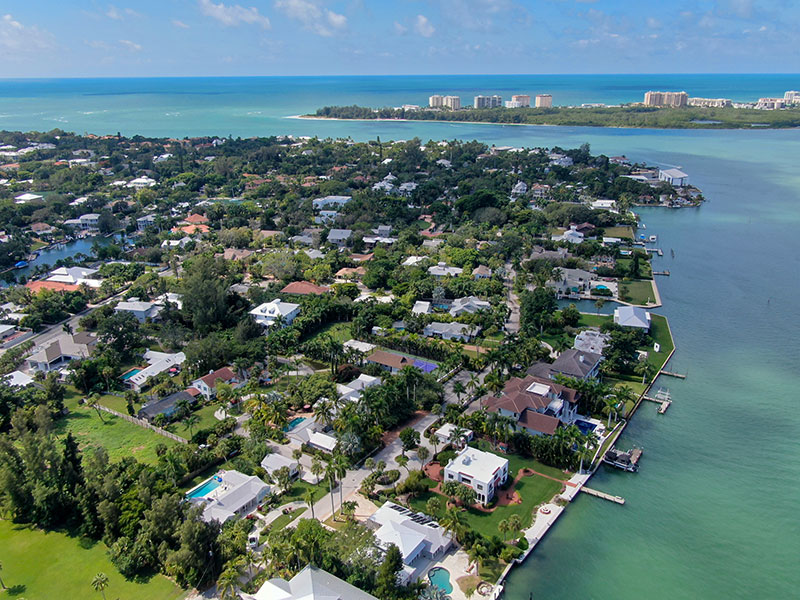 However, buying property in an area is only one side of the story; how about living there? As an intending migrant or vacationist, it is crucial that you consider the lifestyle costs in a location before plunging yourself into it. Below is a typical way to put it into context:
How much will it cost on average to live in the town: According to data prevalent among researchers, it will cost an individual a minimum of $44,000 dollars per annum to survive in Florida. If you want to make ends meet, you can budget between $37,000 and nothing lesser (you will be in great discomfort if you go lesser than that). This figure does not include the cost of the property or the purchase of premises, of course. It is average for utility bills, feeding, transportation, and other minor expenses. You can add at least 2/3rd of that amount per person for a rough estimate for larger families. You may want to compare this amount with your current earnings to know if you can survive in the State.
How much will it cost to be comfortable and live a decent life? Now, this is where the trick lies. It is not enough to merely survive in a State; regardless of how prudent you are at spending, you will deserve some special treats now and then; the question is, will you be able to afford those? For an idea, you can check the average cost of properties, clothing, restaurant meals (as opposed to homemade meals), the cost of hangouts and special events, etc. Although Florida is not one of the most expensive States in the United state, it is not the cheapest either, so you should consider those in your budget too.
Investing in a penthouse
One of the best investment opportunities in Florida can be found in the form of penthouses located in the best skyscrapers in the area. These penthouses offer stunning views of the city and provide the ultimate luxury living. The penthouses are designed to provide residents with the highest level of comfort and convenience, with access to world-class amenities such as swimming pools, fitness centers, and conference rooms.
One of the advantages of investing in a penthouse is its resale value. As a result of the increasing demand for property in Florida, many penthouses are being sold at amazing prices. This is great news for investors who want to buy low and sell high. With the opportunity to buy a penthouse at a great price, investors can expect to see a significant return on their investment.
What advantages an investment can give you
Another perk of investing in property in Florida is that these amazing offers are becoming more and more frequent. As the demand for high-end properties continues to grow, developers are offering a wider range of properties at competitive prices. This means that investors can find the perfect property to suit their needs and budget, whether they are looking for a penthouse on the best skyscrapers in the area or a more modest property that is perfect for a family home.
What makes Florida such an attractive location for property investment is its thriving economy. The state is home to many successful industries, including tourism, aerospace, and technology. The flourishing economy has resulted in an increase in job opportunities, which, in turn, has led to an increase in demand for property. This demand is expected to continue to rise in 2023, making it an ideal time for investors to get in on the action.
Let's go through the list of significant advantages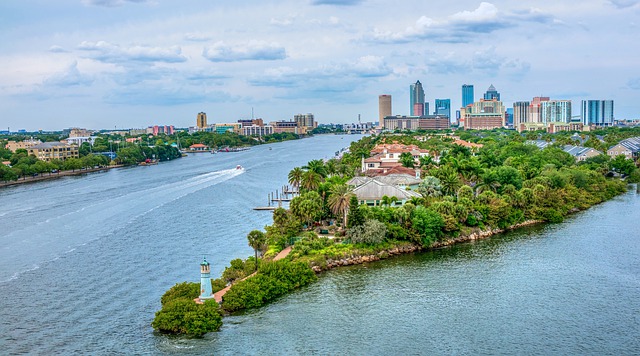 1. High appreciation rates
The Florida real estate market has had a history of high appreciation rates, with some areas seeing double-digit appreciation rates year after year. This means that if you invest in a property in Florida, you are likely to see significant growth in your investment over time.
2. A Thriving rental market
Florida is a popular destination for both tourists and those looking to relocate, making it an excellent area to invest in rental properties. Many areas in Florida have a high demand for rental properties, meaning that it is possible to charge competitive rental rates, resulting in a steady stream of rental income.
3. A booming economy
Florida is home to numerous thriving industries, including tourism, agriculture, and aerospace. This means that there is a constant influx of people looking for job opportunities, which can drive up demand for housing. A robust economy also typically results in higher wages, which can lead to more people being able to afford to buy or rent a property.
4. A great environment for snowbirds
Florida's warm climate makes it a popular destination for "snowbirds," or those looking to escape cold winter weather elsewhere in the United States. As a result, many snowbirds purchase or rent properties in Florida, making it an excellent area to invest in vacation homes.
5. Low taxes
Florida is known for having one of the most favorable tax structures in the United States. Property taxes in Florida are generally low compared to other states, and there is no state income tax, making it an attractive option for investors looking to maximize their returns.
The median price of owning a home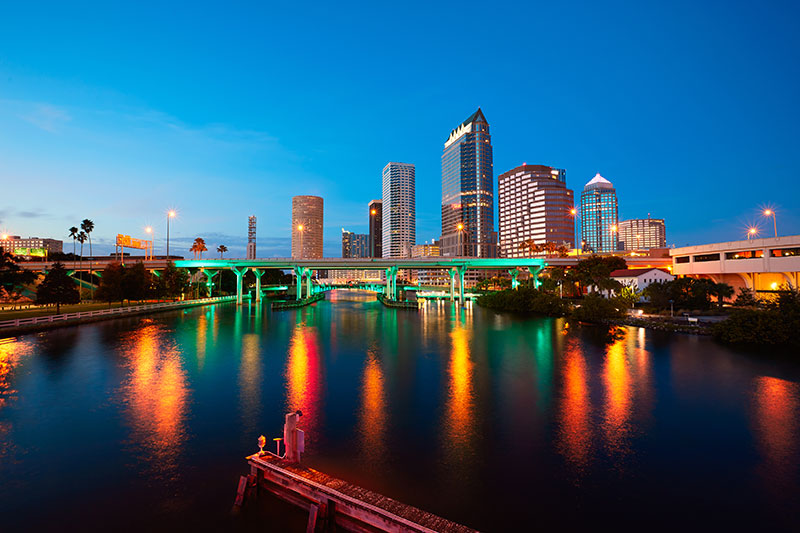 The median price for a home is about $400,000. Please take note that this is not an average or minimum. There are many municipalities in Florida where the cost of purchasing a home is far lower than $200,000. Overall, it will depend on the parts of Florida you want and the type of property you have in mind. A thriving economy also means that prices for property in Florida are rising. This is great news for investors who have already made an investment in the state, as they can expect to see the value of their property increase over time. However, it is also important for new investors to act quickly if they want to take advantage of the current market conditions.
Cost of renting a home
Not everyone can afford to own a home, and even when they can, not everyone needs one. For example, some single persons in the transient stages of their lives may not want to own a home, and sometimes even married couples who work transfer jobs may not want to tie down money in buying a home. Real estate is a long-term business requiring pruning, patience, and many investments. It would take some dedication to venture into the terrain and remain there. This and many more are the reasons why many residents of Florida do not own their homes.
The natural interpretation of the last paragraph is that many people will rent the properties they live in. Luckily, there are properties for every class of person in the State. From low-budget decent homes to large and expensive rank. The real estate sector has grown so much that there is no quality, option, or type of property you cannot find in Sun City (Florida). So while some apartments will cost $500 per month, others may go as high as $4,000 monthly. However, the average rental cost in Florida is $2,500.
Cost of food/feeding in Florida
As housing is indispensably important, so also is food. There has never been a time when man ceased to eat regardless of the climes or the social situation. It is true that as long as we live, we must eat to maintain strength and vitality. It is critical to obtain all necessary nutrients for the body and equally essential for living. So, as long as you are a human living in Florida, you must eat. By estimates, one adult will need about $3,500 for feeding per annum. It is important not to minimize this beyond that amount for greater comfort. A family of four will need about $10,000 to feed and live well in Florida.
Finally, be aware that transportation will cost you more than food in Florida, as the estimated amount for an individual adult is about $5,400.
Read more: Florida insurance crisis
Conclusion
There are many great opportunities available for property investment in Florida in 2023, and investors should take the time to research the latest trends and developments in the market. Whether you are looking for a high-end penthouse or a more modest property, there is something to suit every budget and taste in this exciting market. Investing in Florida real estate can be an excellent investment opportunity. Florida's high appreciation rates, booming economy, and favorable tax structure make it a compelling destination for investors. Additionally, the state's thriving rental market and popularity among snowbirds make it an excellent area to invest in rental or vacation properties. So, if you are looking to diversify your portfolio and enjoy the benefits of investing in real estate, Florida might be an excellent choice for you.
In conclusion, property prices in Florida in 2023 are more enticing than ever before. With a wide range of high-end properties being offered at competitive prices, investors can find the perfect investment opportunity to suit their needs and budget. As the demand for property in Florida continues to grow, now is the perfect time to make an investment and get in on the action.
A guide on the cost of living and investment in Florida in 2023
was last modified:
June 5th, 2023
by
Recommended