How to buy a home in Florida: Step-by-step buyer's guide
Want to buy a home in Florida? Buying a house is an exciting journey, but it's not as easy as it looks. You need to be on top of the housing market in Florida and your financial situation — before deciding the type of house you need, and its budget. Once that's in your control, you can buy the best house to suit your lifestyle.
Florida attracts anyone who loves warm weather and beaches. Moreover, the Sunshine State has a lot of land and offers a lower cost of living than most of the other places in the United States. Cities such as Cape Coral, Dunedin, Fort Walton Beach, and Lakeland are some of the most affordable places to live in Florida.
But, home prices do tend to be high and the property taxes reflect this trend. In order to buy a single-family home in Florida, you will need to make at least $70,360 annually.
Is buying a house in Florida a good investment?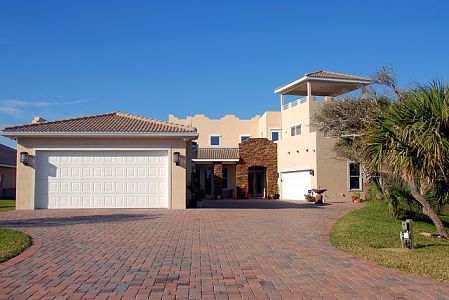 The Florida real estate market is one of the most profitable investment markets. In fact, some cities in Florida, including Orlando, Tampa, and Jacksonville are among the best cities to buy a rental property for investment.
And, there's a reason why buying Florida investment properties can be rewarding. The state offers home buyers lucrative return on investment on their properties. No wonder, Florida is a popular place for people to visit and retire.
But, all said and done, you do need to understand homeownership in Florida. In this article, we will help you simplify the home buying process with some basic steps. Navigate through them and purchase the home of your dreams!
In all probability, you'll be looking at some of the best loan options to buy a home in Florida or any other place for that matter. The first thing you need to keep in order is your credit report. Loan lenders use your credit score and other details to decide whether to give you a loan or not. A good credit report reflects how you are managing your finances.
Step 1: Evaluate your financial situation
Before you go to a lender for a mortgage loan, it's important that you know your credit report inside out. Make sure it doesn't show late payments, defaulted lines of credit, or bankruptcy. These entries will destroy your credit and your chances of getting a home loan.
Read more: How long does it take to improve your credit score
Step 2: Understand the process of getting a loan
In order to make your home buying a hassle-free experience, you need to find the right lender, loan type, and mortgage rate. The best method is to compare all the mortgage products available. Visit different banks or mortgage brokers for the best mortgage rates. Never go with the first quote you receive. Take your time to shop around when buying a Florida home.
Read more: How to get bad credit mortgage loans
Step 3: Get pre-approval for a mortgage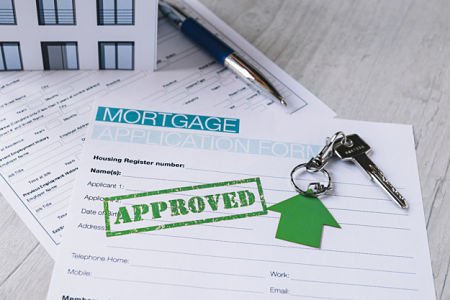 You need to understand the difference between being pre-qualified and being pre-approved. A mortgage loan pre-qualification means that you are qualified to obtain loan approval. It's determined by your Income-to-Debt ratio as well as your assets. Also, the amount of down payment you're willing to pay.
Pre-approval, on the other hand, is when the lender asks for documentation of your income and assets (W2s, paystubs, bank statements, asset statements, etc.) — verifying your creditworthiness. They will then run a credit check on you. After the pre-approval, you'll know exactly how much money you can borrow for a home loan.
Read more: The all-important mortgage questions you must be aware of
Step 4: Make a list of your requirements
The next step is to understand the real estate market in Florida and have a clear picture of your wants and needs pertaining to the new home. You can also list out the things you absolutely do not want. It will help you narrow down your choices.
Give a good thought to parameters such as the number of bedrooms and bathrooms, home design, style, and size, floor plans, kitchen layout, the size of the yard, the type of flooring, and amenities near you.
Step 5: Hire a reliable real estate agent
Working with an experienced realtor is one of the most crucial decisions when it comes to buying a home. Having a real estate agent who's knowledgeable and skilled during the home buying process is important. It will impact how quickly and successfully you'll be able to buy a home in Florida.
Read more: Words and phrases every home buyer should know
Step 6: Begin your search for the perfect Florida home
Your realtor will send you listings that they think may be a good fit. On your part, you can also search or visit your neighborhood and surrounding areas to see if there are any good houses on sale. Once you compile the list of homes you want to see, you can take your realtor's help to schedule walk-throughs and tours of the houses. Your agent will also help you get answers to any questions you may have about the property in question.
Read more: Manufactured Home Financing
Step 7: Check the comparable sales records
Looking at comparable sale prices of similar homes in that neighborhood sold in the recent past will help you get a better perspective on things. You will understand if the price the home seller is asking for is justified or not. Armed with this knowledge, you can get some leverage when negotiating the final sale price.
Step 8: Make your first offer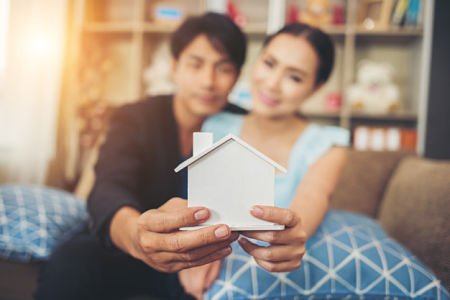 Your realtor can help ensure that everything goes smoothly when it comes to making an offer on a house, handling escrow payments, or the paperwork. Find out when you can schedule the home inspection for your specific area. That way, you can find out if there's any problem with the property. Generally, the buyer pays for the inspection.
Check the home for roof damage, termites, water damage, foundation issues, and so forth. Ensure that your purchase contract allows you to cancel the real estate transaction without any penalty if you find a major problem with the home.
You may want to renegotiate the home's purchase price to include the cost of home repairs. Once your offer has been accepted, be in constant touch with the realtor and the home seller to see if everything is going according to the plan.
Read more: Best neighborhoods in Tampa
Step 9: Do a title search and obtain title insurance
Title insurance will protect you and your lender in case the home seller does not have a clear title or ownership of the home. Without title insurance, you could lose the home if the seller is unable to transfer full ownership of the property to you.
Imagine the scenario that a disgruntled ex-spouse or a family member left out of a will, makes a legal claim to the property after you've bought it. A good Florida title insurance company will safeguard you against such situations.
Read more: Florida insurance crisis
Step 10: Sign the closing papers
During the closing, both the buyer and the seller need to review and discuss the relevant details and sign the sale contract. It's important that both parties read the fine print carefully in the paperwork.
Make sure that the final closing costs, mortgage interest rates are correctly mentioned, and that there's no prepayment penalty on your mortgage loan.
Read more: Why are Florida homes so expensive
Last thoughts
Hooray! The Florida dream home is now ready to be yours. Warm weather all-year-round, lovely beaches, nicely sized homes that are inexpensive by international standards — what more could you possibly want?
We hope these steps will help serve as a general home-buying guide for you — offering insights into the home-buying process. Keep in mind that you need to ask as many questions as necessary before buying real estate. And, most importantly, never sign anything you do not understand.
Read more: Tips for negotiating when buying a home in a seller's market
How to buy a home in Florida: Step-by-step buyer's guide
was last modified:
June 5th, 2023
by
Recommended