Best neighborhoods in Tampa that offer family-friendly homes
Tampa city in Florida is among the best vacation spots in the United States. But, did you know, it's also a great place to live long-term? The place offers its residents good living conditions, great weather, ample employment opportunities, fun beaches, and lots of local amenities. Once you've decided to move to the Big Guava or the Cigar City, as it's lovingly called, you'll want to look for the best neighborhoods in Tampa to settle down in. Right?
Well, that's exactly what we'll do in this guide. You'll find a list of some of the best neighborhoods in Tampa to help you decide which one is suitable for you and your family.
Life in Tampa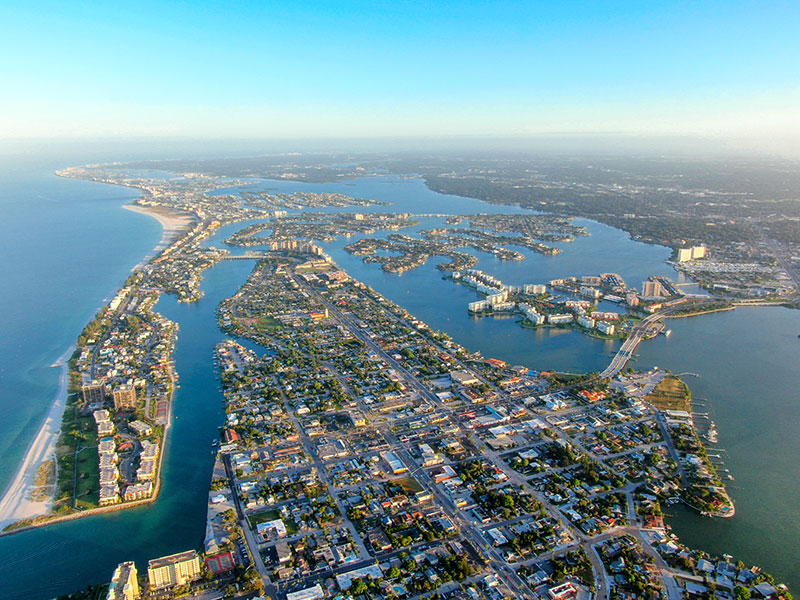 Since many people move to the Tampa Bay area from all over the country, the place is like a melting pot. And that's why you'll find most Tampa residents welcoming and friendly.
With sunny weather, mild winters, great food, and easy access to the beaches, the city is ideal for families, retirees, and professionals.
The pristine beaches along the Gulf of Mexico, the Hillsborough River, and a wilderness preserve offer a lot of opportunities for boating, picnicking, biking, and fun outdoor activities.
Moreover, Tampa has some really good restaurants, public schools, shopping areas, and most importantly a low crime rate. In fact, some of Florida's safest neighborhoods happen to be in Tampa.
In terms of housing and finding a new home, there are a lot of options to choose from — from downtown Tampa apartments to beach condos and suburban houses with yards.
The Tampa real estate market is flexible enough to cater to every resident's wants and needs. Basically, there's something for everyone. The average home price is around $314,900 — of course depending on the neighborhood you choose.
Moving to Tampa is a great decision, but choosing which part of the city you want to live in is a difficult one. To make your choice a little less overwhelming, we have some of the best neighborhoods in Tampa for you.
Read more: Turn guest house into an Airbnb
Hyde Park
One of the best and the most prestigious Tampa neighborhoods, Hyde Park is situated on Bayshore Boulevard, the world's longest sidewalk connecting to Downtown Tampa. The residents of this historic neighborhood get to enjoy a safe neighborhood, friendly neighbors, and a strong sense of community.
The living area is home to several highly rated public schools, sports complexes, and parks. And, the famous Hyde Park Village has some of the most fantastic bars, coffee shops, restaurants, and shops.
Palma Ceia
This is one of the safest Tampa neighborhoods with a 74% less crime rate than the average rate in Tampa. Moreover, this residential area has some great high schools. It's ideal for families as it offers everything they would need. That too at a walking distance. The South Tampa area has great parks, playgrounds, and opportunities for outdoor recreation activities such as golfing and walking.
St. Petersburg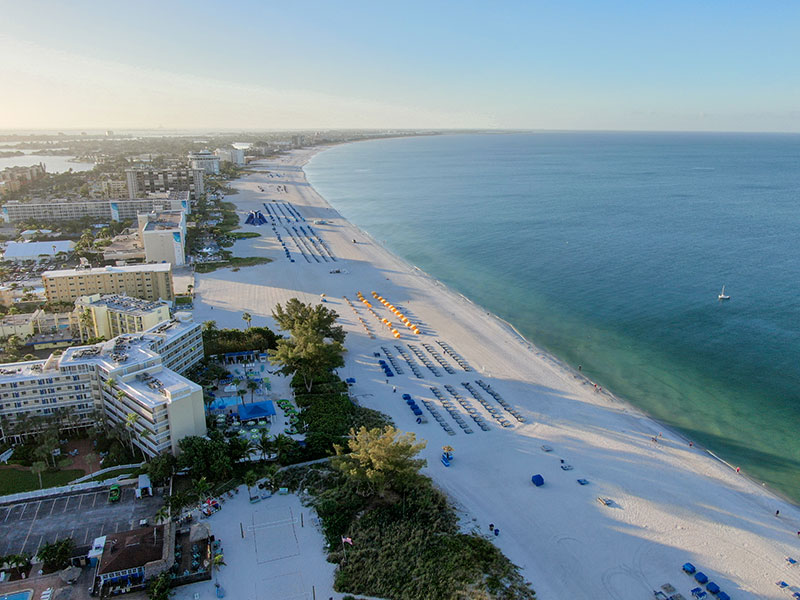 This beach town is beautiful. The pleasant weather, boating, fishing, and golfing make it a dream destination for retirees, professionals, and families alike. Most importantly, it has above-average schools and affordable housing. In fact, most artisans buy fixer-uppers and renovate them to lead a comfortable life. Of course, you can choose from beach cottages, high rises, and quaint bungalows — depending on your budget.
Read more: How much house can I afford on 120k salary
Tampa Palms
This master-planned community is located north of downtown Tampa, along the Hillsborough River. If you're looking for safety, affordability, and amenities, Tampa Palms is for you and your family.
The children-friendly neighborhood has highly rated schools, including the popular Tampa Palms Elementary School, child care centers, swimming pools, tennis courts, and parks such as the Lettuce Lake Park.
SoHo
If you want to live in Tampa and want to enjoy the city's eclectic vibe to the fullest, South Howard Avenue aka SoHo is for you. It's a haven for foodies, shoppers, and those who love vibrant nightlife. Soho's walkable village is an entertainment and residential district. The trendy neighborhood has great bars, restaurants, and hotels.
Downtown Tampa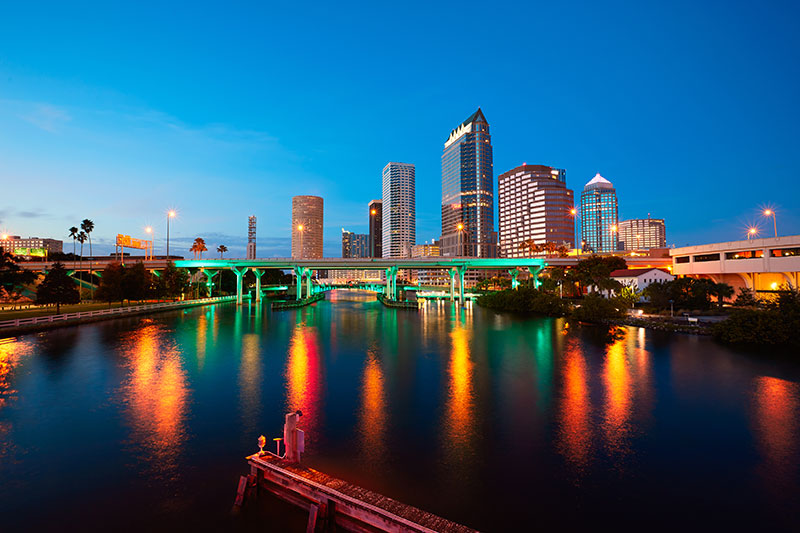 If you want to experience this city's energy, the Downtown district is for you. The place has a spirited vibe — thanks to the Curtis Hixon Waterfront Park that hosts popular festivals, cultural celebrations, and the famous Gasparilla Parade.
There are various apartment buildings that offer a variety of living experiences. Most residents prefer being outdoors after work hours — enjoying the waterfront access and green spaces.
Ybor City
The historic Ybor City has a lively Cuban feel — thanks to the fact that it was formerly a center for cigar manufacturing. The area has fantastic restaurants, bars, cafes, cultural venues, and entertainment hubs. Plus, there's Ybor City Museum and State Park that will appeal to people of all ages.
The urban neighborhood attracts more renters than homeowners — ranging from students to young professionals, business owners, and doctors. There's a great sense of community in this residential district.
Read more: Criteria must a student fit before renting
Seminole Heights
There's a sunny, bohemian vibe in this Tampa neighborhood. The residential area is quirky, young, and vibrant. It invites people from all walks of life — including young families, artists, musicians, and professionals. Due to revitalization efforts, the place has witnessed a huge transformation over the last few years. Today, it offers its residents safety (with low crime rates), affordable cost of living, and proximity to the best beaches.
Lutz
This suburb may be slightly outside Tampa city but it offers its residents a safe environment, top-rated schools, affordable homes, and plenty of amenities. Some of the best high schools in Tampa are near Lutz.
The neighborhood has a small-town feel that your family will definitely appreciate. What's more, they can enjoy a beautiful day outdoors — thanks to the Brooker Creek Nature Preserve and Lake Park. Moreover, there are beautiful golf clubs, tennis courts, and fitness centers for the entire family.
Channel District
This place is meant for families as well as young professionals. It's a safe neighborhood with a population of around 4,000 residents. Renting a house is more common than homeownership. And, outdoor enthusiasts can have a good time as there are several parks and venues for outdoor recreation. The public schools here are above average.
West Meadows
West Meadows offers affordable housing, good kid-friendly amenities, above-average elementary as well as public schools, and a suburban-community feel.
The West Meadows Community Club has good playgrounds, a fitness center, a swimming pool, and a sports complex for tennis, baseball, basketball, and soccer. The whole family can enjoy these activities with fervor.
Harbour Island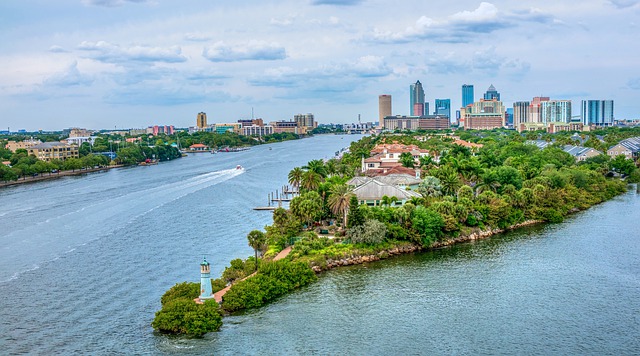 Harbour Island is a private residential area with a population of just around 4,000. You can choose from a variety of house styles to suit your requirement. You can opt for condos, apartments, single-family homes, or even large houses.
The island is popular for its bars, restaurants, and seafood. This neighborhood is walkable, safe, family- and pet-friendly.
Read more: Single family home property management
Davis Islands
Davis Islands is an affluent neighborhood — away from the hustle and bustle of city life. You can enjoy good beach amenities, outdoor recreation activities, and great food.
The living area has a laid-back and relaxed vibe, with residents enjoying boating and sun-filled days. No wonder young professionals, retirees, and families flock to this amazing neighborhood.
Clearwater
Clearwater is a beach destination with beautiful white sands and sunny weather. Apart from the year-round outdoor activities, the neighborhood offers its residents good job opportunities and a favorable housing market. With a good school system and a diverse community, it's a great place to raise a family.
Hunter's Green
This gated, safe neighborhood has a lovely suburban vibe. You can find good schools, a low crime rate, lots of walking trails, great restaurants, and parks. Your children and pets will love living in this part of Tampa. It's an ideal neighborhood for families as well as professionals.
Read more: Buying a home as new parent
Carrollwood
This suburban neighborhood may be large but it offers a lovely small-town feel. There are good schools, affordable housing (with median home prices of about $250k), and tons of shopping as well as dining options. Plus, there are great avenues for outdoor fun in this safe neighborhood.
Read more: The best neighborhoods in Sarasota
Last thoughts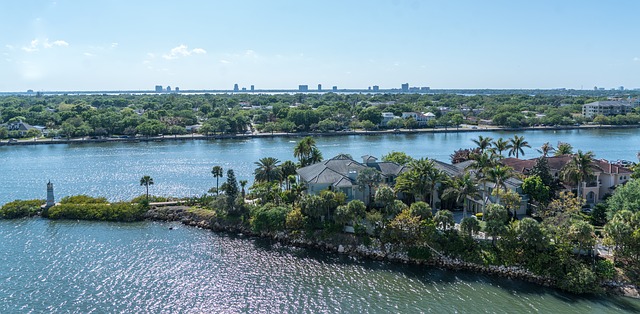 Moving to a new place can be difficult. Especially, when it comes to looking for a good home to live in. The process becomes even more overwhelming if you're planning to move with your entire family. You'd want to decide on a particular house style, cost of living, neighborhood safety, the right schools, and the convenience of the location.
Well, you can choose from any of the best neighborhoods in Tampa mentioned above, and lead a comfortable, happy life.
Read more: Best neighborhoods in Cleveland
Best neighborhoods in Tampa that offer family-friendly homes
was last modified:
October 10th, 2022
by
Recommended