How to turn your guest house into an Airbnb
Having a guest house on your property can be a great way to earn extra money. Although leasing it to a long-term tenant can provide a steady stream of income, the house may not be available for your guests when you need it. Listing your guest house on Airbnb can give you the best of both worlds.
By becoming a property manager of your own guest house on Airbnb, you can block off days when you know you'll need the property for your own use. You can also list your guest house seasonally to accommodate your schedule.
Launching an Airbnb business involves more than writing a listing and booking guests. Read on for the best ways to convert your guest house into an Airbnb that will attract travelers and help you earn extra income.
Research the local market
The first step to setting up a successful Airbnb is to research the local vacation rental market. As you scroll through the listings in your area, make note of the type of properties offered, the amenities provided, and the price of comparable homes. Pay extra attention to listings with the highest overall ratings. Conducting research upfront will help you decide what information to include in your listing, how to market the property, and how much you should charge.
When setting a price, strike a balance between what will appeal to renters and what will be profitable for you. This is also a good time to decide who will be responsible for cleaning. You can ask guests to clean their space, or you can charge them a cleaning fee to compensate you or a cleaning service.
Choose attractive decor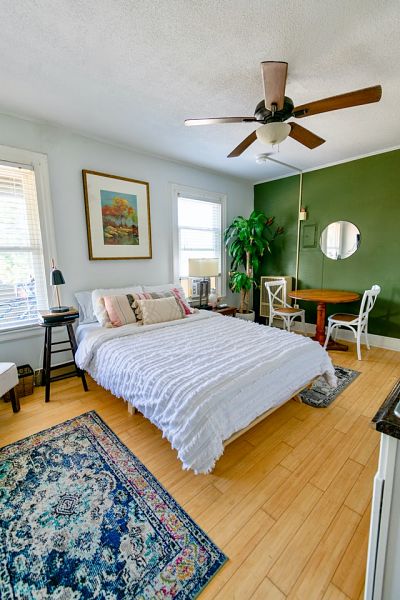 Airbnb's offer travelers a unique experience that they won't find at a hotel. That's part of what makes them so popular. Having attractive and memorable decor is one way you can make your property appeal to travelers and stand out from the rest.
When choosing decor, play to the property's strengths. If you are located near a beach, you can decorate in a light, airy, nautical style. If you are in a wooded area, make it a rustic retreat. You can also pick a theme that honors your community by featuring local artists or a favorite sports team.
As you select furniture, look for pieces that are comfortable and durable so you don't have to replace them frequently. By choosing pieces that serve multiple functions, such as a sofa bed, you can maximize your space and appeal to travelers looking to house large groups on a budget.
Offer amenities
To make your guest house stand out, offer amenities, such as a hot tub or pool, that enhance the traveling experience. Highlight charming features, including heated floors and fireplaces. Don't overlook conveniences such as free parking, refrigerators, microwaves, coffee makers, and French presses.
If you are purchasing a new property with a guest house, you may be able to negotiate a home buyer rebate with your agent and use that extra income to add amenities to your property. Not only will this cut down on your costs upfront, but you can also write off some of the expenses on your taxes.
Appeal to working travelers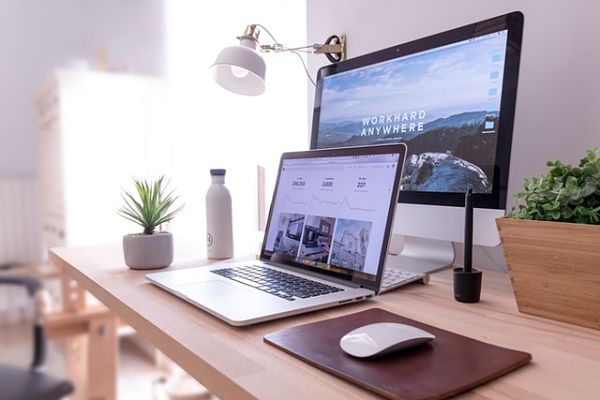 Although many employees on business trips will appreciate relaxing amenities, such as a fireplace or a hot tub, they will likely care more about amenities that will help them do their work. That includes a strong WiFi connection, a wireless printer, and a designated space for work. You can also win over working travelers by offering a washer and dryer, an iron and ironing board, and a closet for hanging business clothes.
Create a budget
As with any investment property, it's important to establish a budget from the start. With an Airbnb, you will need to pay taxes and hosting fees, as well as maintenance and renovation costs.
If you are a first-time homebuyer, you may be eligible for perks that will help you make repairs to your guesthouse before listing. For example, first-time buyers in Pennsylvania can put down as little as 3.5% on a home, freeing up savings to invest in their property.
In addition to big-budget items, don't forget to account for a supply of linens, toiletries, paper products, and utensils that will make your property more comfortable and functional.
Establish property rules
Include property rules that you will enforce in your listing. Rules may include check-in and check-out times, a noise curfew, and common areas guests can access, particularly if you're offering them use of the main house.
Take excellent photos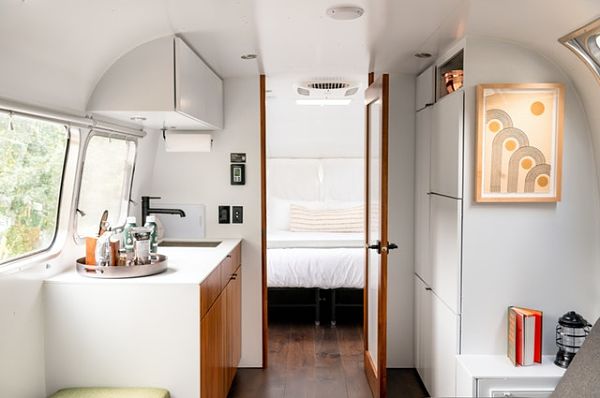 Once you have your property ready to list, take high-quality photos that show off your guesthouse at its best. If you can afford it, hire a local photographer who specializes in real estate or property photos.
If a photographer isn't within your budget, you can still take high-quality photos yourself. Be sure to use natural light, include plenty of horizontal photos, and experiment with taking photos from different vantage points. Photos, more than anything else, will be your best marketing tool.
How to turn your guest house into an Airbnb
was last modified:
October 14th, 2022
by
Recommended