Should you rent out your home on Airbnb?
With almost 7 million listings around the globe, Airbnb has become not just the preferred option for many travelers but also for homeowners looking to capitalize on renting out all or part of their home or investment property.
In a recent survey, 54% of homeowners said they'd consider renting out their property on Airbnb. Another 82% believe Airbnb is a good way to make money from their property.
If you're considering listing your home or investment property on Airbnb, you're not alone. Bookings on Airbnb are surging thanks to loosened pandemic travel bans and pent-up demand, making it an ideal time to test the Airbnb waters.
But before you jump in, realize that renting out all or part of your home on a peer-to-peer platform such as Airbnb comes with its own set of pros and cons, which should be considered carefully before deciding if it's the right move for you.
Benefits of renting out your home on Airbnb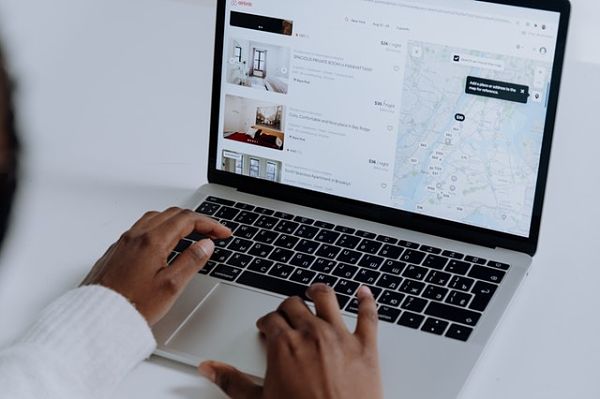 Some advantages to listing your home on Airbnb include:
Additional income: The most obvious plus is the extra income to be gained by listing your home. Keep in mind that monthly income can vary widely, anywhere from $200 to $10,000 per month or more based on a variety of factors.
Flexibility: You control when and how often you host and can coordinate your home's availability with your personal calendar (great for a vacation home you intend to use yourself, for example.) You also have the ability to set your own pricing and adjust it to reflect peak or off-season times of the year.
Can be more lucrative than long-term rentals: If you charge an average of $150 per night for short-term rentals and $1,000 per month for long-term rentals, you'll make significantly more money booking short-term stays, especially if you're located in a popular destination with a "peak season" and the pricing to go with it. However, this assumes your rental is always fully booked, which is risky with short-term rentals.
Troublesome tenants are short-term: Even the best efforts at vetting both short- and long-term renters don't prevent the occasional bad apple tenant. With a short-term rental, rest assured they'll be on their way in a few days, hopefully with a minimal amount of headache. A bad long-term tenant is trickier, and you may be stuck dealing with them through the term of their lease.
Tax deductions: Repairs, maintenance, supplies, fees you pay to Airbnb, even a portion of the depreciation of your home or mortgage interest can be written off your taxes. Document all business expenses and keep impeccable rental records. The ins and outs of property tax are complex and ever-changing. Consult a professional to make sure you're positioned to take advantage of all applicable tax breaks.
Read more: A renter's guide to the best neighborhoods in Chicago
Drawbacks of renting out your home on Airbnb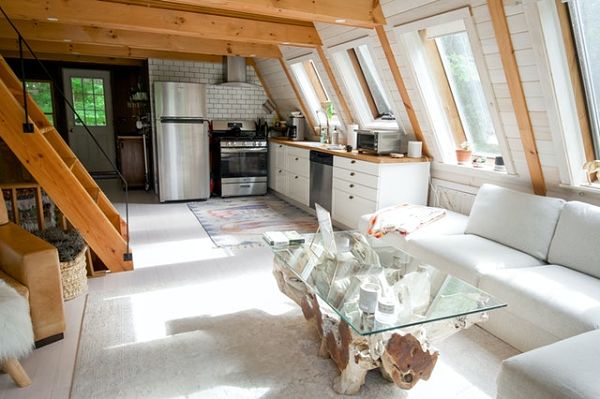 And then there are the potential downsides to listing on Airbnb which include:
A less stable income: Short-term rentals offer the opportunity to make more money, provided your unit is consistently booked. Odds are there will be periods when your unit is empty, which means your income will fluctuate, too.
Riskier renters: With a long-term rental, you can require potential tenants to comply with a background check, provide references and pass a credit check. In a short-term rental, you can read your renter's peer reviews and require a substantial security deposit, but you can't always know who's staying in your unit. Long-term renters are more likely to treat the home as their own, while short-term vacationers know they'll be gone in a matter of days and may treat your property with less care.
Some municipalities or HOAs don't allow it: The by-laws in many homeowner's associations may prohibit short-term rentals, and some cities have outright bans or require additional licensing, zoning permits, and fees. Check your local ordinances before you inadvertently break any laws surrounding short-term rentals.
Upfront costs: At a minimum, guests are expecting fully furnished accommodations with reasonable amenities, which may mean some upfront investment on your part. Consider upgrading older mattresses, boosting spotty Wi-Fi, or investing in a newer smart TV. Replace worn carpeting with something more durable and stain-resistant if you're planning to rent to families with kids or pets. Amenities such as a high chair or booster seat, baby gates, and a portable crib will make your listing a favorite for families with children, as it saves them from having to haul those items themselves.  
Read more: Should I sell or rent my house? A comparative analysis
Other considerations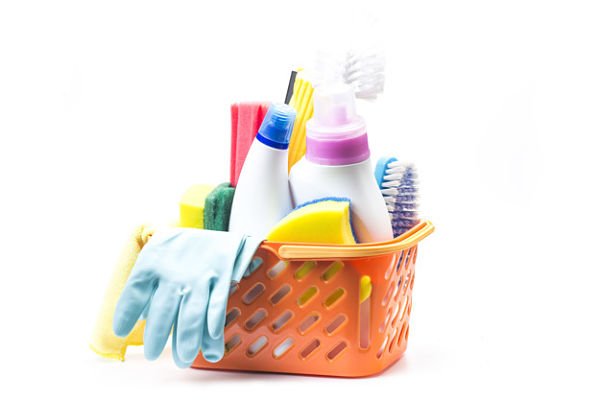 There are a few other factors to consider before deciding if Airbnb is right for you, your budget, and your financial goals.
Assume that ongoing costs will eat up 10%-15% of each rental fee. Supplemental insurance specific to vacation rentals, for example, may be required to extend coverage beyond the traditional homeowner's policy. You'll want to make sure you have the right coverage to protect you from damage, theft, or other liabilities.
A professional cleaning service is an added expense but a good idea if you're not going to be available or willing to prep the unit for the next guest after the last one leaves.
With more wear and tear on your property, expect more frequent maintenance and emergency repairs. Again, if you're not able or willing to do this kind of hands-on work, make sure you have a reputable, skilled handyperson on your team who can.
Household supplies need to be replenished or replaced. Bath towels, bedsheets, pillows, and blankets should be in good repair. Toiletries such as soap, shampoo, and toilet paper should be fully stocked as well as cleaning supplies, laundry detergent, paper towels, and hand soap and basic pantry supplies. Expect to replace little things that go missing or get broken.
Be realistic about your expectations
Is your rental in a travel hotspot, or are you offering a unique one-of-a-kind experience? If not, you may need to manage your expectations on how much you can really earn.
Be honest about how prepared you are to handle the fluctuations in income. Most Airbnb hosts treat their rental income as "supplemental" or an added bonus to their more stable income streams. If you're not in a position to weather a dry spell or make it through a slow offseason, Airbnb might not be a good choice for you. Though you could potentially make more money with short-term rentals, a long-term lease provides guaranteed income each month the property is occupied.
A thriving Airbnb rental listing can become a lucrative revenue stream if you're willing and able to put in the time and work required. Ultimately, you'll need to weigh the risk/reward ratio against your reasons for wanting to list your property on a platform like Airbnb and decide if opening your home to short-term renters is a good fit for you and your financial goals.
Read more: 6 expert interior design tips to attract tenants to your home rental
Should you rent out your home on Airbnb?
was last modified:
January 24th, 2022
by
Recommended