6 Expert Interior Design Tips to Attract Tenants to Your Home Rental
Interior design is one of the most important considerations people make before deciding to rent a home. If you have an apartment or house you want to put up for lease, then you should consider sprucing up its appearance. You have to maximize the space you have to create an aesthetically pleasing environment that tenants will fall in love with.
For every day you leave your home rental vacant, the more potential income you'll lose. With the recent dip in the sales during the pandemic, this opportunity is something that you just can't afford to pass upon. Whether you're planning to attract long-term tenants or short-terms ones, designing your home rental is an important step in attracting customers to your small business.
With that said, here are some of the best expert design tips to attract tenants into your rentals:
1. Curb Appeal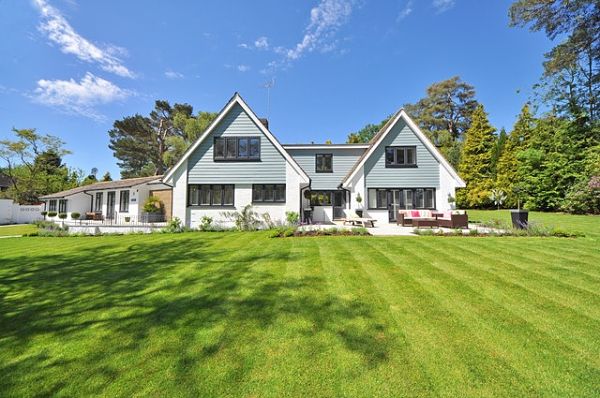 The first thing that people see in a home is its exterior. The first impression does a lot of potential renters. With that, you have to make sure that it's attractive enough to make the renters want to come inside to see more. Here are some ways you can improve your rental home's curb appeal:
Cut overgrown grass and pull out the weeds
Keep it clean and remove the trash and garbage
Add plants to the lawn and treat the grass to make it look lively
Repaint your home's exterior
If budget is not a problem for you, consider landscaping to give your whole front yard a boost. Not only will it attract renters, but it can also increase the home's market value if you plan to sell your home in the future.
2. Choose the Color of Your Walls Wisely
It's amazing how a $25 paint can do to your home. Painting your walls is important to instill a homey vibe in the home. If you're looking for the best way to transform the appearance of your house, try your luck with repainting. It can revive old walls and brighten up the whole house.
When painting, experts recommend going for neutral colors like beige or white and accent it with a darker color like brown or grey. People may have different color preferences, so choosing bolder colors for your house walls are a major deal-breaker.
Of course, you don't want your paint to fade away any time soon. With that, it's better to use paint with a silk finish. It's known to last longer than other types of paints and it's easier to clean and maintain.
3. Upgrade Your Kitchen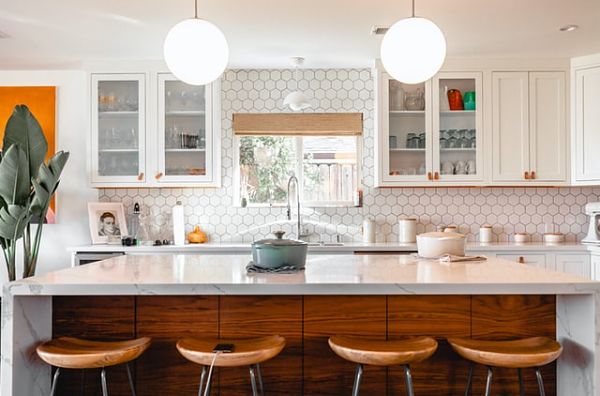 The kitchen is the heart of your home and sometimes, it's the main selling point. Renters, including couples and families, often look for modern kitchen styles in apartments. Since it's probably where they will spend most of their time with their family, they must pick a home having not just an aesthetically pleasing kitchen, but also a functional one.
If you're on a budget, you don't have to go all out in remodeling your kitchen. Sometimes, all it needs is a little bit of cleaning, painting, and rearranging. Look for modern kitchen designs on the internet and follow them. While you're at that, you can also browse through different stores online and find a bunch of inexpensive kitchen stuff your guests or tenants can use.
4. Revamp the Bathroom
Aside from the kitchen, the bathroom is also an important part of the decision of renters. If it looks outdated, dirty, and unmaintained, it can chase your renters away. If the bathroom sink and tub don't match, it can take the whole beauty of the bathroom away. One way to remedy it is to paint it with epoxy so they will match. Make sure to choose a color closest to the color of your bathroom. If you have some extra cash to spare, hiring a professional can give you a more precise and better result.
Moreover, stains on your tile grout can also discourage renters. Always check the floors if the grout needs cleaning. Replace old shower curtains and bath mats, as well. Aside from that, make sure to fix leaking pipes, if there are any. No one wants to deal with a damp bathroom floor.
5. Refurbish the Floors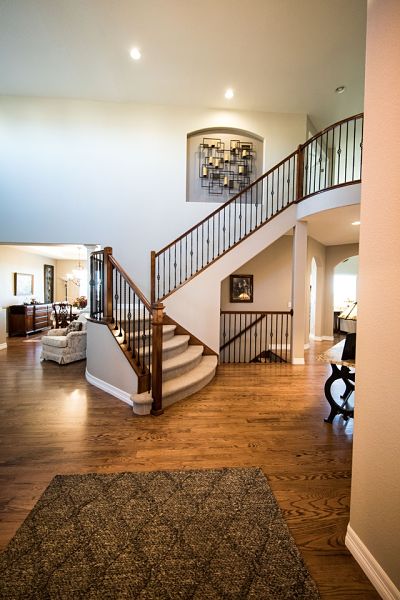 Old, creaking floors are a big turn-off for renters. It's loud and can make your home look older than it is. Since the floor runs throughout the entire house, the potential tenants can easily spot its condition. That is why you, as the owner, should make sure that the floors are fixed before renting the home out.
If you're replacing your floor, try to match the color to the color scheme of your home. As much as possible, stick to neutral colors, or the ones closest to the color of your walls. Hardwood floors give a home a timeless look, so consider investing in that, too. It's durable and can last years, as long as it's properly maintained.
Read more: Vacation home designs by architect
6. Lighting
A well-lit house is a well-liked home. Many people often ignore this important home improvement aspect. Proper lighting can create a warm and welcoming ambiance to the dwellers. It can set the mood and affect the overall atmosphere of the house.
It's also important to create a variety of lighting styles in the house. For instance, for the study area, you can install an overhead light to make reading easier. You can also add lighting to spaces in your home that you want to emphasize.
Don't forget to consider natural light in the design of your home, as well. Most renters want to live in a house that gets an adequate amount of sunlight, especially in the summer.
Read more: Keeping your vacation rental
Conclusion
Your home's interior plays an important role in attracting renters to your small business. If your house looks shabby and worn out, chances are, renters are more likely to move on to their next prospect. You don't have to spend a lot on renovations. You can simply repaint and replace old and outdated things in your home to give it a brand-new lease on life.
Keep these simple tips in mind when redecorating and improving the look of your home. Don't do everything at once if the money is tight. Remember, success doesn't happen overnight for small businesses. You can start remodeling your rental home one area at a time. Eventually, you'll be able to cover the entire house and create a visually appealing and highly sought-after rental home.
Read more: Can a tenant hire a contractor? And who foots the bills?
6 Expert Interior Design Tips to Attract Tenants to Your Home Rental
was last modified:
June 13th, 2022
by
Recommended