Half bathrooms, or powder rooms as they're also commonly called, are an important and sometimes overlooked space in your home. They may be small but they are one of the rooms in which family and guests will most often see and use during their stay. Half bath remodel is ignored most of the time but you should be aware that a well-designed and decorated powder room can certainly have a big impact on the overall look and function of your main floor.
During a renovation or remodel, you want to get the best bang for your buck. You'll want to ensure that every dollar spent is spent wisely and invested into features and fixtures that will go a long way towards improving this small space. A well-designed room will not only provide you and your family with years of enjoyment but can also add value to your home when it comes time to sell. Typically located on the main floor of the home, this is one room that gets noticed by potential buyers; a shabby half bath can be the difference between a quick sale and a home that sits on the market for much longer than any seller anticipates or wants.
A good plan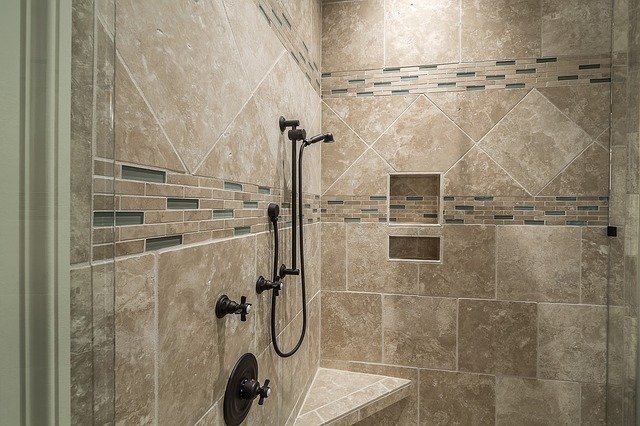 Before that first paint can is even cracked you need to come up with a good plan. This stage could involve a decorator or a contractor if you're not sure what types of renovation your half bathroom space will accommodate. If your bathroom fixtures are in great shape and aren't dated, you can probably use them in your new space, but if you're not sure how old they are or they are showing signs of having seen better days, it might be a good idea to switch them out. You'll also want to ensure that your drywall is up to snuff for features like a steam shower if this type of upgrade is on your radar. A contractor with contacts in the electrical, plumbing and carpentry trades will be worth his or her weight in gold. They will even be able to help come up with creative ideas on how you can incorporate all that you want in the space provided and suggest other improvements that they see in other homes.
Read more: Great 3/4 bathroom floor plan ideas by an architect
Budget
During any renovation it's very important to know how much money you have to work with, so sit down and make a budget that is both practical and realistic. Make a list of the highest priority items and share both your budget and your list with your contractor so that you're on the same page. It's not rare for unexpected expenses to rise and your budget should allow for some wiggle room.
Floor
Because the half bath is a relatively small space, it's often the best spot to make a statement with high-end flooring. Check out the range of beautiful tiles from ceramic to slate and think about how the floor will work with your cabinetry and fixtures.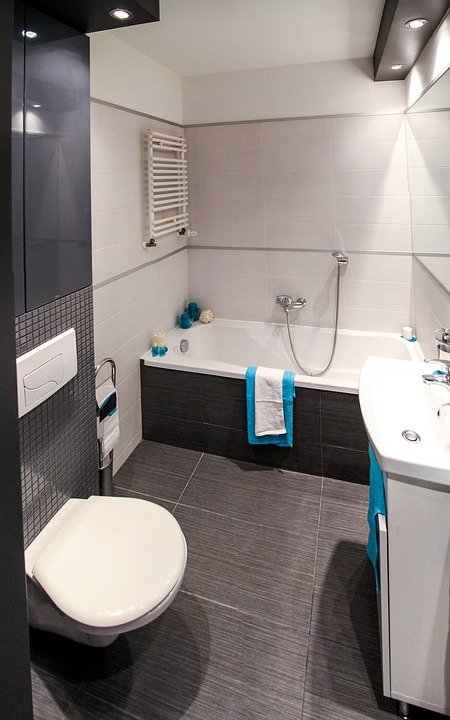 Read more: Laminate vs hardwood flooring better option
Paint
Often one of the biggest and most financially feasible renovations is to paint your space a different color. If you've been putting this one off, you'll be pleasantly surprized at the level of impact a new color can make. Don't stop at the walls; your trim, baseboards and door can often benefit from a new coat of bright white paint. Buy the best paint that you can afford; cheap paint is not a good deal as it is far thinner and requires more coats than a good, thick paint will provide.
Read more: Garage paint ideas
Fixtures
This is one of the most important aspects of your bathroom renovation, and the options are almost limitless.  If you're looking to add some luxury detail, this is the place to do it, whether you opt for a bidet style toilet, high-end taps, or even a steam shower.  Often a half bathroom that won't allow for a full tub will certainly allow for a stand-up shower, and this can make the world of difference in the function and enjoyment of your home.  Upgrade to a steam shower and you've certainly made a statement with a fixture that will give the whole family both a place to relax and numerous health benefits.
Your towel bar, taps, toilet paper holder and hooks should all match and be complimentary to both the style of the bathroom and the style of the house at large.
Read more: Bathroom baseboard
Cabinets and shelves
If your budget allows for a new vanity or cupboard, go for it. If, however, you need to be more creative, most vanities can be sanded, primed, and painted. Or, if the vanity itself is in great shape, maybe a new set of hardware is all that's required to make it shine again.
Factors to Consider during a Half Bath Remodel
was last modified:
August 2nd, 2022
by
Recommended