Seven Tips to Ensure Child Safety During Home Renovations
Construction sites generally tend to be accident-prone zones, and your home during a renovation is no different. The presence of dangerous items like large equipment, power tools, dust, and debris makes home remodeling potentially hazardous, especially if it's a home with children. So how do you keep kids safe while renovating your home? Here are seven tips to ensure child safety during home renovations.
1. Talk to your kids
If you have young children at home, the first thing you ought to do is sit them down and talk to them about the planned renovation. Explain what parts of the home will have work going on, and why they need to stay away from the renovation area.
While you will still need to monitor them and maybe even enforce a little discipline periodically, they will at least be aware of why they ought to stay away from certain parts of your home for a while.
2. Renovate during school hours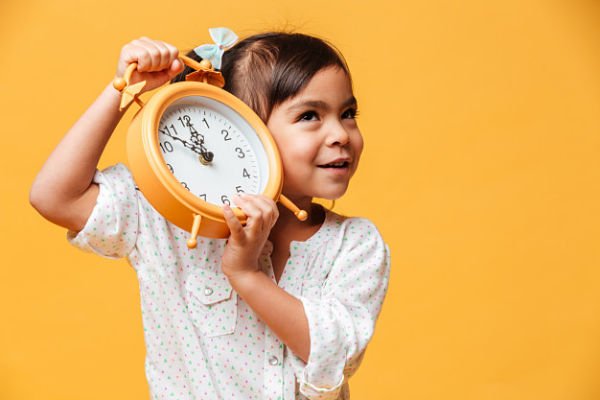 Plan your renovation schedule around your children's school hours. A lot of accidents can be avoided if the kids aren't around at all when the work is going on.
Planning for your contractor's workers to finish a large part of the work when your kids are away at school will allow you the mental space to oversee the renovations without having to keep one eye constantly on your kids to ensure their safety.
Let us help you find the best contractors in your area. Try Kukun's Find a Pro
3. Keep a room handy
While you will have to cordon off the work area until the remodeling is complete, make sure you have at least one room available for your kids to use.
Even if you do plan the construction schedule around their school hours, they'll still need a clean and safe place to do their homework, play, and well, just be children.
Consider setting up a makeshift snack kitchen in the room as well, especially if you're renovating your kitchen. A microwave oven, refrigerator, snacks, and maybe even your pets' food and dishes ought to be sufficient to tide through the renovation period.
Home Renovation Cost Estimator
Sorry, we currently don't have that project at our disposal.
---
You can take a look at our most popular ones:
Water Heater Installation
Exterior Door Replacement
Install Recessed Lighting
Exterior Door Installation
Interior Door Installation
Interior Door Replacement
4. Clean up every day
A lot of potentially dangerous situations can be avoided by just cleaning up on a daily basis. And this responsibility isn't just yours. Your contractor ought to ensure workers clean up after themselves at the end of each working day.
While you may already be hanging plastic sheets and drop cloths on furniture and fittings to keep them from getting dusty or damaged during the renovation process, cleaning the debris underfoot every day will avoid your children stepping on it and hurting themselves.
Make sure the workers stow away saws, drills, and other dangerous tools and the end of each day. That way, even if your kids do enter the renovation zone, there are fewer chances of them hurting themselves.
5. Choose the right materials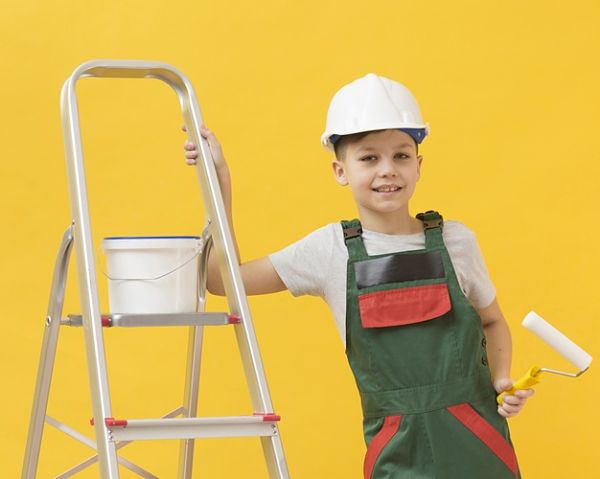 The type of materials you use during your renovation is of paramount importance to the safety of your family. Make sure you stay far away from lead paints and other VOC containing varnishes and cleaning solutions. These are potentially lethal to our wellbeing. Make sure you research safe paints and materials before buying them.
6. Maintain air quality
Keeping the indoor air of your home clean and breathable is very important to protect your family from falling ill by inhaling the dust and other air pollutants resulting from the renovations.
One of the smart things to do is to renovate during the spring or summer months, when you can keep your windows and doors open, allowing your home to be well ventilated.
Vacuuming and cleaning the construction areas on a regular basis will ensure you don't breathe in dust.
Seal off HVAC vents in construction areas to avoid dust and debris entering the ducts and circulating over the rest of your home.
The market has a lot of affordable air purification systems. Consider investing in one of them to ensure your family and you breathe clean air.
7. Time it right
If your partner is pregnant, or if you have an infant at home, put off renovations for a couple of years at least.
Home renovations unearth way too many toxins and pollutants that can be lethal to pregnant women and babies. So if you have to renovate, at least make sure you shift out of the home until the renovation is complete.
Read more: Living on site during renovation
Seven Tips to Ensure Child Safety During Home Renovations
was last modified:
September 30th, 2021
by
Recommended