Tips and tricks for living on site during renovation
Planning a large-scale home remodel, and living on-site during renovation? Well, you can definitely do it but it might mean you'll have to face some amount of inconvenience that although temporary will change your lifestyle for that time period.
The best way to go about living on-site during renovation is to follow some useful tips so that it's easier for you and your family to tolerate the inevitable disruptions of the construction work. It will help you deal with all the dust, noise, and a steady stream of workers in and out of your home at odd times.
Keep in mind that there are both pros and cons of continuing to live in your home. You will have to adjust your living and working spaces until the home improvement project is complete.
We have some useful tips to share that will make staying in your home during a whole-house remodel as safe and trouble-free as possible.
Get to know your contractor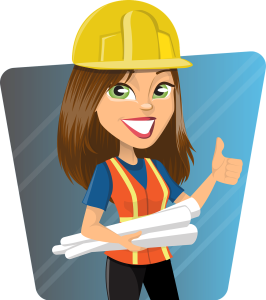 The first thing you need to do is hire a licensed contractor for your home remodeling. During the hiring process, ask them a multitude of questions. A good general contractor will have no qualms in answering all of them. Also, do not hesitate to call your contractor's client references, and check their online reviews.
If at any point of the interview you get the feeling that he or she isn't experienced enough, or lacks the requisite skill level, or has a negative attitude, don't proceed further. It's extremely important that your contractor, the hired subcontractors, and interior design partners are professional, trustworthy, and respectful.
Brief your general contractor
Once you've hired the right contractor, make sure they do not send anyone even remotely questionable to work in your home. After all, when you're living on site during renovation, you will see a lot of workmen coming and going out of your home — people who you've never seen before.
They must respect that they're in someone's home. Your general contractor should give the workers strict protocols to adhere to regarding entering or exiting your home. There should be a single point of entry and exit — preferably with a lockbox.
Keep in mind that good planning will make your house renovation project smooth and less stressful.
Set a time standard
While you wouldn't want any construction delays (that will add to the renovation costs), it's a good idea to plan it in a timely fashion so that it leaves you with some downtime to unwind. For instance, you'd want to eat your dinner in peace with your family. Or, may need a nap time — without the sounds of the construction tools or having working crews in your house.
Sticking to a time standard is a very useful tip when you decide to stay put in your home during a remodel. For example, you can let your contractors and subcontractors arrive early by say by 7:30 a.m. and work till 5:30 p.m. with a lunch break in between.
Designate your work, living, and play areas
Once your construction time schedule is in place, identify the areas under renovation and keep your family away from the dust, noise, and dangers of renovation. You can create temporary barriers, alternate routes, and substitute spaces. For example, it's a good idea to use your guest bathroom during your master bathroom renovation. In fact, you can repurpose some living areas to perform multiple functions. Your living room can be used as a bedroom or a home office while the original space is being done up. Or, you could convert your dining room into a meal prep, storage, and eating space.
Have a renovation-free zone
You must leave a zone, albeit small, that's construction-free. If you decide to stay on the building site during a major renovation, that tiny space can become your haven — a convenient area of the house for a quiet, quick coffee break.
Keep your essentials handy
A full-fledged home renovation means that you will not have easy access to some of the rooms, their storage spaces, and your utilities. Before the work starts, identify the essential items you'll need and keep them with you throughout the project. Also, remember to remove anything that might get damaged during the renovation.
Prioritize the safety of your kids, pets, and the elderly
An effective way to keep the most vulnerable members of your family safe is to assign separate living spaces for them and the renovation team. For example, let your kids, pets, and the senior members use the front door while the back door can be used for the movement of workers, heavy equipment, materials, and fixtures. It's a good idea to make alternative living arrangements for them if possible — especially if you have multiple pets or children whom you cannot supervise all the time.
Make alternate kitchen strategies
If you're planning a kitchen remodel, it can get a little difficult because a house is only equipped with one cooking space in its open plan. You can begin by making adjustments to your menu — switching from heavily prepared meals to cold sandwiches or instant food cooked on an electric skillet. And, don't forget to stock up on nonperishable items and disposable plates. This might also be the perfect time to explore your local eateries!
Make the most of your backyard and outdoor area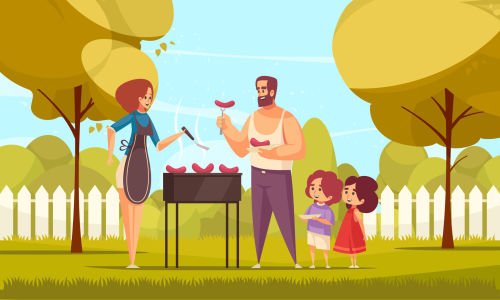 If you're blessed with sizable land and outdoor structures such as a four-season sunroom, a screened porch, or a walled gazebo, you could spend most of your time outdoors — away from the dust, noises, and workers. Make use of your forgotten barbecue grills or fire pits, and solve your kitchen makeover cooking problem.
Think of your home remodel as an adventure
You can either enjoy the ride or be stressed. It's best to make the most of the disruption and chaos. Once you accept the inevitable, it will be easier to be better prepared for the temporary inconvenience.
Organize fun games, spend quality time with your family, and enjoy yourself. Remember, this too shall pass and when it does, you'll have a beautiful house to boast!
Last thoughts
If you're planning to turn your home into a construction zone for a few days, it's important that you know what to expect, and how to deal with it. Keep in mind that living on site during renovation can be done provided you and your home are safe.
Living on site during renovation has several advantages, including keeping an eye on your property, saving money, and asking the contractor the questions you want, and when you want. In fact, it's best if you do not leave your home vacant for longer than 30 days, or else your home insurance may get invalidated.
We hope these renovation survival tips will make your stay pleasant, safe, and happy during the home remodeling. All the best.
Read more: Dealing with constructions in your neighborhood
Tips and tricks for living on site during renovation
was last modified:
September 21st, 2022
by
Recommended