A gazebo is a great spot to enjoy a lazy summer afternoon in your backyard or host a get-together with friends and family. Most importantly, it's a simple yet efficient way to add value to your property. If you're wondering how to build a gazebo in your yard, this comprehensive guide is for you. You'll get to explore all aspects of building a gazebo, including how to go about it and how much it costs.
Keep in mind that constructing a well-designed gazebo can significantly raise the value and the perceived value of any home. Moreover, a gazebo makes your yard unique and creates more outside living space that can be effectively utilized.
Fortunately, building a gazebo is not as hard or expensive as it seems, provided you do it the right way.
Here are a few handy tips and steps to make your gazebo project successful.
Take care of the building permits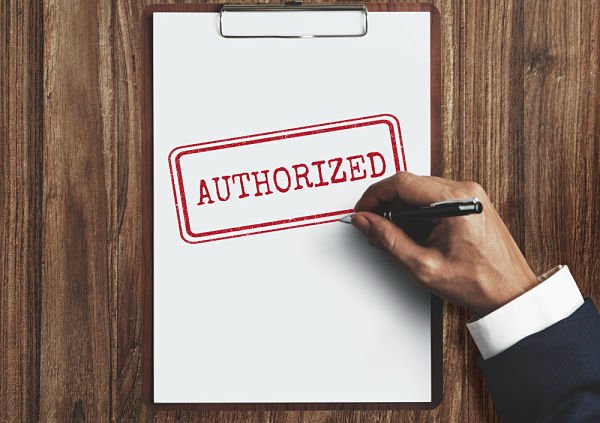 Building permits are usually required when you're constructing an outdoor structure — be it a gazebo, an outdoor kitchen, a sunroom, or an in-law suite. Keep in mind that the building codes and regulations vary from one location to another. For example, in some states, an outdoor structure less than 100 square feet does not require a permit. It's best to check with your local building permit office before constructing a gazebo in your yard.
Be mindful of the utility lines
Before building a gazebo, you must contact your local utility company to identify the underground utility lines. This will help you avoid any damage while you're digging for the free-standing structure.
Plan your gazebo project
Whether you're planning a DIY gazebo project or are assembling a pre-made kit, you need to make a clear and practical design plan. For example, if you want a structure with open sides or a walled one, the gazebo size you want, whether you require a rectangular, round, oval, or the traditional octagonal shape. Also, which material would you want for your gazebo? Once you have your backyard gazebo idea in place, you will get a better idea of how to build a gazebo.
How to build a gazebo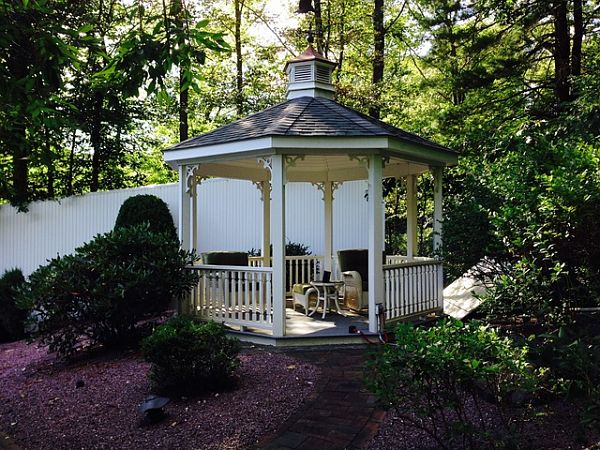 Although gazebos may vary in terms of design, style, size, and type — there are some basic steps to build them.
Prepare the outdoor area and decide on a level base. You can choose to build a gazebo on a concrete slab or on a wooden deck.
Build the base. To have a concrete slab foundation, pour the slab according to the size you want. Make use of metal rebar in the concrete flooring for added strength. Let it cure completely. For a wood base, assemble the boards together, level them, and secure them with screws. Then, lay the decking.
Mark the location of the gazebo posts depending on the plan.
Dig holes for the posts with the help of a post hole digger. Cut them to the gazebo height you want.
Anchor the posts to the ground with the help of quick-setting concrete.
Mount the bracing beams perpendicular to the posts and secure them with two large bolts. Make sure you place the bolts through the post and into the center of each beam. Add the beam in such a way that it joins the posts at the top.
Build the wall sections and raise the walls. Attach them to each other with screws — tops and bottoms in every corner.
Add a roof and attach the roof to the upper part of the gazebo — the roof beams and the rest of the roof pieces such as fascia boards and roof shingles.
Stain or paint your gazebo in your favorite color.
Add decorative touches such as hanging planters, string lights, etc.
Cost of building a gazebo
The average cost to install a gazebo is around $8,800, with most homeowners spending between $3,000 and $12,000 on the project. Keep in mind that the total price of a gazebo installation depends on the gazebo material, size, custom design, location, and whether it's a DIY project or a professional installation. Or, if it's a prefabricated gazebo kit.
If you're looking for an inexpensive gazebo, you can put up a DIY gazebo kit on your existing outdoor deck. It will save you the cost of installing a gazebo floor and the effort of building one from scratch.
Read more: All you need to know about turning a deck into a sunroom
Cost factors
The final cost of your gazebo project depends on the size to a large extent. You can expect to pay between $75 and $100 per square foot. A smaller gazebo will require fewer materials, and may not be subject to permit costs. A smaller gazebo will also be quicker to construct, meaning lower labor costs. On average, it takes two gazebo installers anywhere from 5 to 10 hours to install a 10′ octagon gazebo.
The material you use for the gazebo will impact your home renovation cost. Here are some common gazebo building materials with their average costs:
| Type of Gazebo | Material Price |
| --- | --- |
| Wooden gazebo | $4,000 – $7,000 |
| Fabric gazebo | $500 – $2,000 |
| Metal gazebo | $3,000 – $9,000 |
| Brick gazebo | $3,200 – $5,000 |
| Composite wood gazebo | $3,500 – $7,000 |
| Fiberglass gazebo | $6,000 – $8,000 |
| Vinyl gazebo | $6,800 – $9,000 |
| Reinforced concrete gazebo | $10,000 – $15,000 |
Gazebo installation cost also depends on the shape of the structure. The most elaborate shapes usually require additional materials and labor. For example, round or oval gazebos do not cost as much as octagonal or dodecahedron gazebos (with 12 sides). Moreover, a walled gazebo is more expensive than an open gazebo.
The roof style, its material (tin, aluminum, steel, galvanized metal, copper, or glass roof), and the type of shingles you choose will determine the complexity of the installation. Installing a sloping or slanting roof is cheaper than a pitched or curved roof. Also, asphalt roof shingles ($55 – $140 per square) will be cheaper than composite shingles ($300 – $520 per square). A licensed gazebo designer or installer will be able to help you understand which roof type will work better for your outdoor space and your home improvement budget.
Different types of gazebo flooring — right from carpet flooring (the least expensive flooring) to wood flooring, pavers, and stamped concrete flooring (the most expensive flooring) — vary in cost and affect your budget.
A building permit will cost you around $450 — depending on the size of the gazebo and your location.
Last thoughts
Building a gazebo will add instant curb appeal to your home. And, if you build your own DIY gazebo, it will save you good money too. We hope this blog helps you understand how to build a gazebo easily and cost-effectively.
Installing a gazebo on your property will not just improve its overall value, it will also make your yard special — with more living space. It's a blessing for those who love the outdoors and like hosting parties, BBQs, and fun get-togethers.
How to build a gazebo: Tips, steps, and total cost
was last modified:
September 21st, 2022
by
Recommended