Homeownership is regarded as a smart financial move as it helps build a considerable amount of wealth. According to a new Bankrate.com survey, although most homeowners have good home equity, they're reluctant to tap it — unless they're spending it on adding value to their homes. Taking Bankrate as our reference point, let's explore why they prefer HELOC for home renovations. And, why it's a wise move. We'll also understand how to utilize home equity in the best possible way.
The survey
The probability-based survey — consisting of 1,000 nationally representative interviews — shows that almost three-quarters of homeowners consider using home equity loans or home equity lines of credit (HELOC) for home renovations, improvements, or home repairs.
Some of them also cited other favorable ways to use home equity. A few reasons the respondents were willing to withdraw cash against their home equity included:
Debt consolidation (44 percent)
Paying off a student loan or covering other educational expenses (31 percent)
Managing regular household bills (15 percent)
Making other investments (12 percent)
Purchasing big-ticket items, appliances, or furniture (9 percent)
Vacationing (3 percent)
Buying a boat (1 percent)
Getting plastic surgery (fewer than 1 percent)
Utilizing home equity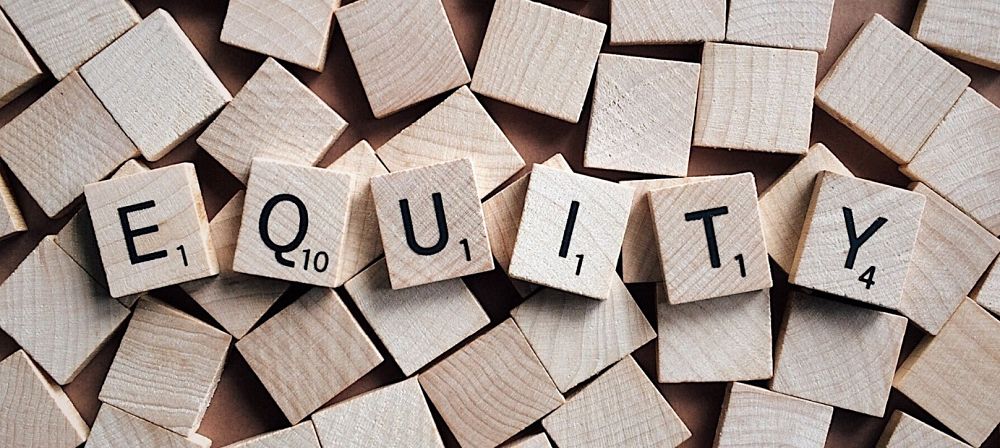 Up until now, homeowners were reluctant to apply for home equity loans or HELOCs. So, what changed? According to Bankrate chief financial analyst, Greg McBride, a growing penchant toward debt makes tapping into their home's value necessary.
This fact is further validated through an analysis by the Center for Microeconomic Data at the Federal Reserve Bank of New York. The analysis found out that a non-housing debt hit $3.86 trillion in the second quarter of 2018.
With almost no savings for emergencies, some financial mistakes, and increasing consumer debt, homeowners turn to home equity. Most of them do so to finance home improvements and repairs or consolidate debt.
Tapping home equity to pay household bills
Interestingly, the survey found a correlation between income and tapping home equity for paying bills. Lower-income households that earned less than $30,000 a year were almost twice more likely to tap into their home equity to keep up with their household bills as compared to householders earning between $50,000 and $74,999. And, they were more than three times as likely in comparison to the highest-earning homeowners.
This clearly shows that many homeowners lack cash reserves to cover unexpected expenses. As per the Federal Reserve report, 44 percent of Americans couldn't even pay for a $400 emergency expense.
They are so stretched on a monthly basis that almost 1 in 6 Americans are fine with using home equity to pay for household bills. That's such poor use of their home equity!
Why homeowners do not use home equity as much

Even when homeowners are swimming in home equity, the national data indicates that they do not intend on using it. According to the Bankrate poll, the median home value is around $250,000. And, 28 percent of the respondents owned their homes free and clear.
However, it's been found that the average amount owed on mortgage balances is $146,000. That's a loan-to-value ratio of 58 percent.
According to new data from Black Knight, a mortgage data firm, tappable home equity went up by $256 billion in the second quarter of 2018 — making the total growth for the year to $636 billion. By the end of the second quarter, the total tappable equity was more than $6 trillion.
Homeowners withdrew $65 billion in home equity through cash-out refinances or HELOCs in the second quarter. But the home equity usage fell by more than 3 percent to 1.13 percent year over year.
Two reasons for this could be the rising interest rates and the memories of the housing crash. The average 30-year fixed mortgage rate increased to 4.69 percent in the second quarter from 4.14 percent a year ago. In the same time period, the average HELOC rate surged to 5.88 percent from 5.44 percent.
Read more: Why big banks stopped financing HELOCs
When to withdraw your home equity
Experts emphasize time and again that withdrawing home equity for fickle reasons can have financial consequences. You need to exercise caution. Always keep in mind that you risk losing your home if you fail to repay a HELOC or home equity loan.
McBride offers to help you determine when to utilize your home equity for financing. The reasons could include:
Home improvement projects or home repairs: Using home equity to get a loan such as HELOC for home renovations is a wise decision. The improvements will add more value to your home — helping you rebuild the lost equity. Fortunately, if you finance improvements that add significant value to your home, you can use the new tax law to your advantage. That is to say, you're able to deduct the interest paid on a home equity loan or HELOC for home renovations. You don't get this tax deductible perk if you tap your home equity for other reasons.
Debt consolidation: You can use your equity for debt repayment but make sure you have a clear repayment plan in mind. Once you take a loan against your home equity, you need to stick to a budget lest you run up a high-interest credit card bill, a personal loan, or any other debt all over again.
Paying off an educational expense or a student loan: Before you use your home equity, it's always a good idea to look for scholarships, grants, and work study. Utilize a federal student loan option if you can. These types of loans have more favorable terms, including deferred-interest financing, forbearance, income-based repayment, and sometimes debt forgiveness.
Other investments: Before you risk your home equity, always consult a professional to determine the risk and reward in your investment plan. For example, buying stocks with your equity can put your home at a huge risk if God forbid they sink. It's extremely important to weigh your investments — whether real estate or otherwise — carefully.
Big-ticket item purchase: While you may use your equity to splurge on furniture or appliances, it's not the best idea. Instead, always look for deferred-interest financing programs or credit cards offering 0 percent interest for purchases.
Read more: HELOC Vs cash out refi
The bottom line
Using your home equity, for whatever reason, requires self-control in terms of expenditure, a strict budget, and a good loan repayment plan. And, of course, a good credit score. A disciplined and smart homeowner will be able to cut interest costs, pay monthly payments on time, and accelerate loan repayment.
But if you're undisciplined, it may put your property at a high risk of foreclosure. So, you need to be able to resist the temptation to run up a high-cost debt. Especially if you're paying the loan amount back against equity in your home.
Read more: Include renovation costs in a mortgage
Why is using HELOC for home renovations a smart idea
was last modified:
December 20th, 2022
by
Recommended