Home Appraisal Checklist: Get the Right Value for Your Property
Some of the major tasks involved during a home inspection preparation include cleaning up a little, gathering all the related information about your house, and undergoing small repairs and maintenance jobs. However, in order to get the most value out of your property, you can follow a home appraisal checklist. Following this checklist shall boost your home's value during an appraisal. However, before dissecting the major points on this checklist, let's give you a basic understanding of its related, important terms.
What is a home appraisal?
During the home appraisal process, a licensed appraiser evaluates the value of your property. He or she determines the exact market value of your residence. This step is mandatory when you are in the process of acquiring or refinancing a mortgage. The factors which an appraiser takes into account for determining the final figure are the condition and size of your house, landscaping quality, number of bedrooms, bathrooms, and other rooms, lighting designs and types, views, number of fireplaces, presence of a swimming pool, basement condition, and finishing details.
Home Appraisal Vs Inspection: What Are The Major Differences?
What is an appraiser?
Appraisers, who offer an exact estimate of your home's value, are certified experts. They can be either third-party companies or licensed contractors. They then forward this appraisal to federally regulated lenders.
Since they understand the real estate conditions in your locality, appraisers can determine the correct worth of your property — thereby, ensuring that you receive a fair price during buying or selling your home. On the other hand, they also ensure mortgage lenders that the lending amount is not exceeding the home's true value.
What does an appraiser do?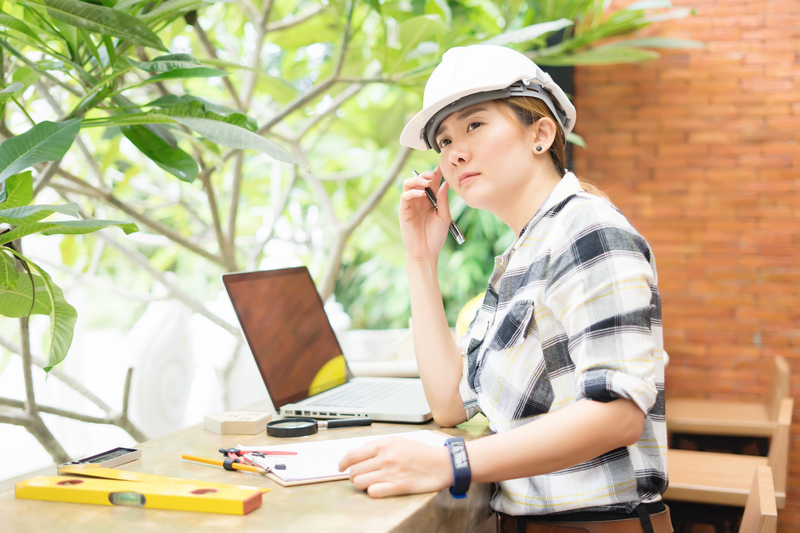 The first task that an appraiser undertakes is to conduct a thorough research about the sale prices of recently sold properties in your neighborhood. These residences generally have similar features and aspects when compared to your home and are termed 'comparables'.
He then measures the differences between your house and the comparables in order to get an estimate of how much the home is worth. After the appraiser makes all the required additions and subtractions, he gives you the final, closest figure.
Read more: Investing in a Repossessed Property – Things to look out for
What is the cost of a home appraisal?
A home appraisal process may take around one week to be successfully completed. Although we don't have an exact number for its price, since it varies according to the property type and location, you can expect to pay around $200 to $500 for the service. If you are a home buyer, the closing costs shall cover the fee. However, if you are a seller, you will have to pay the fee upfront.
Home appraisal checklist: Major points to be considered
Below, we have enlisted the five major points that you must consider when you prepare your property for an appraisal.
Maintenance & upkeep
This is, of course, a no brainer. A well-maintained house will generally fetch you a better price during the selling process. But good upkeep does not necessarily mean that you should have the latest finishes or appliances. The condition is the main aspect that an appraiser looks for, during any home appraisal inspection.
Therefore, always adhere to a regular maintenance schedule. Do some landscaping once in a while, so that you have a residence with a good curb appeal. Clean the interiors as well as exteriors, get rid of clutter, paint ugly spots, update old fixtures, mow the lawn, and remove dated decor items.
See these guide on Home Remodel Ideas to Increase Property Value
Installations & appliances
When you apply for a home loan, lenders need to be sure if certain items are present within your house. Even if you don't require a loan, it's still important to get the installations correct.
Ensure that the following devices are in working condition — a water heater, smoke detectors, carbon monoxide monitors, appliances, and a full-proof security system.
Repairs
As we mentioned above, maintenance serves as an important factor while determining the appraisal value of your home. But repairs come as an altogether different subset because they do incur some costs.
Hire a professional contractor and get these repairs done, as outlined here. Fix roof leaks, replace damaged flooring, and repair cracked walls. Additionally, install new drywall, repaint areas with peeling paints, and repair damaged stucco.
Information & data
When the appraiser arrives, be prepared with all the information you have about your property. Although appraisers can access local MLS and public records, they may not have the correct data.
For example, you might have done some improvements and additions in the past and these may not be recorded in those documents. Therefore, if you provide the appraiser with the exact data, he will be able to make a more accurate estimate.
Try to offer him information about the latest renovations, the history of former appraisals or sketches, HOA information, and neighborhood facilities.
Read more: How to increase your property's value
Additional considerations
In order to make the entire process easy for the appraiser, you can take care of these additional aspects. Ensure that the entire house, along with all the rooms, is accessible. Make sure that he can check even the outdoors and perimeter easily.
Read more: Updates to increase your homes value
Final take
You should follow this home appraisal checklist whether you are buying a house, selling your home, applying for a loan, or seeking a mortgage. It enables you to stay prepared during a home sale or purchase process. And if you have more questions about this process, then you can leave your queries in the comment section below. We shall be happy to answer!
Read more: Wondering, how do I determine who owns a piece of property?
Home Appraisal Checklist: Get the Right Value for Your Property
was last modified:
October 18th, 2022
by
Recommended