Home Decor Ideas and Tips for Happy Empty Nesters
The kids move out and the phase of life in your empty nest awaits? What to do when you become an empty nester? How to restart the nest? Time to remodel a home and make it fit your personal needs better?
If the answer is "Yes," Kukun shares the following advice and ideas for single empty nesters and couples on how to remodel a property to adjust and create a calm and inviting abode that everyone can talk about.
Becoming an empty nester can be difficult, and before you begin to upgrade, here we can guide your think-through for what you're about to do:
Are you ready to use the space that was once occupied by your children?

Do you want to let go the same home décor you had over the years?

Is a remodel inevitable?

Or, are you about to sell your home, perhaps?
Whatever the case may be, know that you are going to have a great time remodeling your home, and inevitably, make it more of yours.
Find your passion and do not let emotional thunderstorms bring you down.
The following guide provides suggestions to help people retiring to adjust the empty-nest décor as happy empty-nesters.
Read more: 5 of the Best Home Automation Products for Aging in Place
From choosing the right type of hardwood flooring to install, to selecting a color palette for the rooms that you give a facelift, you have options that fit your unique personality and vision for your home. Well-being installations or a dedicated space for music, art, or the many other activities that empty-nesters do, are the best way to survive the empty nest syndrome.
For professional assistance and help in building your home as you wish, get in touch and request a quote from kukun.
Cope with clutter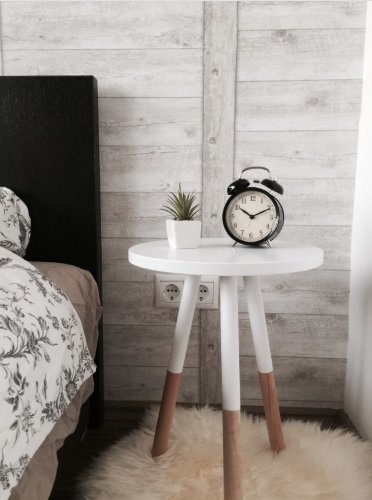 When the house is again all yours, it'd be best to cast away what the young ones left. Without a doubt, highly sentimental; but clothes, toys, and even old furniture will feel like a sip of fresh air.
Unless that is good old solid wood furniture. If your furnishing looks too aged you should look into ways to refresh before sending it to waste. Fresh sanding, a good finish, possibly a new coat of paint and a bit of DIY or reupholstery can fully-transform furnishing that is tens of years old.
If you're a hoarder, and conscientious about it – act without regret but careful not to throw away what's actually good.
Choose a new theme for your home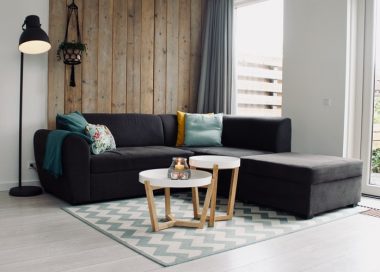 If your residence is a hodgepodge of styles, it's time to think about how to make the entire home more seamless in appearance. You want to create a sense of flow from one room to the next. By choosing a theme, you are able to decorate with greater ease because you have an overall picture of how you want things to look.
Your theme can focus on a particular era of design, a hot new trend, something you are passionate about or even a place you'd love to live in. By incorporating elements of your theme in every room, you are able to keep things cohesive.
Nothing looks out of place because it flows from one space to the next.
Experiment with color, pattern, and texture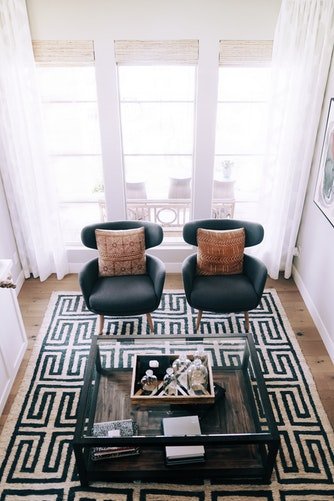 A lot can be done with a splash of color, a charming pattern or a dreamy texture. Look for ways and ideas to incorporate these design elements in every room. It will make things more visually appealing for anybody to look at.
Create depth and dimension through the materials you select
Rather than go with something neutral, punch things up with bold florals, trendy geometrics, rustic elements such as wood and stone or a vibrant color. Let your creativity shine!
Custom drapery can go a long way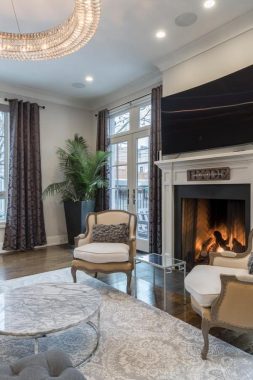 The window drapes you choose could serve various purposes. From increasing privacy to protecting your furniture and art from harsh sunlight beams; the curtains, drapes, and blinds that you choose can also add a personal touch to them.
From color to thickness, rails or fabric, each can severely alter how your home looks and feels like. You could nourish light by using reflective blinds that help light spread further, or for the opposite – thick classic drapes to absorb both heat and dust. They can be used to lower home energy costs, too. Solid drapery could benefit insulation and heating during the cold winter days.
Maintenance and upkeep are low cost and simple. A cleaning session can happen in under an hour and worries of dust and similar air pollutants are a thing of the past, which is why the number of people happily using drapery is impressive.
The right custom drapery will make your space look luxurious and put-together. It's a styling touch that many people forget to install in a room. When transforming a drab home to a fab home, every square inch count!
However, if heavy fabrics are not your cup of tea, you can always get a simple frame nailer and put some light shades that you can, later on, change or remove.
Upgrade your furnishing
It's time to invest in more grown-up furniture now that there are no kids living in the home.
"Choose classic designs that will remain relevant for decades to come." says Jonathan Prichard, CEO of MattressInsider.com, "That way, you can decorate once and do small upgrades when you feel they are necessary without taking on another big remodeling job. "
Shop for quality pieces that are made of solid materials. Test them out to make sure they are comfortable and something you can see yourself using for years. You'll also want to make sure that they are the right size for the space you place them in so measure the spot carefully before buying any piece of furniture.
Read more: How to arrange furniture in living room dining room combo?
Make rooms feel more spacious
In order to create a space in a room, you've got to clear out any unnecessary clutter. It gives you an excuse to donate what you no longer need to a local charity and help them achieve their financial goals. Freeing up a room of stuff allows you to move around the space without inhibition.
It prevents you from feeling trapped because it is wide and open. Arranging the furniture away from walls gives the room the appearance that it's bigger than it is. Adding a mirror to one of the main walls also makes the space look giant in comparison to its real size due to the optical illusion it creates.
Turn your newfound space into a home spa?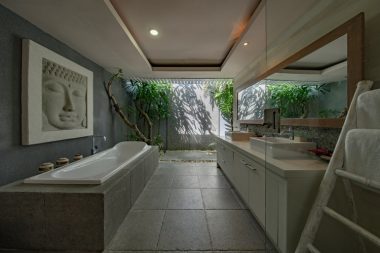 "We strongly believe everyone should have space at home, designated to relaxing and unwinding." says Jane, the passionate health and beauty editor at Complete Home Spa, "It's sad when kids leave, but what could be better than turning that negative into a positive? A comfy massage chair, an essential oil diffuser, a salt lamp, lots of plants – and treat yourself to 20 minutes a day.'
To build and equip your home spa area is both simple and budget-friendly, not to mention the obvious health benefits it will bring. It is why people getting into life after their last child leaves home love home improvements.
Read more: Unleash your creativity with these 13 craft room ideas
Hardwood flooring enhances overall aesthetics
If you don't have the flooring that you want, it's time to invest in hardwood. It's attractive and enhances the quality of the space by adding a natural element to it.
Hardwood flooring comes in a vast assortment of styles and finishes, making it easy for you to complete the look that you are aiming for. You can choose the same hardwood for all the rooms of the home or switch it up by choosing options that mesh well together. Make sure to do your homework and trust tradesmen proven to do best hardwood floors and mindfully pick the one you'd want for your home.
Invest in yourself by investing in your home
Take your home from drab to fab after the kids move out. Now when you have the extra time on your hands, you are able to do the remodel you dreamed about for years. You can significantly increase the value of the property by making changes that add to the beauty and safety of the home.
Read more: Empty nester's life
Bonus: inspiring activities for empty-nest moms and dads
Can single moms survive empty nest syndrome? Dads too?
Take as much as time you need and look within. Introspection, self-observation, and self-analysis are vital. Do you want a creative outlet to fit your dream? Or maybe more sports to stay healthy? Are there other hobbies or talents you've disregarded because of your family?
Finding yourself after the kids move out could be easy. There are many family home evening ideas and hobbies for empty nesters:
Attend dance lessons, classes, and one day, competitions – moms love it;

Do more walks or try sports you never have – dads are the best;

Learn new languages, history or even math – best for all;

Do art – music, drawing, sculpture,

embroidery for beginners

, writing;

Travel – visit areas near you, in the country or even abroad;

Join environmental or charity causes – helping others is an amazing way to cope when your child moves out;

Join gameboard clubs, fishermen, hunters, or any other community that thrills you;

Attend local events – concerts, theatres, exhibitions or public discussions;

Grow a garden – indoor or outdoors, proven to improve your health;

Care for pets – it's always best to adopt and you can always pick a creature that doesn't require too much of your time.

Explore spirituality, technology or both – a look within and a look at this incredible age we live in;
Read more: 10 Ways To Keep Your Home Clean When You Own A Dog
Final remarks
Setting for an empty nest can seem depressing and discouraging, but it does not have to. Follow the tips, advice, and guides from Kukun, and decorate with joy when your last child leaves home.
Read more: Stainless Steel Home Decor Items To Beautify Your Home
Home Decor Ideas and Tips for Happy Empty Nesters
was last modified:
July 24th, 2023
by
Recommended