Kitchen islands are a great addition to any home. They offer extra space for kitchen luxuries, spice racks, storage as well as a place to grab a quick bite. So if you're planning a kitchen remodeling project, now may be a good time to add one to your kitchen. But how much does a kitchen island cost? Here's a detailed analysis to introduce you to the different types of kitchen islands and their costs.
Average costs
Kitchen islands were originally to add more working and storage spaces to kitchens. As kitchens become larger, refrigerators, cooktops, and sinks find themselves being pushed further away from each other. The modern kitchen island is an effective way to create a central workspace, storage, and seating area.
On average, kitchen islands will cost you between $3,000 and $7,000. How much you end up spending eventually will depend on what countertops you want, how large the island is, and its functionality.
For example, rolling islands with wood countertops can be bought off the shelf for around $500. These, however, are more like food carts. If you want to go the whole hog, custom islands made of select hardwoods with antiquated treatments, waterfall marble countertops and enough space for a cooking range, built-in shelving, and seating areas will put you down a whopping $12,000 or more.
Here's a look at the cost of a kitchen island based on functionality, style, and materials.
Costs based on functionality
Storage kitchen islands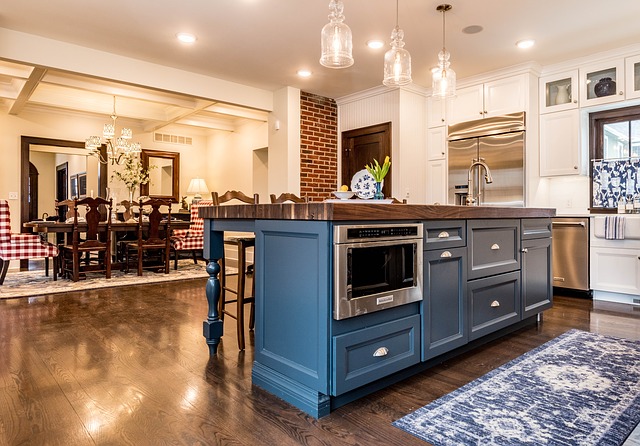 These are the simplest kitchen islands, consisting of cabinetry and a countertop.
Basic designs on this are island carts with butcher blocks as countertops and will cost you as little as $500. More elaborate designs could include wine cabinets and organizers.
Storage on these islands can be either open shelves or cabinets. Some may feature a mix of both.
Prefabricated storage islands are plentiful, but you could just as easily get a custom one made. Expect to spend between a low of $5oo to a high of $5000 for these.
Read more: How to build floor to ceiling kitchen cabinet
Working kitchen islands
These kitchen islands will require the services of a plumber because they will require plumbing to run through the island. A sink and faucet will also need to be installed.
While these features may make working islands more expensive, they're also a lot more functional, considering you can prep, cook and clean on them.
If you're inclined towards a custom design, choose one based on what you're likely to mostly use the space for. For example, if baking is your passion, a marble countertop is ideal to roll dough.
Working kitchen island prices range between $1,000 and $7,000.
Instantly estimate the cost of your remodel...
...or take your time to personalize dozens of choices to transform your house into your dream home.
Seating kitchen islands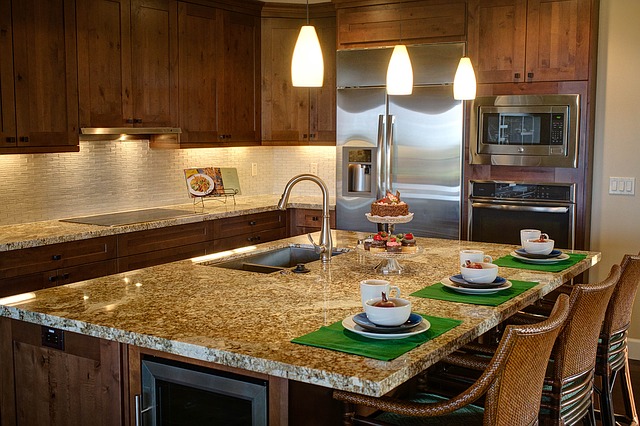 Seating kitchen islands are a great addition if you're looking for a seating area in your kitchen where your family can enjoy a meal together.
Seating kitchen islands can feature storage as well as workspaces. However, the countertop will need to overhang by at least around 12 inches to allow for legroom. Building codes also require that you leave a minimum of 36 inches of space around the island, including seating. You may also need to downsize your storage cabinets and relegate them to one side of the island to make space.
Bar stools are popular seating choices for such kitchen islands. Costs of seating kitchen islands range from $750 to $1,000.
Prep and wash islands
A prep and wash kitchen island will come with a larger sink and more working space for your food prep and cleaning up after. Dishwashers are often integrated into these islands.
Prep and wash islands can cost between $1,000 and $5,000.
Cooking kitchen islands
Cooking kitchen islands are the most popular among island types and can feature either a full range or at least a cooktop. They bring the kitchen triangle, i,e. the refrigerator, the sink, and range, closer together, making the kitchen more efficient.
These kitchen islands tend to be larger than the other types and will require either gas or electrical setups. Most of these types of islands are custom or semi-custom builds and will cost between $1,000 and $7,000.
Costs based on design
Rolling cart islands
These ready-made islands on wheels are a great choice for those who want extra storage and working space but don't really have the space or budget to get a permanent structure.
Kitchen carts mostly feature a butcher block top and can have either closed or open storage cabinets. They offer the convenience of extra working space and can be stowed away when you are done.
Expect to be anywhere between $100 and $1,000, depending on size, quality, and features.
Galley kitchen islands
Galley islands are thin and long kitchen islands designed to offer extra storage and counter space in galley kitchens. They are often used to create divisions in open floor plans and are fairly simple in design. They cost approximately between $500 and $5,000.
Rectangle kitchen islands
Rectangle kitchen islands are simple kitchen islands that are great fits for galley kitchens, U-shaped or L-shaped kitchens. They also work well with open floor plans.
Depending on how you want them customized, they can have cooktops, sinks, or eating spaces.
Rectangular kitchens islands can cost between $500 and $5,000, around the same as galley islands.
L-Shaped kitchen islands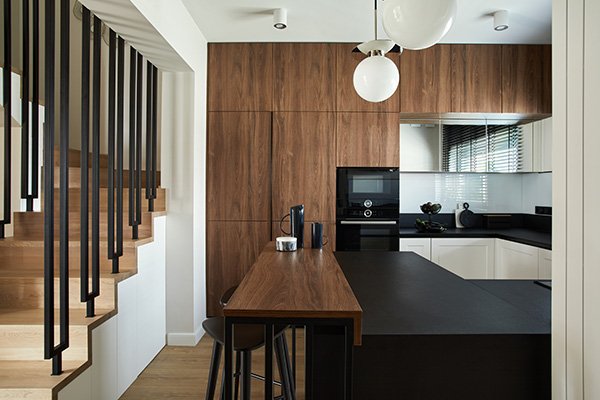 L-shaped islands work well for larger kitchens and offer more layout and storage options.
One popular layout is to have seating on the short end and have a cooktop and sink on the long end of the island.
Another alternative layout is to have prep space on one end and a cooktop on the other end.
Depending on size and customizations, l-shaped kitchen island costs can vary between $1,000 and $7,000.
U-Shaped kitchen islands
If you're working with a galley kitchen and an open floor plan, u-shaped islands are the best choice for you.
U-shaped kitchen islands can offer you seating, storage, prep, and cooking counter space with a sink all in one. The shape does not have to be symmetrical or have particularly deep wings, making these versatile choices.
They aren't cheap though. Prices can vary from $2,000 all the way to $9,000.
Costs based on materials
Butcher block countertops
Most ready-to-order kitchen islands come with butcher block countertops by default.
However, if you're adding a butcher block to a custom-built island, expect to spend between $480 and $7,000 depending on the level of customization.
Ceramic tiles countertops
Ceramic tiles are popular choices for kitchen countertops since they come in a variety of sizes, shapes, finishes, and colors. Expect to spend between $630 and $750 only on a ceramic tile countertop. The entire island will cost you upwards of $3,000.
Granite countertops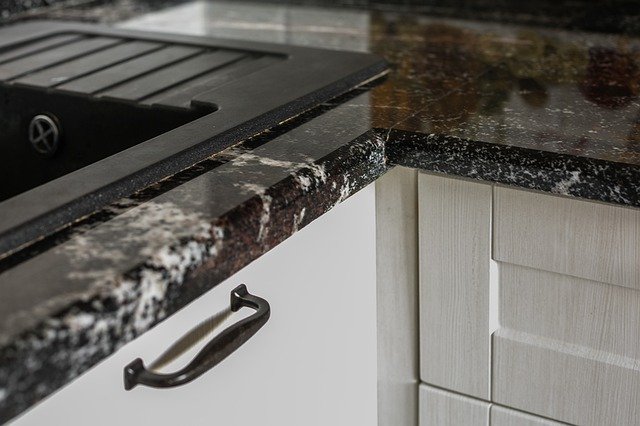 Granite is one of the most sought-after countertop materials, thanks to its durability and vast color range.
Granite countertops are very expensive, however, costing anywhere from $ 1,800 to $12,000 for the countertop alone.
This makes the kitchen island cost go all the way up to $4,800 to $15,000.
Quartz countertops
Quartz countertops are less expensive than their granite counterparts and are easy maintenance as well.
The countertops themselves will cost between $1,320 and $4,800, making the cost of the island between $4,320 and $7,800.
Marble countertops
Marble countertops look spectacular, and area baker's best friend. Marble countertops prices range between $960 and $4,800 depending on the size of the island. Add another $3,000 to that price as the average cost of an island.
Installation costs
Simple storage islands can be worked on as a DIY project. However, you will need a professional to install a kitchen island that has sinks, dishwashers, cooking ranges, and more.
Plumbers, on average, charge between $45 to $150 an hour depending on where you live.
Electricians will cost you between $50 to $100 an hour.
Installing gas pipes will cost you an additional $500.

Read more: The best kitchen sink materials
How much does a kitchen island cost: A detailed analysis
was last modified:
September 29th, 2022
by
Recommended