How to Decorate a Living Room on a Student Budget
Every student needs some space for rest, communication, and entertainment. Trivial as it might sounds, this ultimate outlet from our academic minutiae is represented by a heavenly abode of relaxation and endless fun each house commonly features – yes, that would be a living room! So let's see some easy ideas on how to decorate a living room on a budget!
The living room includes all these elements, but one thing that each student wants is to feel comfortable and cozy. In this regard, decorating it must be the perfect solution to adding some astounding vibes to your parlor and turning into a high-end and sacred venue for your mind to whoop it up.
Granted, there are many top-notch ways students can furbelow their rooms and create a genuinely unique living room design, let's see some of them!
Add Some Lights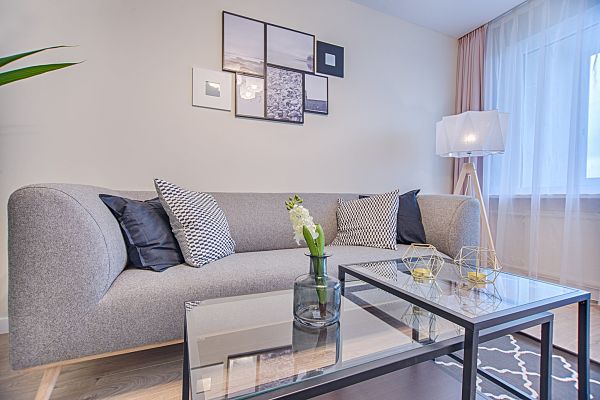 The lighting represents an essential part of the design, especially in the evenings. You don't have to be a professional interior designer to understand that it can create a relaxing ambiance, so desperately longed after a hard-working day. Hence, LED lighting is an excellent choice for embellishing the room among other decorating ideas. You can use it to decorate shelves or walls, for example.
The LED technology features many options to consider, including LED lighting strips, ropes or lamps, which can be ordered at a jaw-droppingly low price. This tiny but striking element of your living space design will give your secluded place a spellbinding tone of minimalistic and dazzling radiance.
Want to go for a more industrial style without breaking the bank? Let's review together some pendant light ideas
Candles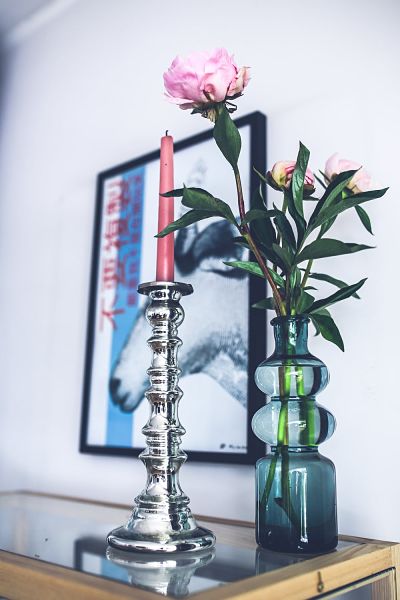 The modern décor culture offers more conservative yet noteworthy lighting solutions as well. LED lights may be fancy and flamboyant, but they have a long way to go to engender the soothing glow of candles, which sparks off a snug homely atmosphere. At the same time, you can augment the enchantment of candles by various vases and glasses that serve as candleholders.
Putting some dry plants, paper flowers, and pebbles in these holders will add to the mesmerizing composition of your candle magic. Craving for out-of-the-box décor solutions, it's sometimes better to stick to the never-aging and ever-trendy archetypes of what a soul shelter should be.
If you think that your living room needs a bigger work and are wondering how much a full remodel would cost, you can try for free our living room remodel estimator tool.
Make it Green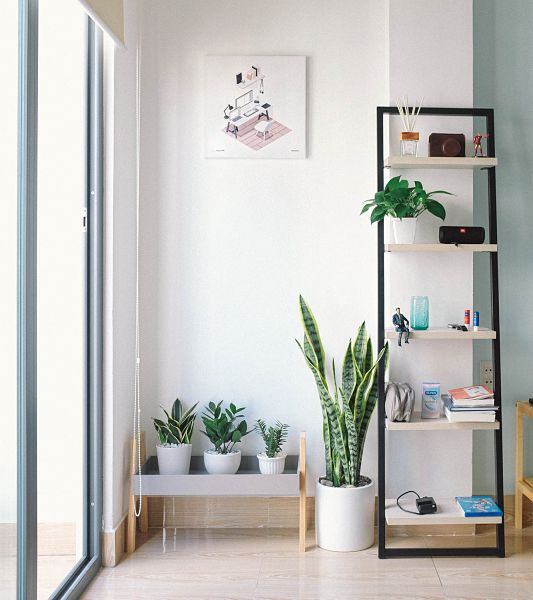 Scientists highlight that the color green is the most comforting one, so its presence in the living room looks obligatory in any home improvement design. "Greening" one's homely habitat is scientifically corroborated to possess a forceful inspirational and motivational impact due to the mental concept lying behind the green color. Resonating with the incomparable and boundary-breaking image of Mother Nature, this color triggers the "being there" effect, which gives students the sweet illusion of communing with nature.
Of course, plants and flowers seem to be the easiest option, but not all plants are cheap, and, moreover, not all students have enough time to take care of them. That's where stabilized moss comes in. It looks like real moss but it is actually chemically processed, so it does not require watering or specific air conditions. Meanwhile, the scope of compositions with moss is limitless, as well as colors, shapes, and places to put it in the room.
Having plants around it's not only decorative but healthy too! You can see how they can be used to clean the air of your home.
Vintage Decoration
Old things always add some vintage vibe to the room. Although some antiques indeed could cost a fortune, you do not need to go for a higher price. Every city has local sales, where people trade old goods from their attics. Old books, vinyl records, posters – all of those will suffice to create fascinating compositions on the walls and shelves of the living room.
Check these Budget-Friendly Remodeling Hacks
Photos and Paintings
Of course, walls should not be empty in the living room. People usually hang some paintings, but for a lower budget, the picture does not need to be a masterpiece. It is possible to just print it. Hence, you can create a unique design and pick pictures of your own choice. Also, you can create an Instagram-like wall in your room filled with printed photos of some valuable memories to have them at glance. If you have a slightly bigger budget, you may also opt for a mural or photo wallpapers. There are services where you can create mural wallpapers from personal templates or pick one from the myriad of existing designs.
Want to go deeper on living wall decor? You can take a look at our guide in living room wall decor ideas to inspire you.
Make it Soft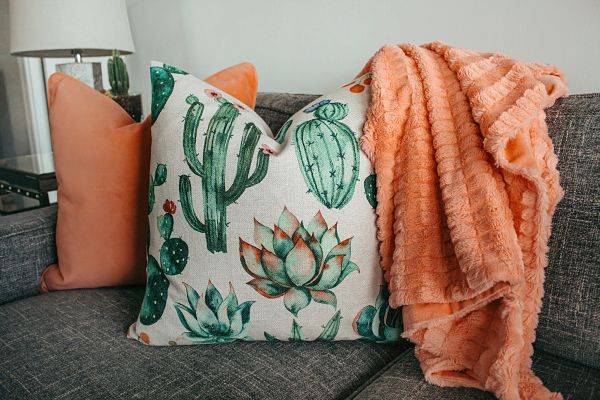 Finally, the living room should feel homey and comfortable. For that goal, you can fill it with all the soft things you can find, including pillows, poufs, and plaids. The sofa will automatically turn into a place to stay once you add these.
Read more: Living Room Ideas For Your Home
To Conclude, Be Original
Besides, there are many ideas that rely on the most unpredictable ideas for decor. For example, you can design a wall using multi-colored threads. The whole idea is to create any picture you want. Just put nails into a board or wall, and then wrap everything with colored threads to give the desired look.
Read more: Small living room floor plan
How to Decorate a Living Room on a Student Budget
was last modified:
May 27th, 2022
by
Recommended