As the winter weather becomes more severe, it brings with it a lot of problems. In fact, it can threaten yours as well as your property's safety due to the heavy snow, freezing temperatures, and the occasional blizzards. Therefore, it's important to be ready to deal with any kind of calamity in the winter season. In this blog, we'll give you some helpful tips on how to prepare for a winter storm.
Winter storms in the United States are known as deceptive killers as they cause many deaths — directly or indirectly. The fatalities could be hypothermia or frostbite due to the extremely cold weather conditions, automobile accidents, carbon monoxide poisoning from defective HVAC systems, a poor home ventilation system, or even heart attacks.
Knowing how to prepare for a winter storm is absolutely important because a winter storm can be dangerous even when you're at home. For example, in the case of a power outage due to downed trees. These power outages can last for several days — leaving you helpless and miserable.
If you know how to prepare for a winter storm, you can keep yourself, your family, and your home safe. And, keep your property losses to a minimum. Here are some crucial steps on how to deal with a winter storm.
Make a contingency plan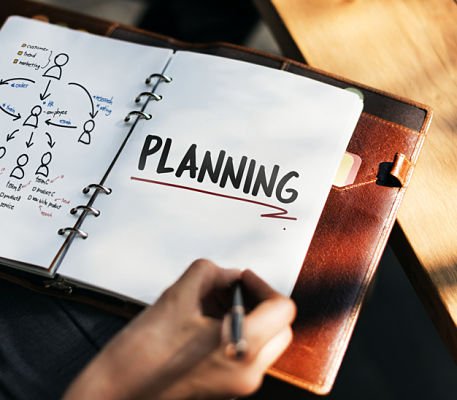 The idea is to be prepared health-wise by planning ahead. More so during the Covid-19 crisis. If you live in a region prone to extreme winter weather, it's a good idea to prepare an emergency kit ahead of time.
You could start by collecting emergency supplies for your personal needs, first aid items (including a thermometer for checking body heat regularly), a battery-powered or hand-crank NOAA weather radio, over the counter medications for pain relief, aches, and diarrhea, flashlights with extra batteries, a whistle to signal for help, cash or traveler's checks, copies of important family documents such as social security identification or insurance policies, diapers, toilet paper, tampons, toothpaste, a fire extinguisher, matches and candles in a waterproof container, blankets, and sleeping bags. Make sure you have your prescribed medication ready so that you don't have to run to the pharmacy when the roads are bad.
Prepare a communication plan for your family by writing down important family phone numbers and designating an out-of-town contact who can help you reconnect in case of an emergency.
Always stay informed
Keep tuned in to your NOAA weather radio and television for alerts, emergency notifications, winter storm watch, or winter storm warnings. And, get regular weather forecasts. Know how to turn off your home utilities — including gas lines, any other fuel lines, or the water main — in an emergency.
Furthermore, know your local shelters and the best route to get there. Most importantly, do your research on symptoms of conditions such as hypothermia, frostbite, etc. Try to check on your neighbors, especially if they're senior citizens or families with young children.
Stock your food pantry

Make sure your kitchen pantry is fully stocked up on food and bottled water. Also keep non-perishable items such as crackers, granola bars, canned soups, hot cocoa, instant coffee, and peanut butter. These will not spoil during a power failure.
Aim to have sufficient food for a minimum of three days. Pick fruit varieties that don't need to be refrigerated. Oranges, apples, and bananas are safe bets. And, don't forget to stock up pet food if you have a furry friend.
Store water
Make sure you have plenty of water — to drink and to use. Keep in mind that frozen pipes will cut off your access to tap water. Store enough water (a minimum of 3 gallons of water for each family member) for brushing teeth, doing dishes, flushing toilets, or bathing. It's a good idea to fill up your bathtubs with water ahead of the storm.
Check your ice-melting tools
Ensure that you have good snow shovels, an up-to-date tool kit with wrench and pliers to turn off utilities, and ice melt salts. It's important that you keep shoveling any snow away from your outdoor stairs, stoops, driveways, and walkways. However, do not overexert yourself in doing so.
Prepare for a power outage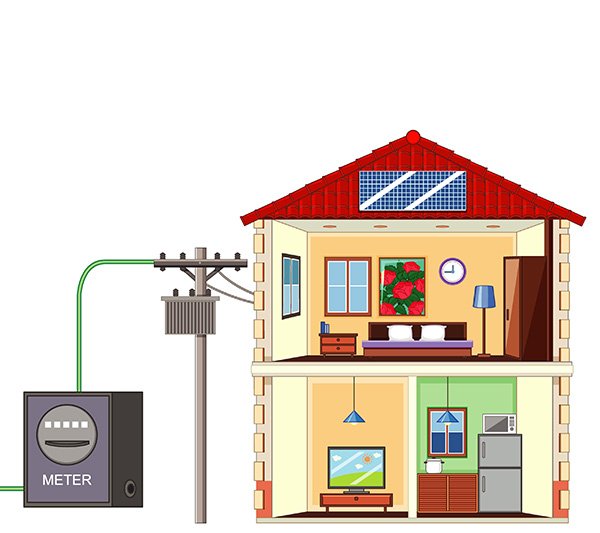 Sometimes a power blackout is unavoidable during a winter storm. Make sure you charge your cell phones, have some portable battery backup, and flashlights or battery-powered lights handy.
If your area gets frequent power outages, you might want to think of buying a home generator — whether a portable generator or a home standby model. Make sure you have enough gasoline or propane to run it.
Read more: Changing batteries, why is there a random beep in my house?
Take precautions to protect your water pipes
Frozen pipes do not just cut off your running water supply, the freezing can cause the metal or plastic pipes to burst — resulting in costly damage. It's especially important to protect the pipes that run in unheated areas in the house such as basements, crawlspaces, or attics.
A good step to deal with freezing pipes is to let the cold water drip from faucets. That's because running water is less likely to freeze. Devise ways to allow warm air to circulate near your house plumbing. Add pipe insulation.
Read more: How to prepare for a blizzard at home
Check your smoke detectors and carbon monoxide detectors
Make sure to test your existing smoke detectors and carbon monoxide detectors to see if they're in working condition. If you don't have them already, install them at the earliest. Especially, if you're using a fireplace, wood stove, or a kerosene heater at home. Detectors are absolutely vital for keeping your family and home safe.
Have a chimney inspection every year
If you have a fireplace at home, make sure your chimney and flue are inspected regularly and cleaned accordingly. In most states, your local fire department will be able to recommend you to a licensed chimney inspector. Or, you can find one online.
Read more: A guide on chimney cleaning
Prepare your yard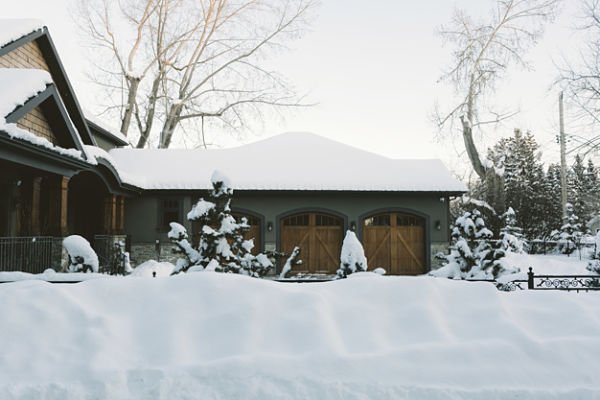 Before the storm hits, you must look for any tree branches that could fall on your home or any outdoor structure on your property. Trim them to prevent them from damaging your home or any power lines. It's a good idea to hire a professional for the task. Remember that a downed tree can cause massive damage and a power outage.
Also, it's a good practice to mulch your gardens to protect your plants from freezing.
Read more: How to winterize your yard, lawn, and garden
Get your car ready
While it's not advisable to be on icy roads during a storm, you need to make sure your mode of transportation is ready for an emergency. Make sure your car has had a winter tune-up and a full gas tank. Check the antifreeze levels, battery condition, engine oil level, ignition system, car exhaust system, lights, and car heater.
Keep some blankets, bottled water, tow chains, tire chains, jumper cables, local road maps, warm clothes, a first aid kit, hazard reflectors, and non-perishable snacks in your car. 
Read more: Salting driveway
Some key takeaways
At such a time, staying warm and safe can be a challenge. What with the freezing temperatures, strong winds, power failures, and loss of communication services. That's why you should know how to prepare for a winter storm. Here are a few things you can do to weatherproof your home:
Insulate the water supply lines that run along your home's exterior walls to keep the pipes from freezing.
Caulk and weather-strip your home. Especially the doors and windows. They can be drafty — allowing cold air in and warm air out.
Make sure your walls and attic are properly insulated.
If you cannot install storm or thermal-pane windows, cover them from the inside with plastic sheets.
Ensure that there are no roof leaks.
Prune any tree branches that may fall on your home during a winter storm.
Ensure that your family members, neighbors, and pets are safe.
Read more: Preparing your home for winter
How to prepare for a winter storm
was last modified:
December 5th, 2022
by
Recommended