Need windows or openings in walls to let in air or light?
Everyone knows that a window is an opening in a wall to let in air or light. But deciding exactly how many windows you require in your particular house may be a bit of a puzzle. The idea is to have enough windows to provide your home with natural light, fresh air, sound, warmth, and beauty.
The fact is, well-installed windows will make you feel less confined, even if it's a small room. Simply put, a window is almost like a connection to the outside world – an opening that keeps your home well-lit lowers your energy bills and allows you to appreciate the natural beauty of your surroundings.  
Reasons for creating an opening in a wall to let in air or light
More than aesthetic value, openable windows provide an inexpensive, easy, and effective way of cooling your building via good cross ventilation. They are a good way to improve your home's energy efficiency.
Also, keeping the inside of your home well-lit and fresh is crucial for your wellbeing – both mental and physical. Studies have shown that people are happier and more productive when there's an abundance of natural light. Energy, enthusiasm, and mental clarity are all boosted by natural light.
And most importantly, an openable window offers an easy way of escape in the event of a fire or any other emergency – thereby saving your life.
There's no doubt that increasing the size of a small window – whether it's a kitchen window or a living room one – is a good investment, not only for your home but also for your health and safety.
Window replacement cost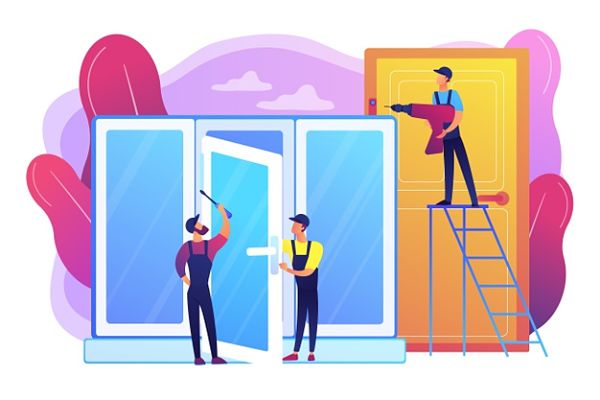 The average cost of replacing a window is between $400 and $1,000, with most homeowners spending between $405 and $635. The total cost to install windows depends on the window size, the window frame material, type of window, and the number of windows that need replacement.
Just to give you an idea, aluminum and vinyl window frames will cost you anywhere from $80 to $1,400 while clad window frames will cost between $300 and $2,000.
Planning a window installation? Try our free window replacement cost estimator!
Hiring a window contractor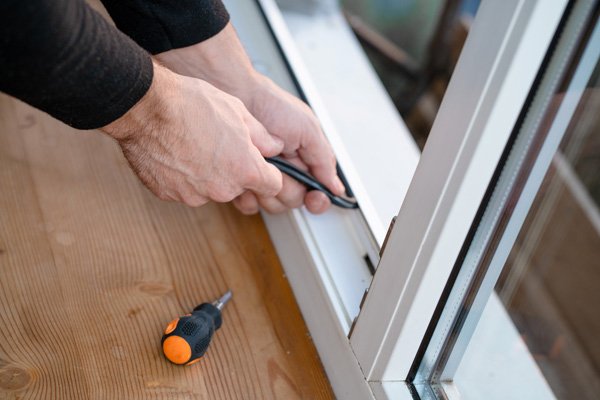 You'll also have to factor in the labor cost for a professional window installation which typically amounts to $159 to $258 on average. Hiring a professional contractor will make your home improvement project seamless and hassle-free. Keep in mind that a flawless installation will improve your home's energy efficiency and aesthetic value.
Are permits necessary for installing windows?
If you're replacing more than one window in your home, you'll almost certainly need a permit because it's considered a structural change. Especially, if you're creating new window openings or expanding the size of existing ones. You may also need a permit if the installation involves material changes to your home.
Last thoughts
Rooms feel bigger, brighter, more open, and safer with windows. Health experts vouch for the fact that sunlight is beneficial for your health. It even aids in the regulation of sleep cycles. Installing a sufficient number of windows or openings in your house walls to let in air or light will not only make your home more energy-efficient but will also make your life happier!
Read more: What impact windows cost?
Need windows or openings in walls to let in air or light?
was last modified:
February 22nd, 2022
by
Recommended