The elegance, opulence, and beauty of wood floors have enthralled homeowners for eons. A lot of us do not know, though, that one of the most popular wood floors dating back to the Colonial period is not hardwood, but softwood.
If you're in the market looking for wood flooring options, we'd like to draw your attention to pine flooring. Pine floors are a timeless classic, and if maintained the right way, they will last you a lifetime.
Traditionally, these floors were made using local pine wood species such as longleaf heart pine in the South and Eastern white pine as well as the pumpkin pine in the Northeast. Now, it's the mostly white pine and Southern yellow pine that is used for most pine flooring and furniture.
In this short read, we're going to take you through the pros and cons of pine flooring to help you decide if that is a flooring choice for you to consider.
Types of pine flooring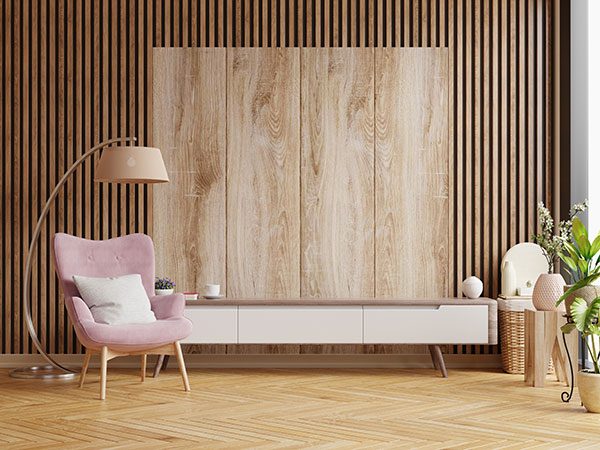 Here's a quick look at your options when choosing pine flooring.
Southern yellow
This is among the more affordable pine flooring options, considering it grows widely. Southern yellow pine is distinguished by a yellowish, almost butterscotch-colored tinge. And while it is soft and dents easily, it is also durable. It isn't uncommon to find Southern yellow floors more than a century old.
Heart pine
This actually refers to the heartwood section of the pine tree. The older the tree, the denser and stronger the heartwood. Because a lot of heart pine was used in the Colonial days, it is not uncommon to find repurposed heart pine flooring in newer homes.
Engineered pine
Engineered pine has a veneer of pine with underlying layers of cheaper woods. There are plenty of great products in the market you can choose from when it comes to engineering pine.
This makes a great choice for flooring because it is resistant to warping, expansion, and contraction. In addition, as it comes in tongue and groove planks, it can be installed as free flooring or as a floating floor.
Planning to replace flooring in your home? Try our estimator tool for free!
Pros of pine flooring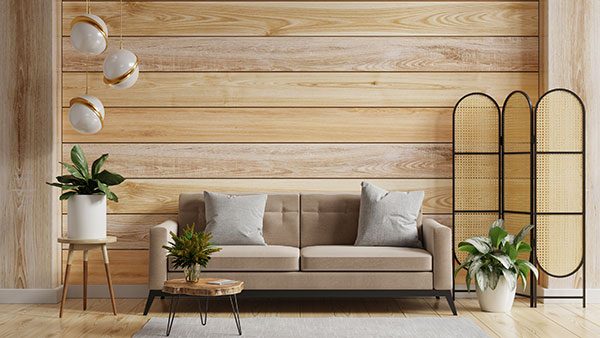 It is extremely durable
Pine may be a softwood, but if maintained properly, a pine floor can last pretty much forever.
Most pine floors have golden or red undertones that darken with time. However, being a softwood, pine is very easy to sand. This means you can refinish the flooring periodically, whenever you feel it necessary.
You can even refinish only certain spots if you choose to. However, getting that spot to blend in with the surroundings might require professional skills.
Like all wooden flooring, you can choose between engineered pine wood and solid wood. The only problem with engineered wood is that in most cases, it cannot be refinished at all. Solid wood, on the other hand, can be refinished an infinite number of times. 
On the other hand, engineered hardwood flooring is always more affordable thanks to the installation type, since it is sold as tongue and groove plank flooring.
It has great visual appeal
Pine flooring is visually stunning. So much so that it is considered one of the most beautiful wood flooring options.
While white pine comes in wide planks, you can choose knotty pine for a more textured, rustic look. All you need to do is decide what type of pine flooring you want.
It is cost-effective 
Pine flooring gives you the look and feel of solid wood flooring without having to pay the price tag associated with hardwood flooring. 
Prefinished pine flooring may cost $3 to $5 per square foot, while unfinished yellow pine is a lot cheaper at $1 to $3 per square foot. This is the same cost as pine laminae as well.
Both engineered and reclaimed pine flooring, which is most often heart pine, are in the price range of $5 to $10 per square foot.
Installation charges are around $2 to $4 a square foot, while professional refinishing charges are around $1 and $3 per square foot.
It is an environmentally sustainable option
With over 100 species of pine trees growing in the Northern hemisphere alone, pine has grown plentifully in the United States. This hardy and resilient wood grow quickly as well.  
The fact that it is plentiful grows quickly and can be sourced locally makes it a sustainable type of flooring.
It is customizable
Pine is a very customizable wood. You can buy unfinished planks and then stain them, create custom patterns or even paint them. The best part of choosing pine flooring is that if you get bored of a particular finish, all you need to do to change it is to sand it and refinish it however you want.
Cons of pine flooring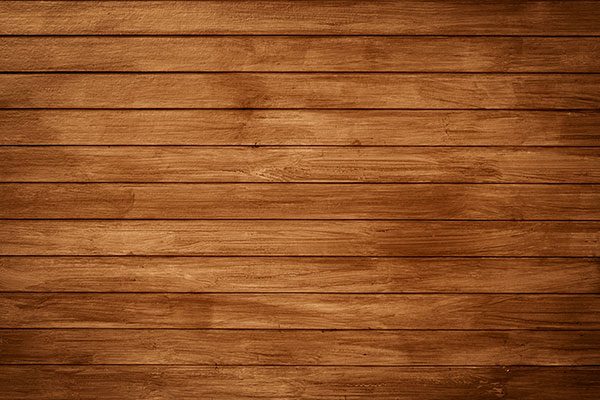 Not ideal for heavy traffic rooms
Being a softwood, pine is not an ideal choice for heavy traffic rooms such as the family room or even as a sunroom floor. This is especially true in the case of homes with pets and children.
Visible signs of wear and tear could include dents, scratches, and divots. However, the fact that it can be easily sanded and refinished makes up for this issue.
Otherwise, pine would be an ideal flooring choice for a room that sees less foot traffic, such as the master bedroom.
Needs periodic maintenance
If you want your pine flooring to stay looking good, you will need to sand and refinish it every few years. In addition, you may also need to bleach the wood to remove deep stains.
Finishing is extra
While pine flooring can be bought unfinished, the process of finishing it is the extra effort that you will need to put in to make your floor look its best. 
The pros and cons of pine flooring
was last modified:
September 15th, 2022
by
Recommended