How Do I Sell My Flooded Home Without Getting Low-Balled
Flooding is among every homeowner's worst nightmares. So much so that a lot of homeowners find themselves unable to recover from the financial duress caused by floods and find themselves having to sell their homes. So if you're a homeowner wondering, "How do I sell my flooded home without getting low-balled?", worry no more. Here are some tips to help you get the best possible price for your flood-damaged home.
We're sure you know that your homeowner's insurance does not cover water damage caused to your property as a result of natural disasters like groundwater flooding. You'd be eligible for an insurance claim only if you've bought additional flood insurance from a company affiliated with the NFIP.On the other hand, if your home suffers flood-related damages because a storm blew off your roof or because of faulty plumbing, your homeowners' insurance ought to cover those damages.
Signs of flood damage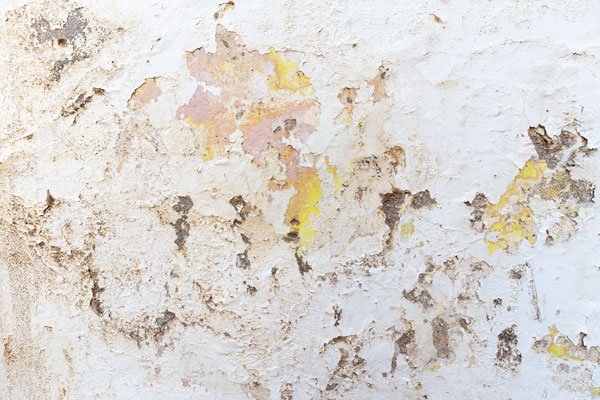 Here are some telltale signs that all prospective buyers will look for while inspecting your home.
Looking to sell your home but don't know what projects are worth the time and effort? Take a look at our new tool!
1. The grade of the ground
Most houses that have suffered flood damage will have sharp drops in the grade of the ground around the house. This unevenness is a dead giveaway of flood damage.
2. Water stains
Flooded homes will always have water stains on the siding and foundation. Depending on the severity of the flood, this could be a few inches on the foundation, or up to a few feet on the siding.
3. Damaged walls
Crumbling drywalls and discolored baseboards are two visual indicators that a house has seen flood damage.
The paint on walls and ceilings will also bubble because of flood damage.
4. Floor joists
Floor joists show dark stains on them if they've been in contact with water for a long period of time. If the water stayed in the house for a couple of days or more before it could be drained out, the floor joists might even be bowed.
Read more: Flood sensor
Selling your home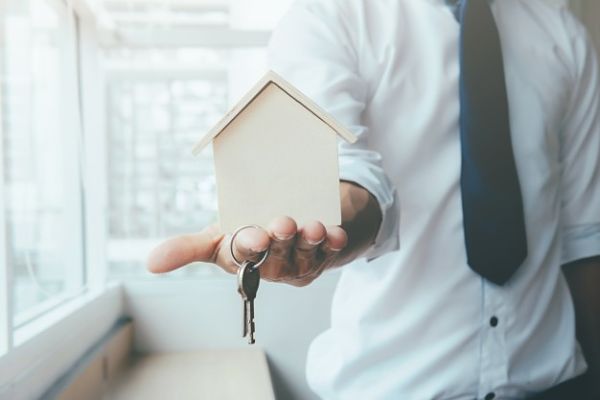 Before you begin the process of selling your flood affected home, you have to come to terms with the fact that the value of your home would have depreciated quite a lot thanks to the flooding. If you think the new value of your home is going to be the original value of your home minus the cost of fixing it, you're wrong.
If you're looking at selling your home immediately after a flood, expect to get as little as 20% of its original value. Even if you're willing to bear the cost to repair your home before you put it up for sale on the market, be prepared to be paid a far lower price.
Also keep in mind that getting mold clearance for your home before you sell will guarantee you a better price for your home since the buyer will not need to spend on mold remediation.
There are two ways you could go about selling your home. Let's take a look at both of them.
1. Selling to an investor
A lot of real estate investment companies specialize in buying fixer-uppers and turning them over. Part of their modus operandi is to make quick cash offers to sellers who are looking at selling their homes in a hurry. While these investors may seem like an easy way out, a lot of them are going to make you low ball offers and try to cheat you out of the true value of your home.
So how do you know who's genuine? Well, genuine investors have complex tools at their disposal to help them arrive at a fair price for your property. They will not make you offers that are unfairly low. Ideally, make sure you get cash sale offers from three or more investors before closing the deal. That ought to be a good indicator of the value of your property. Doing a background check on the market reputation of the companies looking at buying your home is also essential.
Selling to an investor has its obvious advantages. The sale will be quick and unemotional. Issues like mold will be dealt with as a deductible from the investment. Your house gets sold as-is.
On the downside, you will almost always get less than the ideal market value for your home if you decide to sell your house to an investor.
2. Selling through an agent
Hiring a listing agent is another convenient way of selling your flooded house. Since most home buyers also employ agents, and both agents will get paid only when the house sells, which acts as a motivator to get things moving quickly.
While choosing a real estate agent, make sure you choose one who has previous experience selling properties that have flood water damage as well as selling in your neighborhood.
A good agent ought to be able to help you arrive at a reasonable selling price for your home based on the sale of similar properties in your area as well as the amount of damage your home has sustained. With their access to MLS (Multiple Listing Service), listing agents will also be able to get your home a lot more visibility on the internet. An experienced agent will also be able to help you rehab your home before selling it at a nominal price, at least as much as is required to help sell the property.
Rest assured, a listing agent will definitely find you a house buyer faster and get you a better price for your home than FSBO (For Sale by Owner).
Read more: Can a buyer back out of a contract?
How Do I Sell My Flooded Home Without Getting Low-Balled
was last modified:
May 8th, 2023
by
Recommended