With Halloween just around the corner, it's fun to think of various ways to add to the wonderful atmosphere and excitement of the holiday. And, there's a lot you CAN do. Choose outdoor Halloween decorations that will scare, amuse, and entertain your friends and family all at once.
The idea is to let the entire neighborhood stop and gaze in awe at your unique outdoor decor. And of course, make those little trick-or-treaters feel especially welcome.
Want to display the spookiest, scariest, or whimsical outdoor Halloween decorations? We have 12 easy Halloween decor ideas for your yard. Get inspired by them and make your house the talk of the town this Halloween. So, let's begin with our boo…tastic journey.
1. Bring the witches home
Some outdoor Halloween decorations are truly scary and this is one of them. Create ghostly shapes in black in your front yard. Use chicken wire for the form and old clothes for the stuffing to make them look like real witches. We bet, your Halloween guests will have to muster a LOT of courage to enter your yard.
2. Spook up your front porch decor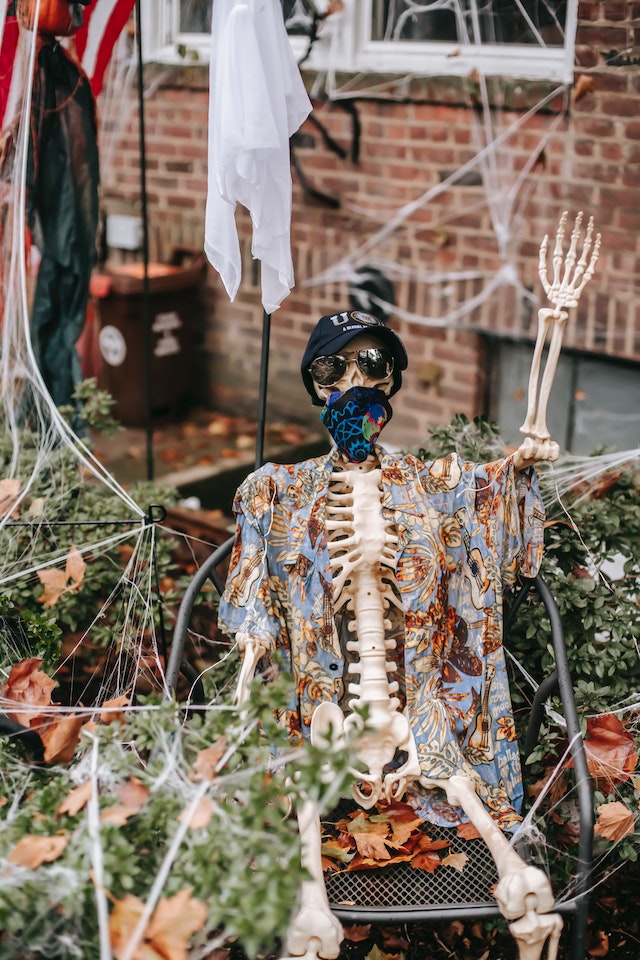 The first thing your trick-or-treaters will see is your front yard. You can use your creativity to spook up this area. Think Frankenstein and skull masks on the wall, scary epitaphs, pumpkins, and your friendly ghosts too. Add faux creatures such as bats, crows, and an owl and make your home feel alive… errr, we mean dead! Want to add more finishing touches? Use some barricade tape for special effect.
3. Make full use of that lovely tree in your yard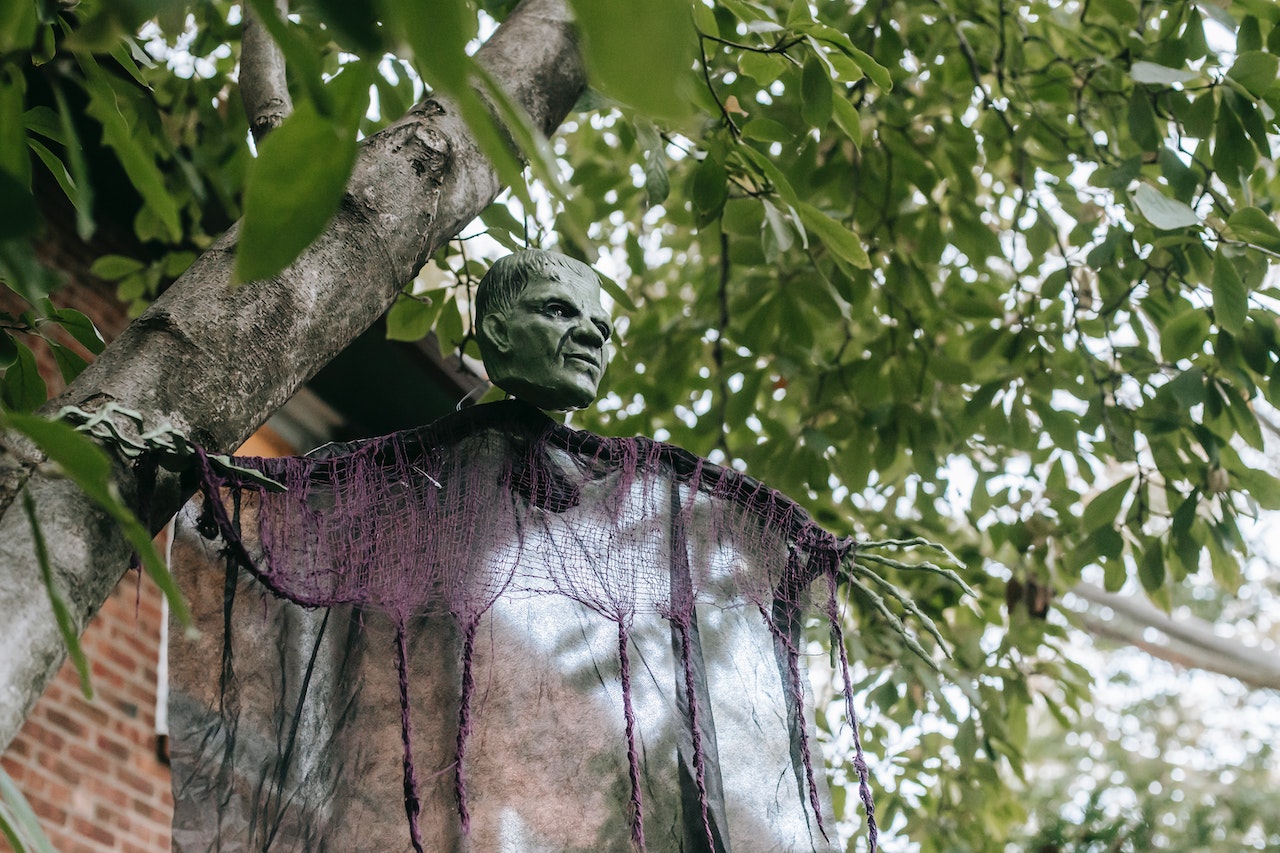 This outdoor Halloween yard decoration is a good idea if you have a huge tree in your yard. Use the permanent fixture to hang floating ghosts! Create the perfect amount of spookiness with ghosties made out of gauze cheesecloth and fabric starch. The inexpensive materials make whipping up a whole gaggle of ghosts easy, cheap, and quite effective. Light up the whole tree with string lights to add to the eeriness.
4. Light up your porch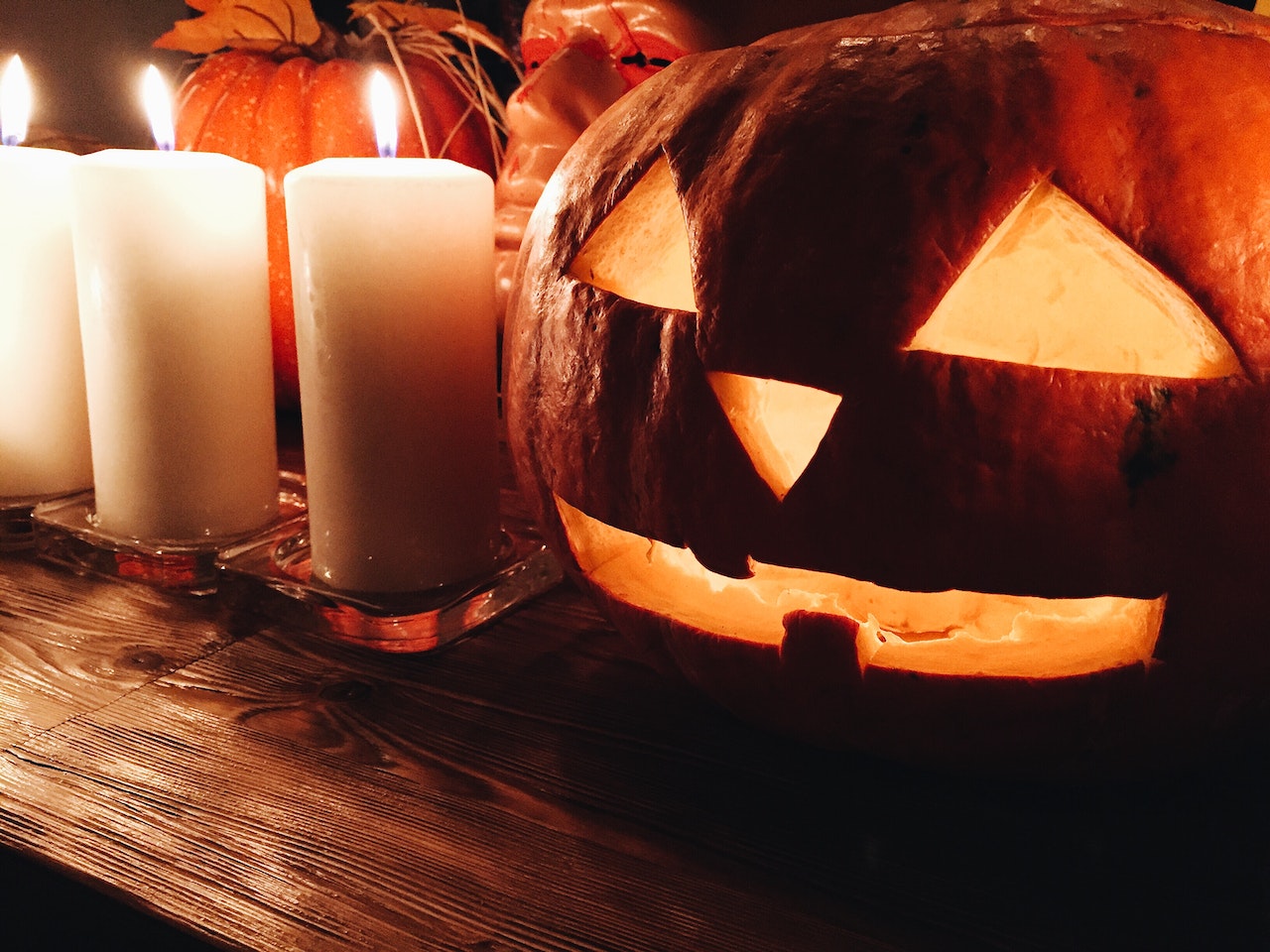 If you don't want to go over the top with your outdoor Halloween decorations, that's fine too. Place an elegant array of pumpkins outside your porch. Light these carved bright-orange Jack-o'-lanterns with battery-operated tea lights. This idea may be simple but your front porch will look ethereal (and, might we add super-spooky) in the long, dark night.
5. Create a front yard monster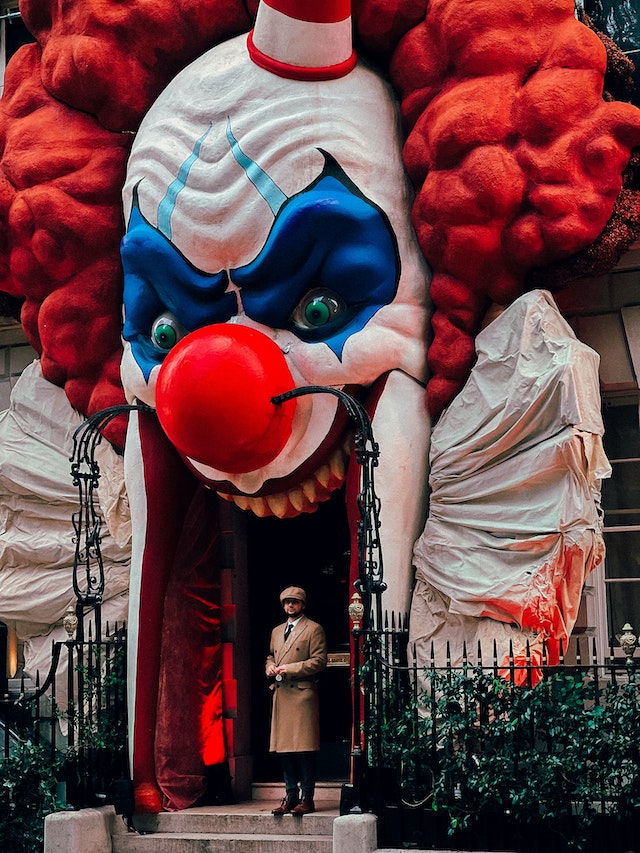 Now, here's a fun idea for your yard. Create your favorite Halloween figure Mr. Frankestein with discarded clothes or jute, or muslin. Add some strategically placed hay stuffing and your very own monster is ready to scare those mischief-makers away. You can design any of your favorite dark characters with a bit of creativity and lots of amusement. Involve your kids in the project too. They'll get a real kick out of it.
6. Let the skeletons give a 'cold' welcome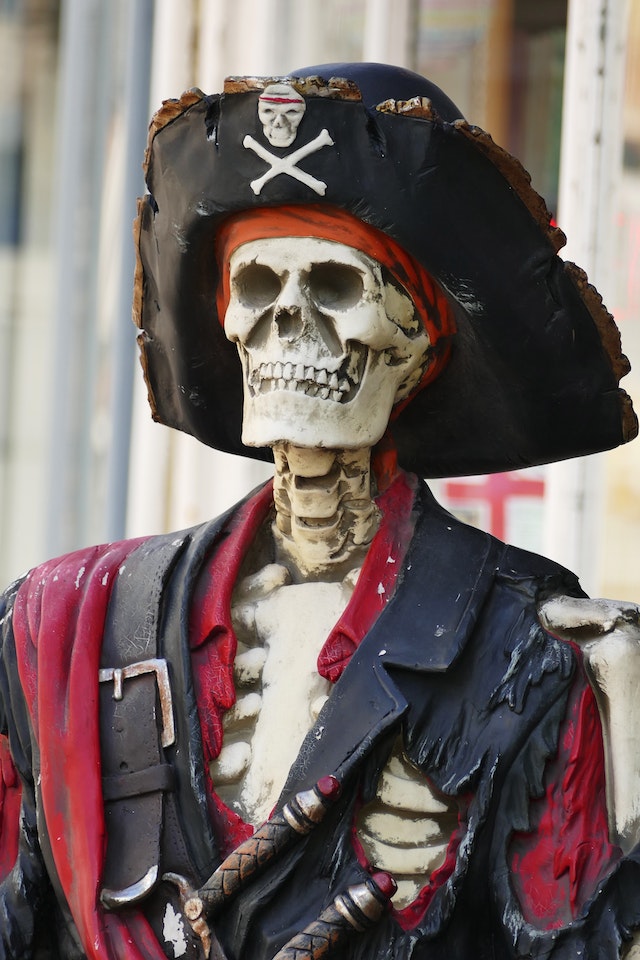 Want to add a special touch to your Halloween decor? Place a faux skeleton family lounging on a bench in your front yard. Let the daddy skeleton, mummy skeleton, and a baby skeleton greet your neighbors and family! Place a box of candies for your trick or treating guests.
7. Arrange a 'bony' party
Who doesn't love parties? It's especially fun for the ghosties who would die (pun unintended!) to dance the night away. Try hosting a party of skeletons! Light up your outdoors with string lights and blood-red task lights, put on some eerie music, and let the bones out of the closet.
8. Cobweb your windows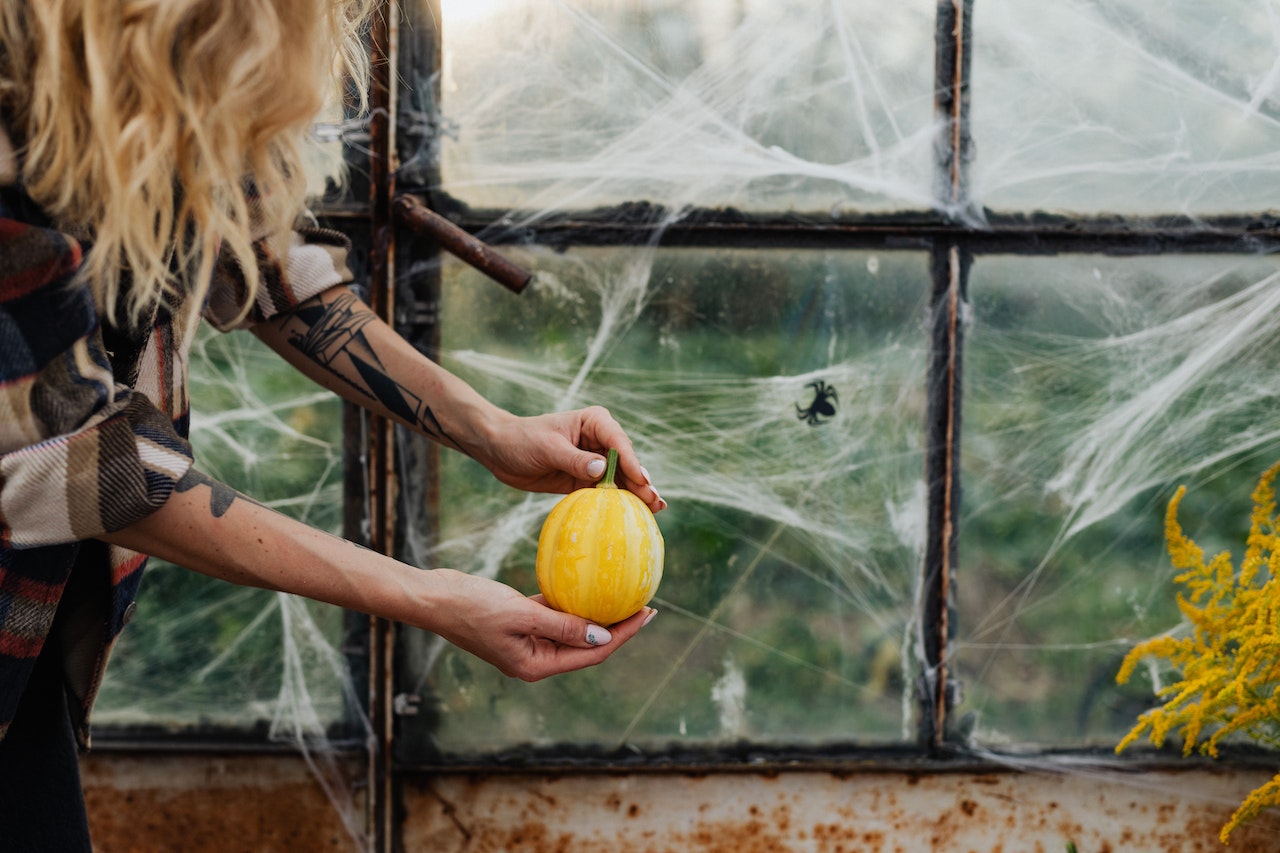 Create an oversized spider web in front of your window. You can use mesh or clothesline-style rope, and some huge stuffed or plastic spiders. Place the creepy crawlies strategically to make it look as if they are sliding up your house. Trust us, you'll have no trouble creeping out all your Halloween visitors with these frightening creatures.
9. Get a spooky signboard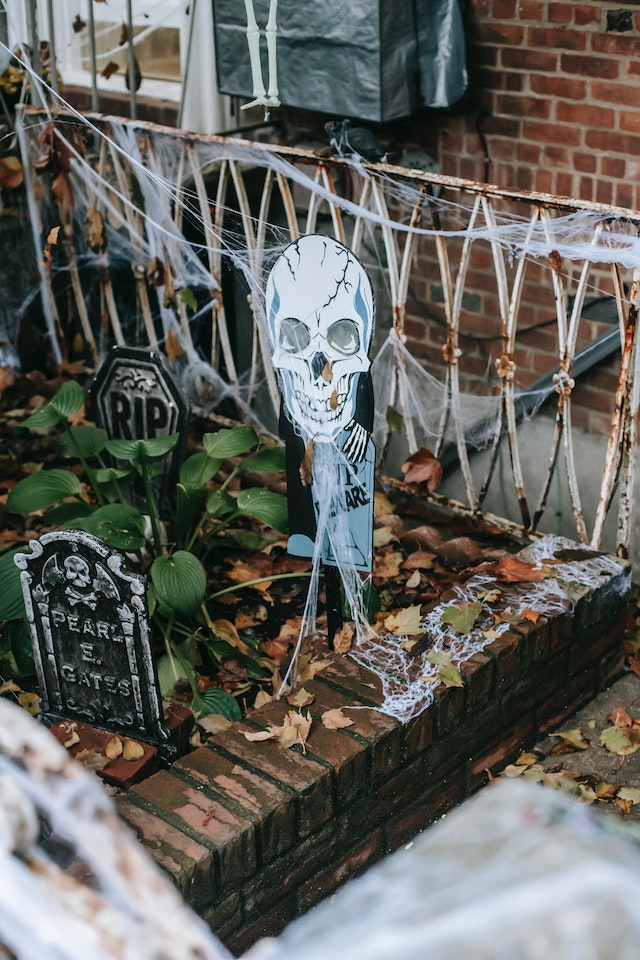 We love this simple and innovative signboard idea. Whether you choose to display one with funny sayings or deadly serious threats — you can turn inexpensive boards or foam sheets into realistic-looking grave markers. Want to take it up a few notches? Splatter some 'blood' around with red paint.
10. Redefine Halloween with a burst of cuteness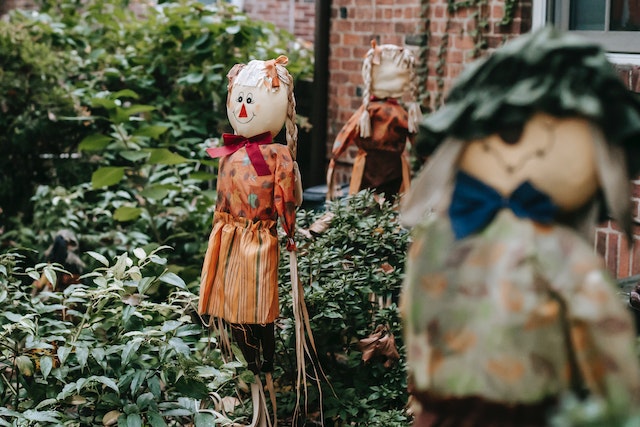 Here's infusing an overdose of cuteness with a friendly ghost and white pumpkins in your yard. All you need is a cloth, a couple of stackable pumpkins, a bit of chicken wire for the basic structure, black paint, and your child's boots. Place the arrangement is such a way that your friendly ghost looks adorable — and your yard super-cool.
Are you planning a home remodel while looking for inspiration for this Halloween season? use our home remodel estimator tool to learn how much your remodel project would cost!
11. Go all out
When it comes to Halloween, there's no such thing as too much decoration. Transform your place into a creepy haunted house where there's everything sinister on display. From well-placed ghost figures, cobwebs, old boards, to even a coffin!
12. Line your stairs with Jack-o'-lanterns
Some outdoor Halloween decorations are timeless. When you want to take the traditional route, there's nothing better than lining your front steps (or walkway) with Jack-o'-lanterns. If you want a more spooky effect, you can add sugar skulls too!
Conclusion
Halloween is the perfect time to bring out all your wickedness in a fun way. Decorate your yard with your eclectic taste and display some really quirky outdoor Halloween traditions and decorations for all to see.
What's more, you can create the most jaw-dropping decor to woo your little guests, one that easily transitions into the Thanksgiving season as well.
Spook up your home with our 12 outdoor Halloween decorations and let the fun begin.
Read more: Fall Porch Decor Ideas
12 Outdoor Halloween Decorations to Spook Your Little Guests
was last modified:
September 25th, 2023
by
Recommended