Tips for selling your home without a realtor
Is it possible to sell your home without a real estate agent? Of course, it is. Homeowners unload property themselves all the time and manage to save part or all of the real estate commission. However, many hopeful For Sale By Owner (FSBO) sellers eventually throw in the towel and enlist an agent.
If you want to successfully sell your home fast yourself — and maybe even for cash — follow these tips, but remember that there is also no shame in getting professional help.
1. Know what you're getting into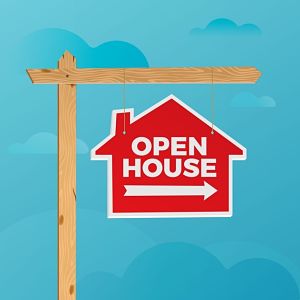 A good Realtor does more than put a sign in your yard and list your home on the multiple listing service (MLS). If you go it alone, expect to:
Analyze your market and price your home correctly.
Photograph the property accurately and professionally.
Install yard signs with your contact information.
Create a web page for the home and list it online.
Design and print fliers with well-written copy and nice pictures.
Make the home attractive to potential buyers.
Show the property to buyers when they want to see it.
Return all inquiries by text, phone, or email.
Have open houses on weekends.
Provide all legally required seller disclosures.
Respond to offers and negotiate the price and terms.
Keep this in mind: Most buyers have their own agents, and the seller usually pays the buyer's agent's commission. Unless you refuse to work with agents at all (which eliminates most potential buyers), you'll still have to pay a commission. And while buyers' agents can take care of a lot of the paperwork, they don't work for you and will negotiate for the benefit of their clients.
Read more: Why my house is not selling in hot market?
2. Don't get emotional about pricing
Everyone wants to buy low and sell high — but many sellers price themselves out of the running by overvaluing their property. Then agents can show your overpriced property first to make their listings look cheap in comparison. Avoid this trap by researching carefully.
The most accurate value comes from a home appraisal costing hundreds of dollars. But these other methods can work and are less expensive:
Automated Valuation Model (AVM)
Comparative Market Analysis (CMA)
Broker Price Opinion (BPO)
AVMs are those "what's my home worth" pages on real estate sites. They cost nothing. However, they might be off by 10% — or even more, if you've made major improvements or your property is unique.
Realtors provide CMAs, at no cost when they are trying to get your listing. Agents are not licensed appraisers, however. The CMA is only as good as the agent preparing it.
A BPO is a less expensive "mini appraisal" prepared by a real estate broker with a special license. The normal cost runs between $75 and $400.
Read more: Contract for selling a house
3. Bring your home up to snuff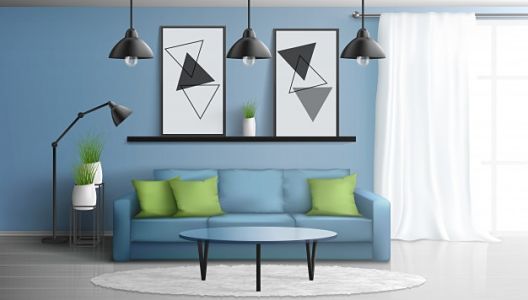 Things like wall stains or doors that stick might seem minor to you, but they can really turn off buyers. Buyers may worry about issues they can't see if there are many they can see. Tour your home with an objective family member or friend and ask them for complete honesty.
Fix health and safety problems first, and get rid of gross things such as odors and stains. But don't price yourself too high by over-improving the property. For mid-to upper-range homes, professionally stage at least a few rooms (studies suggest staged homes sell faster and for more money). At a minimum, put at least half of your belongings into storage to eliminate clutter.
Do you have pets? Rid your home of odors and hair. You may need to board them while selling your home, too.
Read more: Staging a bathroom like a pro
4. Market the modern way
The National Association of Realtors says 97% of buyers look online for homes, so give your home a web page. It's worth paying to be on your local MLS because that's how most buyers find homes. You cannot do this yourself, but some brokerages or platforms will do it for you. Get a professionally produced virtual tour, and advertise the link in your fliers and on your web page.
If you offer a commission to buyers' agents, put it front-and-center on your MLS listing and all advertising. Install a lockbox so buyers' agents can tour the home with their clients even if you're away. Expect to pay the buyer's agent a 2.5% to 3% commission.
Prepare to make yourself available at any time for showings and to answer questions.
If other sellers hold an open house, put up a big sign and open your place the same weekend. You can pull in potential buyers driving through your neighborhood to the advertised events.
If you have an open house, get someone to sign in potential buyers and check IDs and keep an eye on visitors. That will free you up to answer questions about the property.
Read more: What homeowners think about realtors
5. Negotiate effectively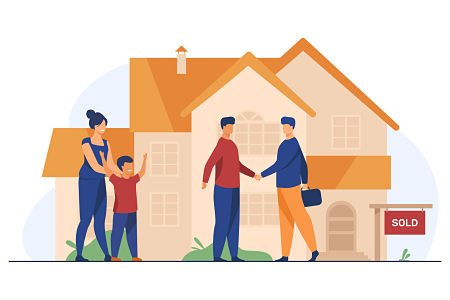 You'll probably find yourself going toe-to-toe with a buyer's agent, who normally drafts the sales agreement. The offer will probably split closing costs as is customary for your area. However, you can negotiate the deal any way you wish.
Even if an offer is insulting, always counter it. Some buyers expect to pay more and are just hoping to get lucky. And pricing is not the only factor up for negotiation. You might be able to strike a deal by offering something else — a long or short escrow, the riding mower in your garage, or even a week at your vacation place, for example. 
Read more: Things to negotiate when buying a home
Don't accept any offer before the buyers prove they have the cash to close or a preapproved mortgage. Require an earnest money deposit that is non-refundable if the buyers break the contract. Remember: Contingent offers provide an exit for the buyer. The buyers can cancel, for instance, if a mortgage lender declines their loan application or the home appraises for less than the sales price.
If you get a contingent offer, make sure you can accept a better offer or force the buyer to remove the contingency. This is called the "right of first refusal."
Read more: What is an appraisal contingency
6. Know the law
Real estate laws require you to provide seller disclosures. You may have to do a worksheet indicating all property defects you know about, for instance. Get the buyers to sign a receipt for those forms.
If you live in a community, co-op, or condo with a homeowners association (HOA), provide copies of the covenants, conditions, and restrictions (CC&Rs).
Read more: Moving into HOA neighborhood
FSBO Alternatives
Many people find that selling their homes themselves is harder than they expected and costs them more than they hoped. If selling your home yourself is too stressful or just too much work, there are alternatives to full-price real estate brokerages.
Discount brokerages can take on some or most of the required tasks for much less than the typical 6% commission. You can still save money without giving up your life or making expensive mistakes.
Read more: Home sale contingency
Tips for selling your home without a realtor
was last modified:
February 8th, 2023
by
Recommended