Understanding Country Design
The design world is full of terms and names for distinct styles. Many consumers and interior design enthusiasts may know what they like, but not what the style they gravitate toward is called. KUKUN is here to give you expert advice on what characterizes a style, so you can find your personal interior design aesthetic.
What Is Country Design?
Country design is like escaping into an oasis of calm. With its down-to-earth roots and quaint vibes, it makes you want to get back to basics, and away from the chaos of fast-paced life. While traditional country style is often thought of as cluttered or rudimentary, it has transformed into something refined and airy. Country style involves clean lines, light and muted tones, and subtle, complementary patterns. One commonality that makes this style instantly recognizable: white washing and distressing.
Read more: Barndominums: urban chic meets country living
Beauty in the Everyday
Oftentimes, country style utilizes the worn-down accessories of everyday life, thus keeping functionality in mind. A ceramic pitcher from the kitchen becomes a centerpiece, while handcrafted quilts possibly passed down from generation to generation are put on display, instead of stored away in cedar chests. A wood fireplace is also frequently included in country interior design, and pulls the space together while providing a focal point.
Read more: 11 bathroom wall decor ideas just stunning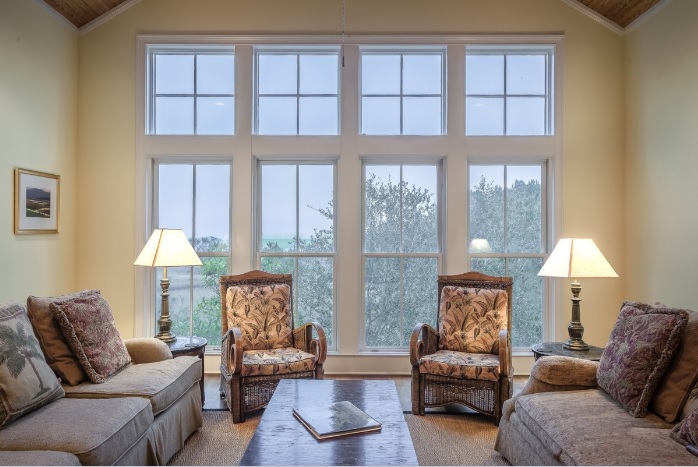 Mix it Up
Country style is also a mix of vintage and industrial. Oversized furniture designed with comfort in mind is offset with metal bar stools, dashes of color, and natural products. Really anything goes, as long as it isn't too loud. As time has transferred this look from cluttered to chic, it has lent additional confusion to desig newbies, who see similarities in styles such as traditional which uses a darker palette and incorporates fewer patterned materials, or shabby chic, which shares an affinity for light colors but tends to have more romantic details.
Four Reasons You May Like Country Design
Comfort is key
Airy atmosphere
Mixture of materials
Vintage touches
Read more: Modern apartment decor ideas
Understanding Country Design
was last modified:
July 13th, 2023
by
Recommended