Kitchen gardens are a common commodity in many homes. Whether in the form of plant pots filled with produce or a stylish walled garden, houses around the country invest time into their kitchen gardens. What is less common, however, are outdoor kitchens. Although these offer the perfect place to make the most of good summer weather and entertain friends and family, there are very few homes who have invested in one.
An outdoor kitchen is a perfect extension for your home, particularly in the summer months. You are able to move from home to garden seamlessly and enjoy the wonders of your garden. All whilst cooking culinary delights form your outdoor kitchen. If you need more reasons, then here are 5 on why you should install an outdoor kitchen.
Give Your Garden Year-Round Appeal
When garden borders and hedges die off during the winter months, most gardens suffer from a severe lack of structure until spring appears. By installing an outdoor kitchen, you are not only adding a culinary appeal, but also an aesthetic one by adding in an extra element of structure into your garden.
Whilst more predominantly architectural than planted structures, an outdoor kitchen will still generate and maintain interest during the winter months. Adding in lanterns and patio heaters will even ensure that this space can be used during dry winter days too.
Let's See These Simple Outdoor Kitchen Ideas Against Weather Conditions
Makes Outdoor Entertaining Easy
Imagine slow-paced dinners with friends on summer evenings in the confines of your own outdoor kitchen. No matter your tastes. Whether you prefer a traditional wooden kitchen or a more contemporary design, you can design your outdoor kitchen to your own personal tastes.
With the opportunity available for you to prepare and indulge in home-cooked food from the comfort of your garden, entertaining during the summer months instantly becomes more appealing and hassle-free. Homeowners who have a long walk between their kitchen and outdoor seating area will benefit from the addition of an outdoor kitchen more than anyone.
Setting up the layout for your outdoor kitchen area is a must as you want it to be casual yet welcoming. Rattan sofas gathered around a warming fire pit or a traditional table and chairs are all perfect for dining and hosting guests and can create a unique nook in your garden.
Enhance An Already Existing Barbecue Area
Many people tend to already have a barbecue area set up in their garden. More traditional styles include brick built setups, which are often designed in order to compliment your home's existing structure and building materials. No matter what current barbecue style you own, it is a relatively easy task to improve on it. Whether you add additional cabinets or worktops, transforming your outdoor kitchen space can be fairly simple to create a space and style that you want for your dining and entertaining area.
Create A Surrounding Gourmet Garden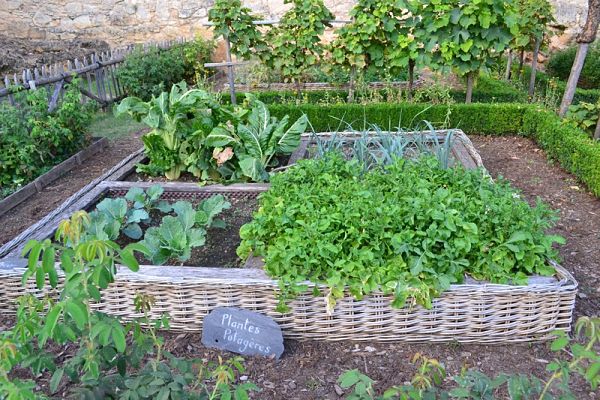 Pxhere
It tends to come with the territory that when you choose to install an outdoor kitchen. Your main and driving motive is likely to be the culinary benefits. For this reason alone, it is well worth considering re-configuring your existing garden layout if your current dining area and growing garden aren't nearby. Or adding in a new herb or vegetable growing patch.
By having herbs close to hand, you'll find this incredibly useful. So you can just add what you want when you need during cooking. You may find that you get greater enjoyment from your cooking experience thanks to the wonderful aromas which the herbs provide.
You could also consider adding in some growing flowers and plants next to your dining area. Honeysuckle or jasmine trailing and growing along a trellis or pergola which is next to or over your dining table will produce some wonderfully amazing scents that your guests are sure to love.
Read more: Backyard Upgrades That Make Your Outdoor Living More Enjoyable
The Necessary Services Are Already Nearby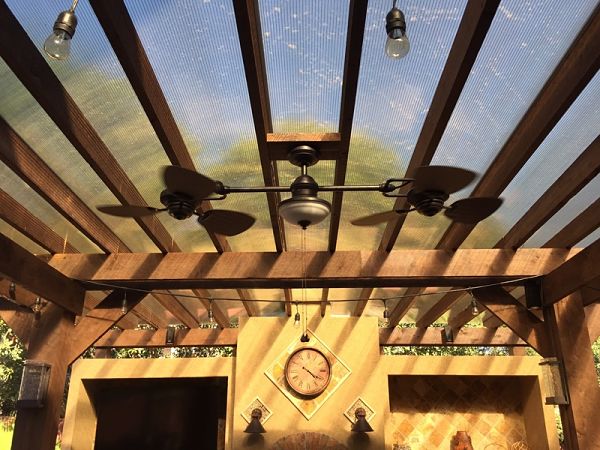 Pxhere
The key utilities which you need to make the most of your outdoor kitchen are likely to already be nearby. Whether available from a summer house, workshop or home; water, electricity and gas will be there near to your outdoor kitchen. However, introducing these services to run and be connected to your outdoor kitchen requires but a small investment and is well worth it if you spend time using it all year round.
Whilst this is not appropriate for all homes, if you do decide to connect your utilities to your outdoor kitchen then there are some things you should consider. Using additional resources is likely to result in bigger bills, so look for alternative ways to power your kitchen. Solar power, if you decide to install lighting, allows you to cut costs wisely and in an environmentally friendly manner.
If your outdoor kitchen consists of fire pits, pizza ovens, grills and all that jazz, then you should consider the surrounding space. In case its location is in a small corner of your garden, then you may need to look at introducing ventilation systems to keep overpowering smoke away from nearby diners and your garden. If your outdoor kitchen gets particularly smokey, then this will be a savior for you, your diners and your neighbors.
Read more: The best way to clean oven hood filters
Final Tips
When you have installed your outdoor kitchen, then it is likely that you will spend more time in your garden than ever before. Making it an appealing place to spend time in all year round is easy with the addition of winter-sprouting flowers. Also evergreen bushes and trees and water features. With these, you're likely to encourage more wildlife into your garden. So it is important that you keep your outdoor kitchen area covered and well protected.
Remember to keep it clean, particularly if you don't use it in the winter. Dirt, water and rust can build up if you don't keep on top of it. So regular deep cleans will ensure that, once spring and summer come around, your outdoor kitchen will be ready to use instantly. Be sure not to use cleaning products which are too harsh or dangerous for the environment, due to the location of which your outdoor kitchen is in.
Read more: Top 7 Tips for Designing the Perfect Outdoor Kitchen
Why You Should Install an Outdoor Kitchen
was last modified:
February 1st, 2023
by
Recommended