If you want a smooth and hassle-free refinancing, to either reduce your current interest rate and monthly payment or borrow cash from your equity for debt consolidation or a home renovation, an appraisal refinance mortgage ought to be on the cards for you.
An appraisal refinance mortgage is an important step in getting you approved for refinancing. After all, your loan lender will want a home appraisal whereby they can assess the value of your property. Keep in mind that a lender will not want to give you more than what your home is worth!
Why does mortgage refinance require an appraisal?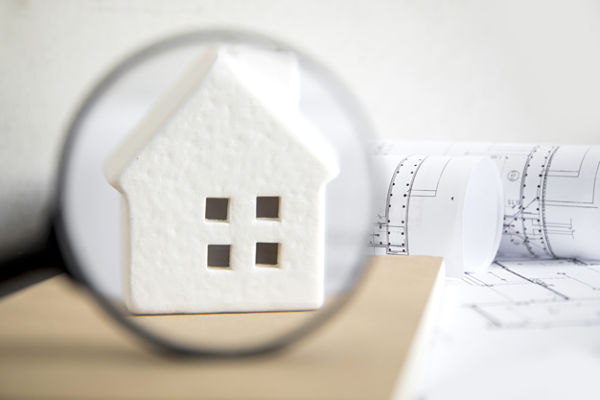 The bottom line is that an appraisal is required by law. The appraiser will assess the current value of your home and report it to the lender. The purpose of the appraisal is to verify that the collateral is in good enough condition to justify the loan amount.
A home appraisal, typically, remains valid for 60 to 180 days, of course, with a number of exceptions and variables.
We won't be wrong in saying that refinancing your mortgage hinges on the appraisal. If the appraiser deems your home's market value as low, you won't be able to refinance. Simple. In case the appraisal value puts your home equity at less than 20%, you'll have to pay for a private mortgage insurance (PMI). The other option left would be to bring cash to the table for a cash-in refinance.
What's more, you will, in all probability, not get the lowest interest rate as lenders consider borrowers with less equity to be riskier.
Therefore, a professional appraisal of your home is the key to achieving a successful mortgage refinance. If the appraisal refinance mortgage is done outside the real estate-based loan transaction, understand that it would only be for informational purposes and cannot be used to speed up the approval process.
Who pays for the appraisal in a refinance program?
Appraisal fees generally cost between $300 and $400. And, here's the twist: although your lender requires the home appraisal, you will be paying this cost at closing.
So, as the buyer, you'll not only pay for the appraisal but also arrange for it through a professional appraiser. Ironically, the purpose of an appraisal is to protect the lender, not you. And, once the evaluation is complete, the report is sent directly to your lender.
What does an appraiser look at, in an appraisal (refinance mortgage)?
The most common appraisal method an appraiser uses is the sales comparison method. Meaning to say, they compare certain features of your home to recently sold homes in your neighborhood.
Appraisers look for the following details:
Your home's total square footage
Location of your home
Amenities nearby
Nearby busy streets
Sale price of homes in your neighborhood
State of the local economy
The proximity of your house to airports
Quality of public schools nearby
Quality of public water in the area
What can go wrong during a refinance appraisal?
A bad appraisal could derail your entire refinance process. The most common issue is that the appraiser finds your home value lower than expected. You may have to wait to refinance until your home value increases. Another issue with the appraisal report could be if the appraiser mentions requirements for certain home improvement projects before things can move forward.
In case of a particularly bad appraisal, you may be able to appeal for a second appraisal. But, a reinspection fee costs about $150.
Read more: What is remortgage?
How to prepare your home for an appraisal
Since your refinance mortgage depends on the opinion of the appraiser, it's important to know what they are looking for during a visit. Once you do, you can make the necessary repairs to your home beforehand. The proactive measure will ensure that the appraisal goes well. Here are some tips to get your house ready for a refinance appraisal.
Plan the home improvements before you apply for a refinance — whether installing a new bathroom tile or repainting your home exterior.
Wrap up the projects completely before the appraiser's visit.
Make sure your home is presentable, with zero clutter.
Invest in some front yard and backyard landscaping if required.
Be present for the appraisal to answer questions about your home's condition or construction.
Planning a home remodeling? Use our free home renovation estimator to have a fair idea of the total expenditure of your project.
Do you have refinance mortgage options without an appraisal?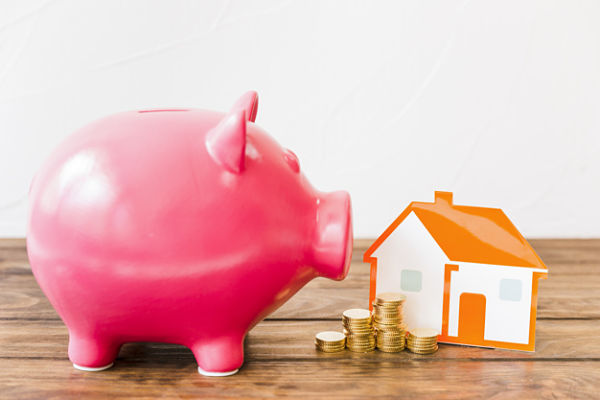 An important factor that determines whether a refinance appraisal is required is your loan-to-value (LTV) ratio. The other factor is based on the type of mortgage for which you're applying.
For instance, sometimes, you don't need a refinance appraisal, like in the case of conventional home loans and government-backed loans such as the Federal Housing Administration (FHA), U.S. Department of Agriculture (USDA) and Department of Veterans Affairs (VA).
Conventional mortgages, which are based on Fannie Mae and Freddie Mac guidelines, have stricter eligibility requirements such as 640 score cutoff or a 5% down payment. That's why such loan types allow appraisal waivers for certain refinance transactions. The mortgage lenders determine the value of your home, based on data, not on the appraisal.
Such types of loans have more lenient eligibility guidelines, including a minimum credit score of 580 and 3.5% down payment requirement.
FHA borrowers who refinance their mortgage have reduced documentation and underwriting requirements and can skip a home appraisal.
This kind of mortgage is specially designed for low to moderate-income homebuyers who're looking to buy a house in a designated rural area. The borrowers don't need a new appraisal or a credit review unless they've previously received a subsidy.
Since this loan is meant to benefit the eligible military members, veterans, and their families, there are special provisions for them, including interest rate reduction refinance loans. There's no need for a down payment, credit underwriting, and an appraisal.
Read more: Why refinance a house
Looking for financing options for your home renovation? Peruse through Kukun's easy loan options.
The bottom line
Going forward with an appraisal refinance mortgage is the best shot for you if you're really keen on refinancing. An appraisal puts a value on your home, which helps you understand how much equity you have. And, how you can use that home equity to your advantage.
Read more: How to Get Bad Credit Mortgage Loans
The Whys and Hows of Appraisal Refinance Mortgage
was last modified:
November 4th, 2022
by
Recommended