Is your bathroom in need of a makeover? Are you contemplating a bathtub to shower conversion because you rarely use your tub? Well, you've reached the right place. This article will guide you through all the 'whats' and 'hows' of a tub to shower conversion. We have tackled the eight most important questions that you might (and will) have about such a home improvement.
Today, a bathtub to shower conversion is one of the most popular bathroom remodel ideas for many households. The reason is that this kind of transformation gives your bathroom a fresh new look while making it easily accessible, low-maintenance, and more practical. After all, in today's fast-paced life, who has the time to soak in a tub for long hours?
Moreover, it's a much safer alternative for senior citizens who would prefer a curbless shower or a walk-in shower instead of having to climb over tall bathtub walls.
So if your existing tub is looking dated and you're exploring good bathroom remodel ideas, installing a shower in place of a tub will provide you comfort and ease of use.
Planning a renovation for your bathroom? Try our free bathroom remodel cost estimator; it's easy and convenient to use!
However, keep in mind that a bathtub to shower conversion is a fairly difficult project. It can involve many facets of bathroom remodeling such as demolition, plumbing, changing the bathroom floor or drywall, and general carpentry. To help make the transition seamless, we've got some useful tips and information for you. Let's explore the most crucial questions.
Let's see the Pros And Cons Of Doorless Walk-In Showers
1. What are the advantages of a shower vs bathtub?
Showers have a number of advantages over bathtubs. These are:
Showers command a higher return on investment or ROI.

They are convenient for elderly family members. At 15 inches minimum, bathtub aprons can be too high to scale.

Showers give a modern look to a bathroom.

They are easier to maintain.
However, while having a bathtub vs shower debate, let's not forget that it's always a good idea to have at least one bathroom with a tub. Most real estate agents insist on having a minimum of one bathtub in the house to preserve its marketability.
So, avoid eliminating a tub if it's the only one you have.
Do you want to have all your facts straight for your upcoming renovation process? Take a look at our ultimate guide on bathroom remodel.
2. How do you plan your bathtub to shower conversion?
The first step is to ensure that you actually have the space for the shower you desire. Since most bathtubs are 60 inches wide, you will probably have enough space. Before beginning your bathroom remodeling, be sure to measure and confirm the width. The correct sizing is crucial for such a bathroom renovation.
According to the National Kitchen & Bath Association (NKBA), you'll need a minimum of 30 inches for a shower or a 36-inch-by-36-inch-wide shower stall. Most plumbing codes require that a shower is at least 30 inches by 30 inches.
So, you'll probably have to make some modifications to your existing tub alcove. For instance, adding short sections of the wall in order to make the finished shower space 36 inches deep.
Instantly estimate the cost of your remodel...
...or take your time to personalize dozens of choices to transform your house into your dream home.
You also need to factor in other fittings such as the toilet — giving it enough room. Avoid moving the toilet as it can increase the complexity of the project.
Read more: How to Choose a Bathtub for Your Bathroom
3. Are there any useful tub to shower remodel tips?
Yes, of course! The first and the most important bathroom remodel tip is to check your local building code to ensure that all your measurements and placements are correct. Next, follow these steps for a seamless job:
Ensure that the finished ceiling height of your shower is at least 80 inches.

Make sure that the distance from the side of your toilet to the shower wall is 15 inches minimum (measured from the center of the toilet to the wall). We recommend 18 inches.

Measure the distance from the front of the toilet to the shower wall. It should be minimum of 21 inches. We recommend 30 inches.

If you have a shower door that swings, make sure that you clear all obstructions including, the toilet and

bathroom vanity

.

Give preference to sliding glass doors or shower curtains for the above reason.
It's best to hire a professional who specializes in bathroom remodels. Make sure they have the required information, idea books, and material samples for you to look through.
4. What are the things to check before the demolition of your existing tub?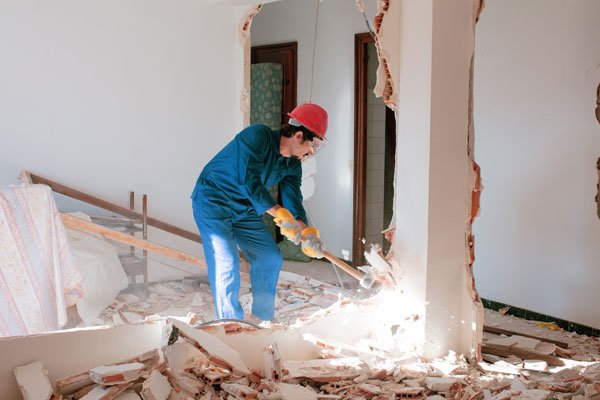 You must check these things and save money as well as hassle later on:
Make sure that the condition of the existing pipes is in good shape.

Check the framing and subfloor for any mold, mildew, or rot.

Upgrade your bathroom's shower valve. You can choose a single-handle valve, a pressure-balancing valve that controls temps and volume, etc.
Read more: How to remove a cast iron tub
5. Should you relocate your shower?
Installing your shower in the footprint of the bathtub can save you a lot of cost and effort. If you have to move things around, ensure that you install the shower as close as possible to the existing water supply and drain lines. It doesn't just minimize plumbing costs, but also makes the bathroom remodel a lot more convenient to plan.
6. Which is the best type of shower for your bathroom?
Now that you have some ideas about the placement of your new shower, the next step is to consider the best type of shower to install in your bathroom. Here are some of your choices:
You can opt for a low-cost all-in-one shower stall and add it conveniently to your existing tub-sized space or alcove. The shower kit would typically include a curb with sides to contain water, a skid-proof shower pan with a drain hole, and a hinged glass shower door. Or, you could install one which gives you the option of installing any type of shower door or a shower curtain you wish.
There are many varieties on the market, most of them made of acrylic or fiberglass. As far as extra features go, you could install ones with built-in seating or ledges and shelving for your shampoos and soap dishes — making your job so much easier.
The cost to install a shower stall ranges between $200 to $2,000, depending on the type you choose.
When installing a tiled shower in the existing wall space, you would have to construct a curb or ledge to hold the shower door and keep the water in. Make sure that the curb is tall enough to contain the water and short enough to step over conveniently.
If you want a custom tile shower, it usually costs $1,000 to $4,000 depending on the type of tile, complexity of the structure, size, and the extra fixtures you choose.
If your bathroom remodel requires a complete tear-out, new plumbing pipes, fixtures, and any custom carpentry — you can add another $500 to $1,000.
Take a look at these Pros and Cons Between Shower Panels and Tiles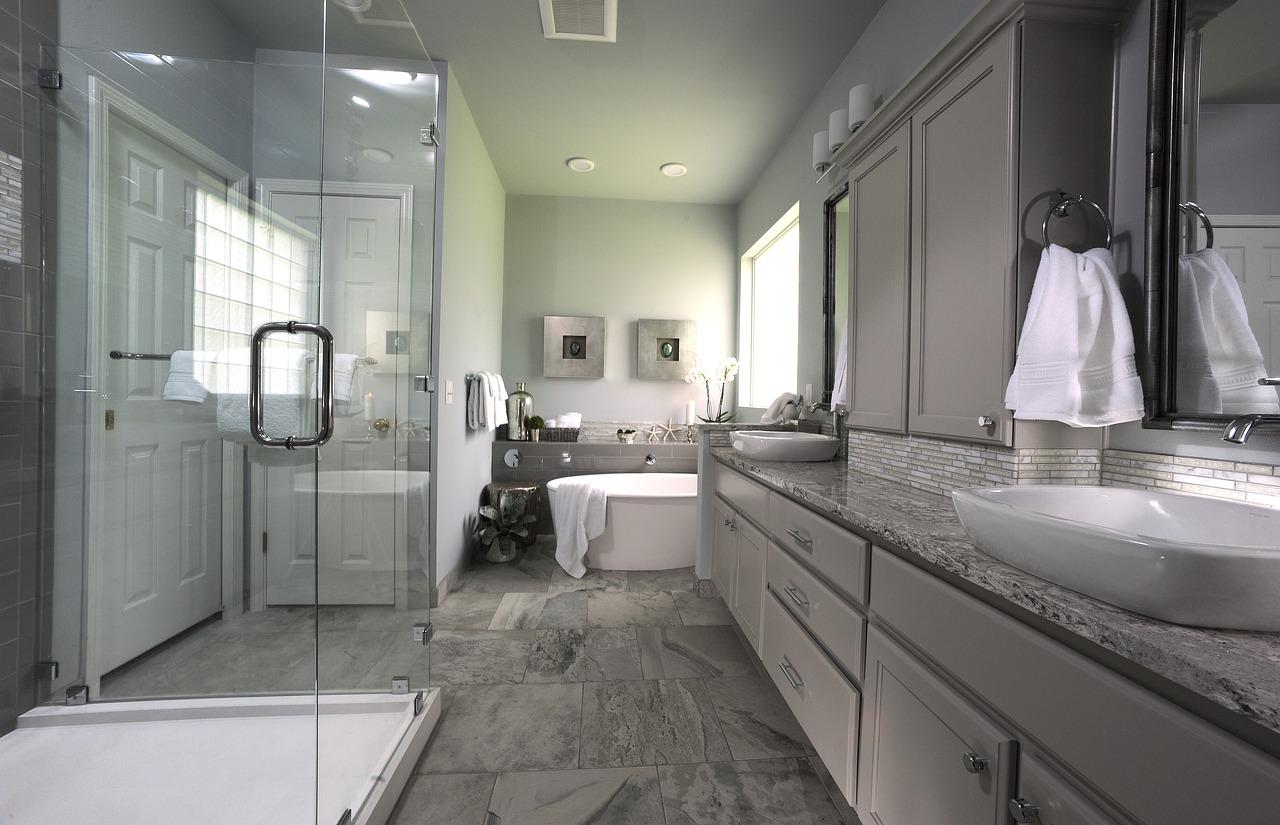 Curbless showers are 'open' showers characterized by a clean, minimalist design. They are safe, modern-looking, and easily accessible — a boon especially for the elderly or disabled. The curbless style can also save you a little space if you're making the most of a small bathroom layout.
The only problem with a curbless shower is the difficulty of containing the water. However, this issue can be minimized with a shower screen or glass door. A directed showerhead helps too and restricts the flow of water moving around the bathroom.
Keep in mind that a curbless shower costs more to install than a regular shower or shower/tub combo. Around $500 to $700 more. The total cost depends on the type of shower floor, the size of the bathroom, and other fixtures.
7. How much does a bathtub to shower conversion cost?
A tub to shower bathroom remodeling cost ranges from $1,000 to $4,000 or more depending on a lot of factors.
Read more: How Much Does a Shower Installation Cost?
8. What are the factors that affect tub to shower bathroom remodel?
Here's a look at some of the factors that affect the total bathroom remodel cost.
DIY project or a professional work
Before beginning any bathroom remodel project, you need to decide whether you want to tackle the project yourself or hire a licensed contractor. We'd strongly recommend the latter, especially if you're not familiar with plumbing updates.
A professional installation will cost you approximately $300 to $400 just for labor. We understand that paying for labor can be an expensive affair but it will save you from making plumbing mistakes, taking the wrong steps, or just dealing with the stress of it all.
Here's another decisive factor for your remodeling project. For example, a simple drop-in shower stall will cost you around $400. The more elaborate and extra fixtures you want, the more will be the final price. These could include:
Tiling a shower (ceramic tiles cost $1.30 per square foot while specialty tiles such as natural stone cost around $20 per square foot).
Installing a door (a standard sliding glass door costs between $100 and $300 plus installation. The cost increases for textured or tinted glass).
Adding fixtures (special fixtures such as rainfall or height-adjustable shower heads can run a few hundred dollars).
Changing out the pipes or repairing water leaks
In older homes, the pipes are often outdated. The cost to replace them with copper or PEX can vary depending on the extent of the damage. You will also have to check your drain pipes for any water leakage or any damage to the floor of the shower. Your plumber will charge anywhere from $45 to $150 per hour.
Read more: How to unclog a bathtub drain
Conclusion
A bathroom remodel, especially a bathtub to shower conversion, requires careful planning and attention to detail. But even though it entails a lot of work, converting your tub into a shower is a stylish and practical way to update your home. It can make your bathroom feel larger and more modern — while making it more accessible for those with mobility issues.
If you're dreaming of a luxurious shower, this guide will help ease all your confusion regarding a bathtub conversion. We've tried to tackle all the questions you might have. Our goal is to demystify your bathroom remodeling and make it as seamless for you as possible. Hey, you might even try a hot tub! You can thank us later.
Read more: Bathtub vs Shower
Bathtub to Shower Conversion: Advantages, Cost & More
was last modified:
September 9th, 2022
by
Recommended