The safest, the best neighborhoods in Atlanta
Moving to Atlanta, Georgia? It's important to pick a place that's a perfect match for you — an area that meets your needs as well as expectations. To help you with your decision, here are some of the best neighborhoods in Atlanta.
Keep in mind that you need to consider a lot of factors when choosing a place to live and making a real estate investment.
You need to ask yourself a few pertinent questions, including where the most job opportunities are, whether you want to live downtown or in the suburbs, whether you're living alone or raising a family? Are you looking for a big house with a large yard or a small condominium? And, do you prefer quiet nights or exciting nightlife?
Based on your answers, you can choose the best neighborhoods in Atlanta. And, there's no dearth of good places here. The massive city is full of historical significance and cultural diversity. Most importantly, the "City of Peaches" suits many different types of lifestyles.
Whether you're a young professional, an empty nester, or a first-time homebuyer, Atlanta will welcome you with open arms. The beautiful city is full of amazing restaurants, interesting music and art venues, affordable price points, and beautiful houses with superb architecture.
Atlanta is also home to some of the most famous artists and celebrities, including Martin Luther King, Jr., Julia Roberts, Tyler Perry, Usher, Chris Tucker, Jane Fonda, Jamie Foxx, Kenny Rogers, and many more.
If you're considering moving to Atlanta, keep in mind that each Atlanta neighborhood is distinct.
Here's a list of some of the best Atlanta neighborhoods and the kind of life you can expect from each of them.
Virginia Highland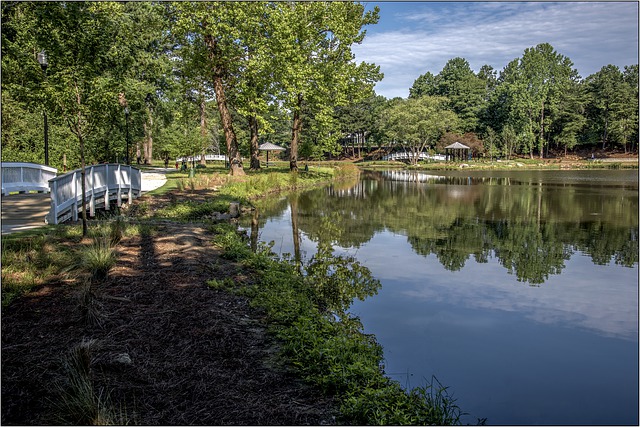 Popular with: Artists, single-unit families, and students
Average home price: $750,000
Average rent price: $1,801
Best features: Family-friendly, safe community, walkable area, and a cozy nightlife scene
Virginia Highland, aka VaHi, has a lovely mix of city life as well as small-town community charm. Close to Downtown Atlanta, it comprises four villages that are within walking distance from each other. You can see charming bungalows that are more than 100-year-old homes — ranging from beautiful Victorians to modern townhouses. This area is one of Atlanta's most sought-after neighborhoods to live in.
Entertainment attractions include Ponce City Market, the Atlanta Beltline, and Piedmont Park. There's something for everyone, with great art centers, shopping areas, dining options, and a snazzy nightlife.
Why is the Kukun iHomeReport the best CarFax for homes? Let's find out!
Buckhead
Popular with: Athletes, celebrities, and affluent people
Average home price: $1,000,000
Average rent price: $1,985
Best features: Great shopping and nightlife, rich history, and celebrity sightings
Buckhead is one of the most upscale neighborhoods in Atlanta. In fact, it's called the Beverly Hills of the South. You get a lot of great options for fine dining, shopping, entertainment, and cultural centers such as the Atlanta History Center and Chastain Park Amphitheatre. If you want to raise kids in Atlanta, this area has some top-quality schools and family-friendly amenities. The houses are of different types — ranging from modern single condos to big estates.
Old Fourth Ward
Popular with: Artists and young professionals
Average home price: $350,000
Average rent price: $1,740
Best features: Young and affordable neighborhood, public parks, green spaces
This hip neighborhood is ideal for students, young professionals, and first-time homebuyers. Plus, the area is one of the most bike- and pedestrian-friendly. In the recent past, the place has undergone substantial revitalization and gentrification while keeping the essence of its roots intact. For instance, many abandoned warehouses are converted into lofts and small businesses but still retain an old-world charm.
Midtown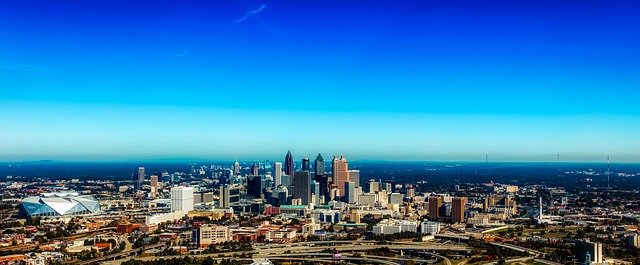 Popular with: Professionals and empty nesters
Average home price: $700,000
Average rent price: $1,930
Best features: Commercial business district, art centers, and vibrant community
Midtown Atlanta offers a lot of conveniences — with easy access to transportation, parks, restaurants, and Midtown Arts District. It has the famous Fox Theatre (on Peachtree Street), the Atlanta Symphony Orchestra, the Woodruff Arts Center, and the High Museum of Arts. No wonder, the area is considered Atlanta's cultural epicenter.
What's more, the area has seen rapid residential development over the past few years.
Homeowners can choose from a variety of house styles, including Victorian homes and modern condos. The best part is, you can find a good amount of walkways and bike paths throughout the neighborhood.
Read more: Gentrification pros and cons
Druid Hills
Popular with: Professionals, elites, and public officials
Average real estate price: $600,000
Average rent price: $1,757
Best features: Wonderful architecture and beautiful landscapes
This is one of Atlanta's most prestigious, upscale neighborhoods. You can find some superb work by famous landscape architect Frederick Law Olmsted. The quiet streets are lined with beautiful Georgian homes, elegant estates, and amazing landscapes. It has around 15,000 residents and some of the best schools. If you're looking for a beautiful, peaceful, upscale, and safe neighborhood in Atlanta, Druid Hills is for you.
Kirkwood
Popular with: First-time homebuyers, small families, and students
Average home price: $300,000
Average rent price: $1,379
Best features: Diverse neighborhood with small-town charm
Kirkwood is a family-friendly community that offers affordable housing. It's minutes away from downtown Atlanta and yet has ample parks and trails — making it a perfect spot for outdoor enthusiasts. Kirkwood offers good convenience as it's on the Metropolitan Atlanta Rapid Transit Authority (MARTA) east rail line, and close to the airport as well as the interstate highways.
Since Kirkwood houses are affordable, it's a sought-after neighborhood for real estate investors and homebuyers.
Decatur
Popular with: Singles, students, and young professionals
Average home price: $500,000
Average rent price: $1,138
Best features: Business district, walkable neighborhood
This large Atlanta neighborhood has some top educational institutes such as Agnes Scott College and Emory University. The best feature is its strong community. Living here, you can enjoy popular events such as the Decatur Book Festival. And, amazing restaurants, craft breweries, distilleries, as well as venues with live music. If you're planning to buy a house here, you can choose from bungalows, ranches, or apartments.
Adair Park
Popular with: First-time homebuyers and students
Average home price: $200,000
Average rent price: $991
Best feature: Railroad district, good amenities, popular with young people
This up-and-coming area offers competitive home prices, tons of housing options, and a car-free lifestyle — something that resonates with the younger population. The reason is, it's close to the MARTA rail station. Plus, most residents use bikes as a mode of transportation here.
What are the advantages and disadvantages of living in Atlanta?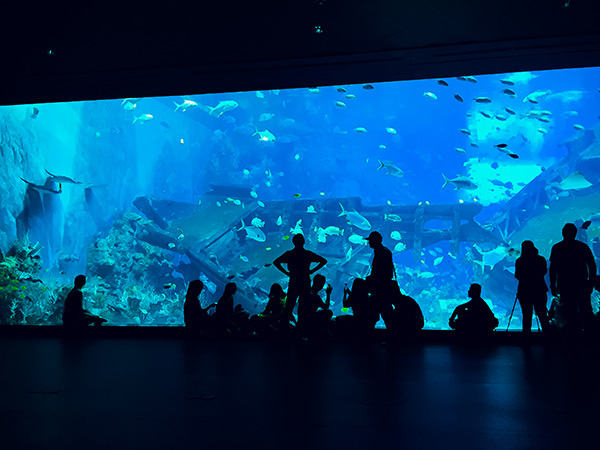 Like all places, Atlanta too comes with its pros and cons. Here's a look at some of them.
Pros
Great weather
Ideal for outdoorsy people
Good tree coverage
Dozens of parks, zoos, aquariums, trails, and nature preserves
Great place to raise a family
Amazing restaurants, shopping centers, and historic sites
Acclaimed public schools and colleges
Thriving economy and business centers
Diverse workforce and companies
Social activities and events
Lower cost of living. You can live well in Atlanta if you earn anywhere between $100k to $899K. Of course, the cost of living depends on your lifestyle and the type of neighborhood you choose
Cons
Higher crime rate; mostly low-level break-ins and robberies
Unpredictable traffic
Limited public transportation routes and timings
Read more: Safest large cities in America
Last words
Atlanta comes with decades of rich history, good rates of job growth, and some really enviable neighborhoods. It's a great place for those who want to keep a balance between a simple daily life and a vibrant nightlife. Moreover, it's a good area to raise a family.
No wonder, an increasing number of people in the United States are moving to Atlanta, GA. We've curated this list of some of the best neighborhoods in Atlanta in terms of cost of living, types of houses, schools, and local amenities. So, if you're planning to move bags and baggage to Atlanta, you'll know exactly how to find your kind of place.
The safest, the best neighborhoods in Atlanta
was last modified:
June 28th, 2023
by
Recommended