Buying a house on disability? Here's how to go about it
Most of us dream of owning a home. And, why shouldn't we? Each of us has a right to accessible, safe, and affordable housing. Apart from the emotional connection, buying a home is also one of the most viable ways to build your equity and personal assets. If you are keen to own a house but are worried about home loan eligibility because you're on disability, this guide on buying a house on disability will help you in your endeavor.
Fortunately, people with disabilities can tackle barriers to affordable housing – thanks to the various programs and grants that can help make homeownership a reality.
Here, we'll explore the home-buying process, the types of mortgage loans available for people with disabilities, and some valuable tips on how to get the best loans out there.
How does the U.S. government define disability?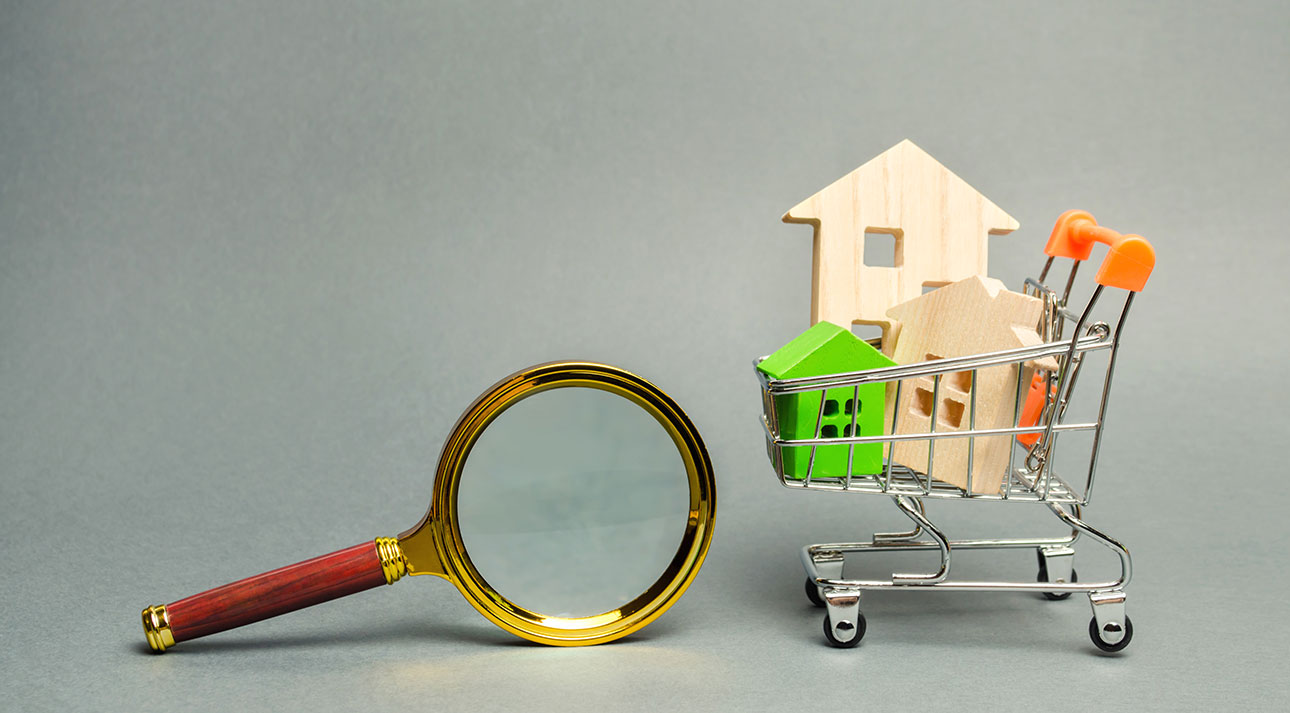 A disabled person who wishes to apply for disability benefits must meet certain specific requirements decided by the Social Security Administration. The government then provides benefits such as Social Security Disability Insurance (SSDI) and Supplemental Security Income (SSI) which may qualify them to buy a home.
The Centers for Disease Control and Prevention defines disability as a physical or mental impairment that may affect a person's vision, hearing, movement, memory, thinking and learning abilities, communication, mental health, and social relationships.
What are the housing and loan rights for people with disabilities?
Equal housing opportunities are safeguarded by several requirements, but their enforcement is not always automatic. It is crucial that you comprehend your rights and identify any violations. The following significant laws may already be familiar to you.
Is buying a house on disability income possible?
Buying a home is still possible even if the majority of your income comes from disability benefits or insurance, as long as it doesn't cause your debt-to-income ratio to become too high. Mortgage lenders view disability income in the same way as any other income. The lender's primary concerns are whether you can currently afford the monthly payments and if you can continue to afford them in the future. If your income is adequate and is expected to continue for at least three years, you may qualify for a mortgage and purchase a home, provided that you meet the lender's other criteria.
What are the housing grants for people with disabilities?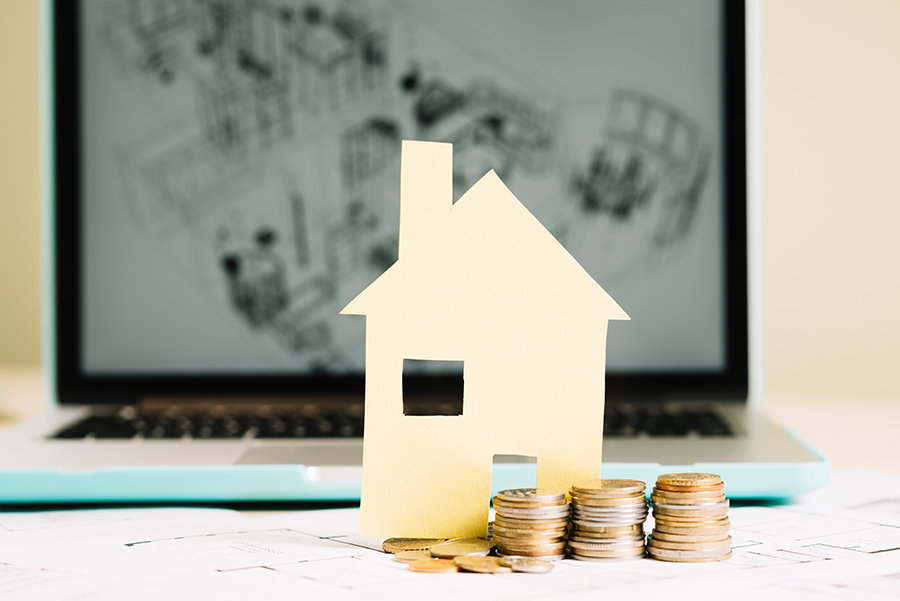 If you're finding it difficult to accumulate sufficient funds to purchase a house while being on disability, there are grant programs available that can assist you. Grants are given based on need or merit, unlike loans, and do not require repayment, which makes them highly sought after – provided you fulfill their eligibility criteria.
Many states have down payment assistance programs that help people with minimal income or those with disabilities. A good way to start with your due diligence is by exploring the Department of Housing and Urban Development's home-buying programs to know your options.
Another example is SSI. This financial aid program provides a monthly allowance to individuals aged 65 and above with physical disabilities and limited income. As of January 2017, the current payout rate is $735 for individuals and $1,103 for married couples. However, the SSI rules have some limitations on the amount of income or assets you can have to avail of the benefits. You can't have assets worth more than $2,000 as a single person and $3,000 as a married couple.
Given the constraints of a restricted income, it may appear daunting to save for a home while also managing day-to-day household expenses.
SSDI is yet another resource for those younger than 65. However, the program requires work credits for the years prior to applying for SSDI. The downside is that there's no guarantee for how long the benefits will be provided. This can only be determined by regular reviews.
The U.S. Department of Veterans Affairs provides disability housing grants to eligible disabled military veterans with service-connected disabilities. These grants come in two types – the Specially Adapted Housing grant and the Special Housing Adaptation grant. The former offers grant funding of up to $109,986 to purchase, build, or renovate a home, while the latter provides up to $22,036. The qualifications for each grant vary depending on the type of disability.
Keep in mind that a grant may not suffice if you're looking to buy real estate. You'll still require a good income to make your monthly mortgage payments, income and property taxes, and insurance payments.
What are the common federal loans and disability home loan programs?
Here are some popular homeownership programs and home loans for people with disabilities. Keep in mind that people with disabilities may be more likely to have a strained financial situation. These federal programs help make paying mortgages more achievable.
Conventional loans
Federal National Mortgage Association (FNMA) or Fannie Mae is a government-sponsored entity in the U.S. mortgage industry. It's a great option for people with lower incomes.
However, there are some stringent requirements. The borrower must:
Have a credit score of more than 620
Have a debt-to-income ratio (DTI) of less than 50%
Pay a down payment of 3 – 5%
Proof of saving two or more months of mortgage payments
Federal Housing Administration aka FHA loans
The FHA program is great for people with a lower credit score or DTI or a poor credit history. This program has a lower down payment option than most conventional loans.
The borrower must:
Have a credit score of more than 580
A low DTI
Get the home appraised by an FHA-approved appraiser
Have a home inspection and report
Occupy the house (only a primary residence) within 60 days of the closing
HUD's Housing Choice Voucher (HCV)
HUD's homeownership program helps pay for homeownership costs and mortgage payments for those who need mortgage assistance. Furthermore, the income and employment requirements are relaxed for families or individuals with disabilities.
The borrower must:
Complete the Public Housing Agencies (PHA) counseling program
Seek guidance from a PHA counselor
USDA home loans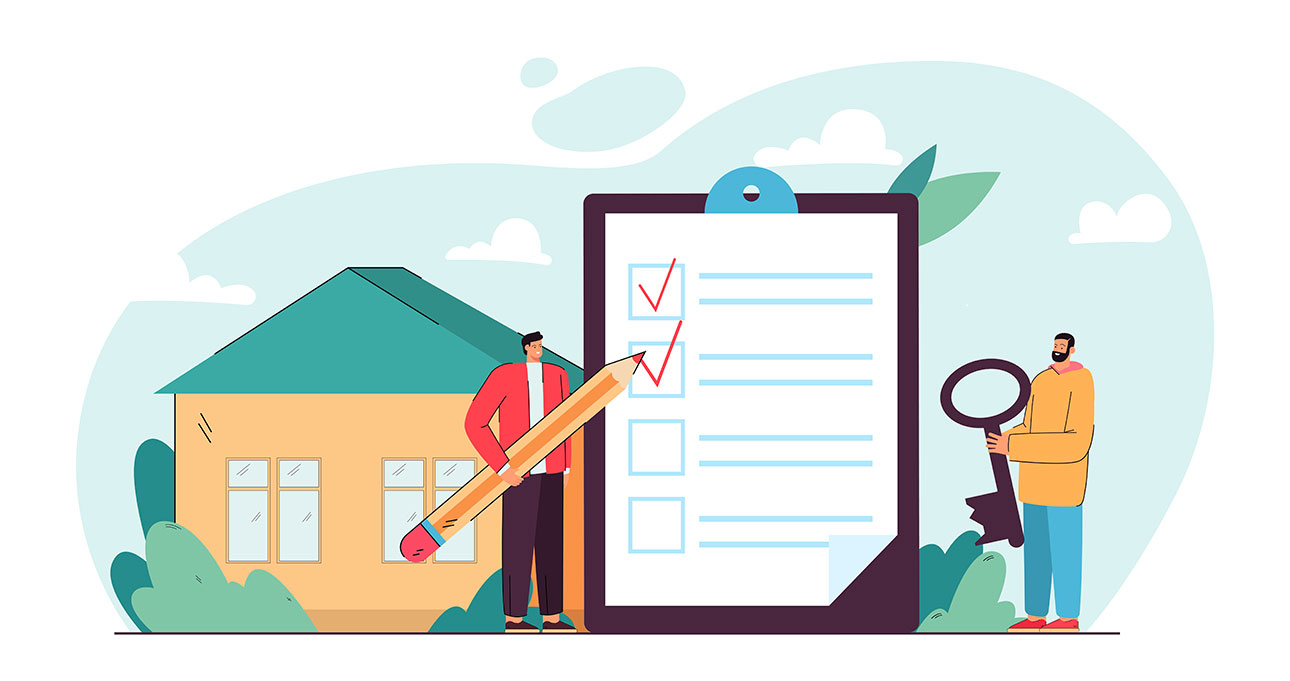 USDA offers programs such as Single-Family Housing Guaranteed Loan Program and Single-Family Housing Repair Loans And Grants to benefit low-income applicants. The loan program is for those who want to live in eligible rural communities while the repair loan provides funds for home modifications – to improve, repair, modernize and remove health hazards from the homes of those with low incomes.
For the loan program, the borrower must:
Prove that they don't have access to safe, decent housing and are unable to secure a loan from any other resource
Occupy the property as a primary residence
Be a U.S. citizen or meet noncitizen requirements
Incur the loan's obligations
For the housing repair loans and grants, the borrower must:
Occupy the house as a homeowner
Prove the inability to obtain affordable credit elsewhere
Have a family household income of less than 50% of the local median income
Be 62 years or older and unable to repay a loan
U.S. Department Of Veteran Affairs (VA loans)
If you're a veteran with a disability, various programs as well as VA loans help you buy or modify a house to fit your standards.
Specially Adapted Housing (SAH) Grant (for veterans needing home modifications. The borrower must own the house and have a qualifying service-connected disability
Special Home Adaptation (SHA) Grant (for veterans needing less extensive home modifications. The borrower (or a family member) must own the home and the veteran must have a qualifying service-connected disability
Temporary Residence Adaptation (TRA) Grant (for veterans needing slight home modifications while staying in someone else's home. They must qualify for a SAH or SHA grant and be living temporarily in a family member's home.
What are some useful tips for buying a house on disability?
Before searching for a home or mortgage type, you should understand the home-buying process. While many helpful resources are available online, it's best to consult a real estate expert.
There are a few things you can do to prepare yourself better.
Know your housing and loan rights for buying a house or any other financial assistance.
Check your credit score and improve it if required. You can improve your credit score by paying off your debt and paying bills on time. Also, check for any incorrect demerits on your credit history.
Consider your income to ensure that you can afford the monthly mortgage payments, property taxes, insurance, and maintenance expenses.
Use a reliable loan calculator or mortgage calculator to work out your home-buying budget plan and how much house you can afford.
Reach out to a financial advisor or a home loan expert if you're unsure about your financial capabilities. And, ask the right questions.
Get preapproved for a loan to help speed up the purchase process.
Pay for a thorough home inspection when you find a house you plan to buy. You'll come to know of the flaws the house has or may use the findings to negotiate a better price.
Look for additional programs and assistance from your local government and non-profit organizations that may serve people with disabilities.
Last thoughts
We've listed some programs that provide financial assistance in purchasing a home for individuals with disabilities. Once you have that sorted, you can look for accessible homes. You may want to consider purchasing a home that is already accessible or can be easily modified to meet your needs. Some features to look for include wider doorways, ramps, and accessible bathrooms.
The next step is to explore the mortgage options available, including government-backed loans to buy a home on disability. It's always best to work with a real estate agent who understands your needs, one who is familiar with working with prospective home buyers with disabilities.
Read more: Is now a good time to buy a house?
Buying a house on disability? Here's how to go about it
was last modified:
June 22nd, 2023
by
Recommended